Last October, CEE held its seventh annual Visionary Awards dinner honoring leaders who promote economic and financial literacy to create a better-informed society.
The evening featured a fireside chat moderated by Sharon Epperson, CNBC Senior Commodities Correspondent and Personal Finance Correspondent, who discussed the importance of corporate responsibility in personal finance education with the honorees:
The Honorable Sheila C. Bair, Former Chairman of the FDIC and currently a Senior Advisor at The Pew Charitable Trusts;
Karen Finerman, Co-Founder and Chief Executive Officer of Metropolitan Capital Advisors and Panelist on CNBC's Fast Money;
The Honorable Mel Martinez, Chairman of the Southeast & Latin America at JPMorgan Chase & Co. and Chairman of JPMorgan Chase Foundation;
Duncan L. Niederauer, Chief Executive Officer and Director at NYSE Euronext. (John Merrell accepted the award on behalf of Niederauer).
Watch the 2012 Visionary Awards fireside chat below.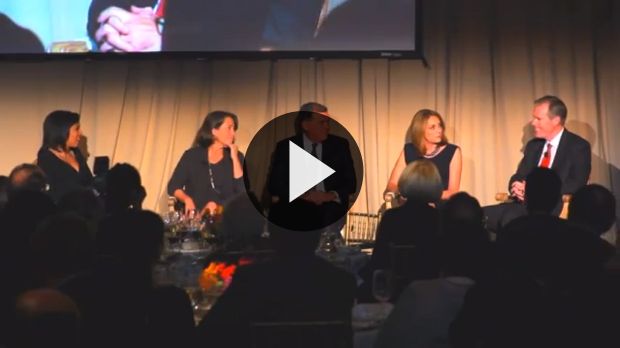 The 2013 Visionary Awards Dinner will be Tuesday, October 22 at The Pierre, New York.