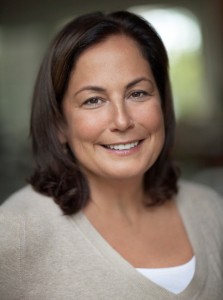 By Amy Rosen, President & CEO, Network for Teaching Entrepreneurship; Vice-Chair, President's Advisory Council on Financial Capability.
America must make a choice to become financially literate, and we must start acting now with our youngest generation. During the past half-decade we have been unfortunate witnesses to the consequences of debt and poor financial decisions. We have seen the suffering of families on a micro level and experienced the macro pains in small towns and big cities. Let's seize this opportunity to make a change. We can improve ourselves while offering young people the best foundation for their future and for our country.
A measly 2.4% is America's current personal savings rate as reported by the U.S. Bureau of Economic Analysis for January 2013. That's the lowest rate in more than five years.
Click here to use an interactive chart of the United States Personal Saving Rate.
Even worse, a new study from the Urban Institute found that young people are accruing wealth at a slower pace than their parents. If young people aren't accumulating wealth at the same pace and aren't prepared to properly manage their finances, how can we as a society overcome these key problems?
The answer starts at an early age. Think back to when you were a kid and slowly but surely put pennies and other loose change into your piggy bank. How many times did you guess the amount of money collected? You were saving, you were learning the value of money, and chances are you were stuck evaluating whether or not the toy you desperately wanted was really worth all that time you spent saving to buy it.
So start talking about the value of money early.  Just like savings, the sooner you start the better off you and your children will be. As part of my recently concluded work with the President's Advisory Council on Financial Capability, we developed a free resource of age-appropriate lessons for parents and kids called, MoneyAsYouGrow.
Some key points from this resource are:
Beginning at 3 years of age, adults should start talking with their kids about the difference between things you want and things you need.
6-to-10 year olds should learn about putting their money into savings accounts.
Middle school age students should learn about compounding interest.
High school students should learn to avoid using credit cards if you can't pay with cash.
Really, these are all lessons that are worth repeating at any age. The lessons from Financial Literacy Month should be applied year-round. I encourage you to help change the tide for your child's future by discussing financial literacy with them beginning at a young age. Look for teachable moments at the grocery store. Encourage them to save. Model this behavior to the best of your own ability and economic situation. As parents we all want our children to be better off, so take the time to help set up their financial futures now.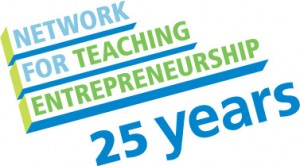 Follow Amy on Twitter at @ARosenNFTE.