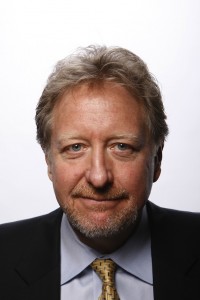 By Dan Kadlec, author and journalist.
I'd like to think the cavalry is coming. But it isn't—not quickly enough, anyway. For all the lip service to financial education and well-intentioned research surrounding what works best when it comes to teaching young people about money, much too little instruction is actually taking place. In plain view, the next generation is growing up as financially inept as the last.
Financial illiteracy brought us the Great Recession. Individuals had taken on crushing credit card debt, renounced the concept of an emergency fund and inked mortgages that made no sense. Sure, bankers were complicit. But that's all the more reason to get serious about raising the public's financial I.Q.
Consumers need the confidence to question the contracts they enter into. They need to understand how to seek answers before they act. Laws that simplify credit terms and make critical financial information and advice accessible at the point of purchase are fine, and under the Consumer Financial Protection Bureau we're getting some of that. But watchdog agencies are no substitute for an educated public that can look out for itself.
Giving as much ground as we gain
The Great Recession stirred a global movement to bolster individual financial know-how. At least three-dozen nations, including the U.S., have adopted a formal national strategy for financial literacy. President Obama has two high-profile commissions working on solutions, one from the private sector and one from the public sector. Academics are studying the issues. Nonprofits like the Council for Economic Education and Jump$tart Coalition for Personal Financial Literacy have crafted benchmarks and standards to help educators get started.
Yet what, really, is being accomplished? CEE's latest Survey of the States found that just 13 states require personal finance instruction, unchanged from two years earlier. Those requiring an economics course rose by just one, to 22. States that require testing of economic concepts dropped by three, to 16. In survey after survey, young people get failing marks for their knowledge of personal money management. They say they'd like to know more. But we seem to be ceding more ground than we gain.
Australia and Great Britain have made personal finance instruction mandatory in schools. Other nations are headed in that direction. In the U.S., education is controlled at the state level. It won't be easy to get universal buy in. That's what CEE's and Jump$tart's national standards are meant to address, and why the federal government is moving to incorporate personal finance into to the common core initiative. Cumulatively, this is the cavalry. But it's moving awfully slow.
"As we dither over how to raise kids with basic money skills, economic forces steam ahead and erode young people's long-term financial security."
Losing the advantage of time
Children born the year of the financial crisis will turn six this year. They should be recognizing the value of coins, making small spending choices and beginning to comparison shop. Most haven't a clue. Children in kindergarten the first year of the crisis are already Tweens. They should have near-term savings goals and a specific savings plan, and begin to understand interest expense and compound growth. These are concepts that even their parents may not fully grasp; so they should be introduced in the classroom.
The years slide by quickly. As we dither over how to raise kids with basic money skills, economic forces steam ahead and erode young people's long-term financial security. Today's kids won't enjoy the safety net of guaranteed private pensions, livable Social Security benefits and abundant job opportunities. They may not even have a decent 401(k) plan. Their single greatest advantage—and it's a big one—is that they are young and have 50 years or more for their money to grow. But they need to understand that soon. The advantage of time is fleeting.
It's not clear what will stir us to act decisively. The notion that money matters should be taught at home is deeply ingrained. And for some reason, we demand an inordinately high level of proof that personal finance instruction in school will make a difference before we'll embrace it. Yet we accept on its face that English makes us better writers and Math makes us better problem solvers. How is personal finance different?
The financial education movement is real. But it cries out for leadership that will move us from promise to reality before we turn out yet another financially illiterate generation doomed to a life a late fees, excess interest charges and low savings rates. The cavalry needs a general who will sound the charge and not look back.
Dan Kadlec is an author and journalist that has written extensively about kids and money issues. He has appeared on Oprah, Good Morning America and many other programs. He blogs at Time.com and his work can be found at dankadlec.com. Follow him on Twitter @dankadlec.