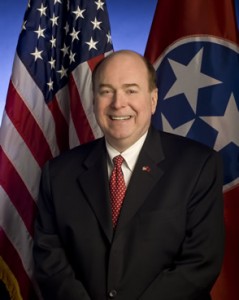 By Tennessee State Treasurer David H. Lillard, Jr.
Everyone understands how important education is in our society today. In order to compete for jobs in a global economy, our young people must be well versed in communication, math and science skills.
But even that won't be enough.
To be successful in their professional and personal lives, people need to be financially literate as well. Sadly, they very often aren't.
Consider these statistics:
According to a survey by the Employee Benefit Research Institute and Mathew Greenwald and Associates, two-thirds of American workers have saved less than $50,000 toward their retirement – and more than a quarter of them have saved less than $1,000.
Another survey by Sallie Mae and Gallup indicated that 4-in-10 parents with children younger than 18 haven't set aside money for college expenses.
And according to a report by Moebs $ervices Inc., 87 percent of Americans don't even balance their checkbooks.
It is important that we start changing people's mindsets about developing good financial habits. I believe one of the most effective ways to do that is to reach them while they are still young.
Studies have shown that elementary school age children's minds are primed to process the basic concepts of financial literacy, which can help them grow into adults who make good financial decisions.
There is another benefit to teaching financial literacy in elementary school: The lessons serve as a reminder to parents that they need to start saving for college or other higher education expenses while their children are still young.
In order to reach young people, I believe that we need to connect with their teachers. That is why the Tennessee Financial Literacy Commission has been holding summits across our state for teachers to learn about the importance of financial literacy and how they can incorporate that message into their classroom lesson plans.
So far, we have hosted five summits at various locations around the state that have attracted about 500 teachers. The feedback we get from attendees is overwhelmingly positive. Most teachers tell us that they found the information they received to be very helpful.
We post information about upcoming summits here. It is my hope that every teacher in our state will consider attending one of these summits. Teachers are influential in their students' lives in so many ways. We really need their help in getting the word out about the importance of financial literacy.
Learn more at the Tennessee Financial Literacy Commission.