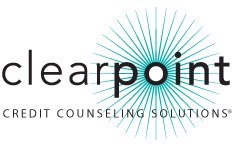 By Thomas Bright, Marketing and Web Content Writer, ClearPoint Credit Counseling Solutions.
Today, our nation's students are faced with an increasing number of financial decisions and are given a decreasing margin for error. Without access to the right kind of information, these students may run into very serious financial problems. As the adults in the room, the parents and educators, we are left to find a solution. An education-based solution, one that teaches financial literacy as an experience and prepares students for all the firsts they will encounter, could be the answer we have been looking for.
Student Loan Debt
In 2011, the average student loan debt for a college graduate was


$26,600. And, these graduates were thrown into a crippled job market, left to sink or swim. On top of this, a 2009 study showed that college seniors graduated with an average credit card debt of $4,100 (see more in this infographic). It is clear that the cost of higher education is creating a large burden for students, but it may also be clouding their financial judgment. So how do we respond? Better yet, how do we put programs in place to prevent these financial disasters?
In many ways we are sympathetic to college students, and we fall into the trap of considering them "helpless" against the force of student loan debt. We adopt the attitude of "College is expensive and there is nothing we can do about it." This mentality is dangerous, and is a leading contributor to the student loan mess. It's a mindset that leads to not applying for financial aid (about 1.7 million qualifying students don't because they mistakenly think they are ineligible) and encourages students to "play now and pay later" in college. The adults in the room (that's us!) aren't preparing students to make financial decisions and to adopt a financial viewpoint when we promote this mentality.
Teaching a Financial Perspective
We have to teach students to look at going to college from a financial perspective, not a perspective based on the sports teams or the parties. Even the students who are focused on the educational aspects of college need to understand that choosing a school is not solely an educational decision. We need to emphasize to young people that going to college is a financial mountain. Getting over the top will require dedication and financial literacy, a type of literacy only we can pass on to them.
That's why we need financial literacy programs in place that can teach young people the financial differences between public, non-profit, and proprietary schools so that they can make informed decisions when deciding where to go. We need students to have a better grasp of different student loans and their rates, particularly loans from private companies that offer extremely dangerous repayment terms. And, of course, we need to teach them to apply for aid so that they won't have as many of these loans. Passing on this type of information will help students see the big picture. See, when students send out college applications, sign loan documents, and choose between intramural sports or a job in the campus library, they are making decisions with important long-term effects. But do they realize it? For most students, these financial decisions are being made for the first time. Why don't we change that?
Financial Literacy: An Experience
Think about all the firsts students encounter: the first car, the first credit card, the first apartment, the first student loan. We don't want our students to be alone in these decisions, not for their first time. This is at the heart of "financial literacy." Financial literacy is not just about giving students the information they need; it's about having them experience financial decisions like choosing student loans with the guidance of a teacher who can explain repayment plans and the consequences of a missed payment. Then, students will already know the weight of these financial decisions; they will already feel the reality of how difficult paying for college, or a car, or an apartment can be. With that information in hand, students might begin to make different choices, smarter choices. And, they will likely be able to climb the financial mountains they encounter with greater ease.
For more information on ClearPoint CCS and our new program, Financial Firsts, contact Sarah Rose-Silva.
Follow ClearPoint CCS on Twitter @KnowYourMoneyUS and like them on Facebook.