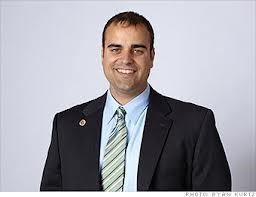 By Brian Page, Personal Finance and Economics Teacher; Teacher Advisory Chair for the Council of Economic Education.
Our children should be the compass to guide our education policy decisions.
Personal finance is a topic that provides students with the tools and concepts to live a happier life. We know personal wellness is impacted by financial stress. Financial stress causes…
sleep deprivation
strain in personal relationships with friends and spouses
weight gain and further health problems
an adverse impact to worker productivity
Meanwhile, high school seniors rank personal finance and money management as the most critical skill for personal future success. Financial education is a piece of a pedagogy puzzle that makes our students well rounded, and proliferates through every aspect of their lives.
I believe the future of financial education is at a crossroads. A few researchers, who are unenlightened of the perplexity of our education system, seem infatuated with calling financial education in our schools a failure. The truth is that the only failure is the failure of mandates that allow us to try. Sure, some states are making great progress, but I have yet to find a single state committed to the K-12 recommendations from the CFPB and financial education ambassador Richard Cordray.
I'm hopeful the President's Advisory Council on Financial Capability for Young Americans will propose a plan to enable our schools to do more. Our teachers feel untrained, unprepared, and void the time we need to give our students a financial education. The standards and best practice recommendations are done and in place. We don't need to rearrange the pieces we already know are good. We need a funded plan to put our pieces into action in coordination with state departments of education.
As John Hope Bryant would say, "Let's go…"