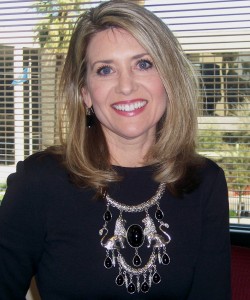 By Eileen Klein, President of the Arizona Board of Regents; Member of the Arizona State Board of Education.
For most students, entering college is not only a time of inauguration to new learning and discovery, but it also marks the advent of new found freedoms and responsibilities, including new levels of financial decision-making.  Yet while students may arrive at college prepared to learn, we know many are ill-equipped to be sound stewards of their financial health.
In Arizona, as we work to increase post secondary education attainment levels, we're also finding new ways to empower students and families with the tools to help support strong financial planning and decision making.
One such program is "AZ Earn to Learn."  AZ Earn to Learn is an innovative scholarship program that pairs federal grant dollars with matching state university funds for low-income students who save money they have earned and complete financial education and college readiness training. All three of Arizona's state universities – Arizona State University, Northern Arizona University and the University of Arizona are participating in the program.  It's being hailed as a national model and we recently had the honor of presenting this program to the United States Department of Treasury's Financial Literacy and Education Commission.
The issue of financial literacy is particularly acute in Arizona.  Studies show that financial illiteracy is more prevalent among individuals with no post secondary education, low-income populations, and minority populations.  Each of those populations is the majority, or close to the majority, in Arizona.  Further, seventy-one percent of Arizonans have not set aside money for their children's education, yet we know that kids with a savings account in their name are approximately six times more likely to attend college than kids with no savings account at all.
That's what makes AZ Earn to Learn so promising. To be eligible for the scholarship program, students must save $500 in an individual development account, participate in personal finance workshops, meet regularly with a financial coach and partake in college readiness training provided by each university. Students can then receive $4,000 in scholarship dollars per academic year.  Parents and families are strongly encouraged to participate in these classes with students and many do, extending the benefits beyond the student to those whom they rely on for advice and guidance when making financial decisions.
The premise of this program is aligned with core principles that have been fundamental to Americans' personal success for generations: saving, financial discipline, and access to education.  Each also is inextricably linked to the overall health and quality of life of individuals and families, and therefore our communities. Further, sound financial planning and education are essential to a vibrant and sustainable economy.
Although it's early in the program, as our first 70 scholarship recipients make their way through their freshman year, statistics are pointing to a 90 percent retention rate for that group.  Time will tell the power of this program, but anecdotally, we know it is having a transformative effect on students and families.
As one scholarship recipient said, "AZEL doesn't only benefit the students in their education, but it's (also) a great way to learn how to budget and grow as an individual adult."
If those are the takeaways, we're doing our job.  In the meantime, we'll be looking at ways to bring this savings to scholarship model to even more students in Arizona and encourage other states to look at this program as a way to leverage financial aid dollars with innovative programming that gives students a leg-up in financial literacy.