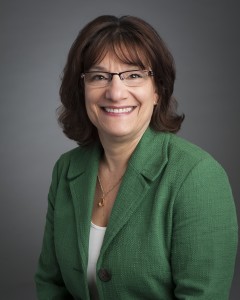 By Carolyn Berkowitz, Managing VP of Community Affairs at Capital One; President of the Capital One Foundation.

Today, young people are facing challenges no other generation has faced as they become adults and adapt to an ever changing world. The great recession has left us a job market and economy that are still rebounding, while the cost of college and living are higher than ever. If our children are to grow up to be productive, independent and fulfilled, it is imperative they understand the principles of money management — how to use money wisely, how to save it and how to make it work for them.
Research shows that millennials feel strained when it comes to personal finances. In fact, earlier this year, FINRA released a survey that shows 36% of 18 to 24 year olds have student loan debt and 55% of them fear they won't be able to pay down their loans. Only one third of respondents have emergency savings, 31% have unpaid medical bills and nearly half carry a balance on their credit cards.
These statistics make the compelling argument that we must equip our children with better tools to manage money and plan for their futures. That's why Capital One has teamed up with the Council for Economic Education to urge school districts across the country to make financial education a mandatory part of core curricula beginning as early as kindergarten, so kids know that economics are as relevant to their lives as reading and writing.
Capital One has long supported efforts to connect young people with practical information about money management. But teaching financial concepts to students in some schools, or in after-school and enrichment programs is not enough. We know that well informed young people are far more likely to become economically sound adults and productive members of their communities. We believe that all children need to develop these financial skills. To that end, Capital One works with legislators to impact state-level policy across our company's footprint to help make — or keep — financial literacy a core requirement for graduating high school. We also work with financial literacy experts to help schools solve for the extra expense this may create by funding the development of curriculum and classroom programming.
Working together, we can help teachers feel confident as they bring financial education to life in our classrooms. We all have a stake – the private sector, Congress, school districts, institutions of higher education, parents – and we owe it to our kids to do everything we can to help them be successful.
So this Financial Literacy Month, find out what you can do to help in your community.
Get to know your state legislators and your local Standards of Learning (SOL) to promote course requirements at the district and state level.
Reach out to your local elected officials to voice your support for economics education in school as well as appropriate funding for quality curricula.
Encourage people to understand the issue and build relationships and work with local groups that advocate in your area.
This issue affects us all. When we teach kids about money, we teach them about life. There's no better time to start.