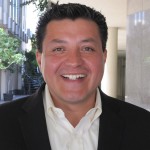 By Oscar E. Cruz, President & CEO of Families in School.
Since 2000, Families In Schools (FIS) has provided information and resources to low-income and immigrant families on how to support their child's education. Our work is driven by the belief that quality education continues to be the key to breaking the cycle of poverty and helping families reach their "American Dream." A key component of our college awareness programs is helping families strengthen their financial habits to support their child's college aspirations. In celebration of Financial Literacy Month, FIS would like to share key strategies we have found to be effective in working with low-income and immigrant communities regarding financial literacy: first, present financial literacy as a "tool" and not as the end goal; second, engage both students and their parents/guardians; and third, the methodology needs to be "asset-based."
Making financial education relevant means that we must make it a "tool" that can help families reach their goals. For FIS, this means starting conversations with families about college awareness and preparation. All families want their children to have a better life and want their children to have the option to go to college. Connecting to their dreams is critical in empowering families with resources and information – including financial literacy — to help them reach their goals. Effective financial literacy goes beyond simply telling people how to open a bank account; it has to be the means to an end.
It may be obvious, but engaging the family as a whole – especially in the early years — helps to create a support system at home that fosters learning and strong financial habits. This is why the FIS CKA: Money Smarts program engage parents and children in joint workshops on how to prepare for college. Experiencing these workshops together helps parents and their children improve their communication around a shared vision for the future and on critical issues of financial management, such as budgeting, saving for college, and completing the FAFSA.
Lastly, our methodology doesn't make families feel that they "lack" knowhow; rather, it empowers families by first valuing what they already know and do and then providing additional resources and guidance to help them strengthen their practices.  This approach requires facilitators that understand the targeted community and their day-to-day realities, and materials that are culturally-relevant and family-friendly.
As part of our efforts to expand quality college awareness and financial literacy programs, FIS has partnered with the Council for Economic Education. We are working jointly to advocate for more investment in financial education and to implement programming that addresses the particular needs of low-income and immigrant families. But beyond implementing programs, FIS also partners with advocacy coalitions, such as the Californians for Shared Prosperity, to eliminate the obstacles families face in building wealth. As part of this coalition, we advocate for affordable college education, and more government investment in programs and products that incentivize savings.
As a nation, we must do more to empower families with financial literacy, but we must do it right and target the most needy communities. But to be effective, financial literacy must be tailored to the particular needs of low-income and immigrant families and must be linked to advocacy. The combination of quality programming and advocacy is the recipe to effectively helping communities build wealth.
Below is a short video of Guadalupe Garcia and her son Henry Gomez talking about their experience participating in FIS programs: