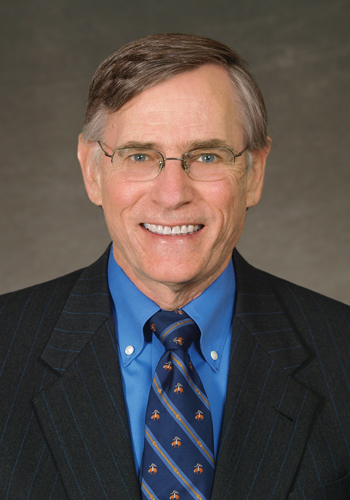 By Richard G. Ketchum, CEO of Financial Industry Regulatory Authority (FINRA); Chairman of the FINRA Investor Education Foundation.
In the face of a rapidly evolving economy and financial marketplace, it's vital that Americans have the tools and the knowledge to make good decisions about money. We at the FINRA Investor Education Foundation are committed to helping Americans build their financial knowledge. One of the ways we're doing this is through the FINRA Foundation's National Financial Capability Study (NFCS), which was most recently conducted in 2012.
While the 2012 NFCS reveals some promising findings, financial strain is evident—particularly for the young.  Student loans are an issue—36 percent of Millennials (i.e., 18 to 34 year olds) have student loan debt compared with 20 percent of all respondents, and a startling 55 percent of this group were concerned they might be unable to repay this debt. Further, among Millennials, only a third have emergency savings, yet 31 percent have unpaid medical bills and nearly half carry a balance on their credit cards.
Nevertheless, encouraging signs emerge. Respondents who participated in financial education scored higher on a financial literacy quiz than respondents who did not—an important finding. While more work needs to be done to establish whether a causal relationship exists between financial education and financial literacy, it is gratifying that findings from the NFCS point in the right direction—and that NFCS respondents see the value in financial education. Nearly 9 out of 10 stated they believe financial education should be taught in schools: a sign that Americans recognize the growing importance of financial capability.
Ensuring that citizens have access from an early age, to adequate informational resources, affordable financial services options and appropriate consumer protections should be a high priority for policymakers and for society as a whole.  A more financially capable population can result in a larger and more efficient market for financial products, greater participation in asset building and greater financial stability.  It is therefore in everyone's interest that action be taken to improve the financial capability of all Americans.