Most adults can trace the development of their financial lives back to childhood. The Consumer Financial Protection Bureau researched more about this topic to determine what the most helpful activities are for children and youth as they learn and grow. This three-article series provides tips for parents of young children, elementary and middle school students, and teenagers and young adults.
Part 2: For parents of elementary and middle school students
Children take note of how you live your financial life, and they adopt that as the norm for their own lives. Do you regularly check your bank transactions online? Do you drop your bills in a pile without opening them? Do you resist buying the latest gadget and wait till it's on sale? These are the kinds of actions your kids can easily see and remember.
Building your child's confidence and familiarity with money topics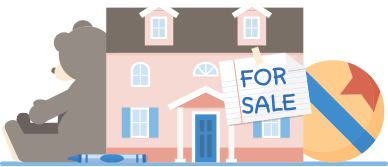 When children are in elementary and middle school, they begin to learn about the financial world around us. They probably know that you go to work to earn income, and that helps pay for things the family needs. But employer benefits aren't always visible to your kids. Now, as you choose your benefits, you can explain that your health care and retirement are connected to your job as well. Your child can learn some basics about how your benefits work:
You and your employer both pay part of the cost of important things your family needs, like health care and insurance.
Most people have to plan ahead to pay for things they'll need in the future, like visits to the doctor or dentist.
Eventually, most people stop working and retire, and they hope to have enough money saved up for spending.
Automatically having money taken from your paycheck can be easier or more convenient than remembering to pay a bill every month.
You don't have to do anything different as you choose your benefits. But by showing your child how the enrollment process works and how you treat it, you're teaching them to be more confident about benefits as a normal part of the working world. For more ideas, visit www.consumerfinance.gov/parents.