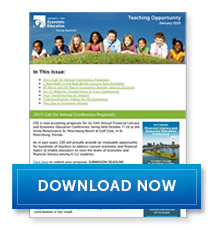 In This Issue:
2015 Call for Annual Conference Proposals
2 New Math in the Real World Lessons Now Available
AP Micro and AP Macro Economics Bundle: Special Discount
Your Teaching Has An Impact!
3 Demonstration Videos for HS Economics
This Day in Economic History
---
2015 Call for Annual Conference Proposals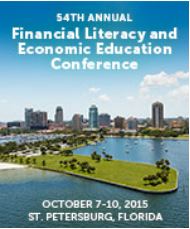 CEE is now accepting proposals for its 54th Annual Financial Literacy and Economic Education Conference, being held October 7-10 at the Vinoy Renaissance St. Petersburg Resort & Golf Club, in St. Petersburg, Florida
As in past years, CEE will proudly provide an invaluable opportunity for hundreds of teachers to address current economic and financial topics to enable educators to raise the levels of economic and financial literacy among K-12 students.
Click here to submit your proposal. SUBMISSION DEADLINE: Wednesday, February 18, 2015.
---
2 New Math in the Real World Lessons Now Available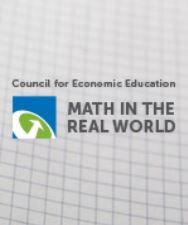 Use EconEdLink's Math in the Real World lessons to teach math concepts in an economic context.
Two new lessons available:
MITRW has 9 lessons total (with more to come!) Full access is available to members of EconEdLink only! Check out all lessons published to date.
---
AP Micro and AP Macro Economics Bundle: Special Discount
For a limited time, CEE is ofering a special discount on the AP Economics 4th Ed. Teacher Manuals two book set.
Order by February 20th and use coupon code APETM2 to SAVE $10!
About AP Micro and Macro Economics Teacher's Manual:
Revised lesson plans meet the need of today's students and applies economic thinking to current issues
Macroeconomics and microeconomics separated providing a more intuitive structure and easier navigation of content
Free downloads of all visuals available
---
Jan 15 Webinar: Cooperatives in Your Community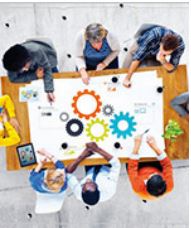 Join us on Thursday, January 15th, 2015 at 4 -4:30PM ET for the Cooperatives in Your Community webinar.
In this webinar, you will learn how to fully utilize EconEdLink's two new eBook teaching modules, Consumer Cooperatives and Agricultural Cooperatives. You will learn about:
The content in each module
Activity options available
Key common core elements covered by the modules
If you are teaching economics grades 9-12 than this webinar is for you!
---
Your Teaching Has Ann Impact!
Thanks to your inspiration, kids from all over the country are acknowledging the importance of financial literacy:
Hear kids talk about the importance of understanding economics.
Have you seen Tanvee Patankar? She's a charismatic student who spoke eloquently at Tedx on why students need to become financially literate. Go to the 2:26:10 mark to see her in action!
Click here to read about this group of Rhode Island students, and how they, along with the Rhode Island Council for Economic Education, raised the bar for financial literacy in their state.
---
3 Demonstration Videos for HS Economics Now Available
High School Economics 3rd edition is the leading resource for teaching economics to grades 9-12. By employing an active-learning approach, this best-selling publication brings economic concepts to life.
Watch these demonstration videos to see how teachers utilize select lessons in the classroom, including:
Lesson 8: Productivity
Lesson 13: Who Decides Wage Rates?
Lesson 18: Unemployment Survey
HS Economics is for sale in print and eBook. Click here to order!
---
This Day in Economic History
Liven up your classroom by integrating historical news items into your economics and personal finance lessons. Discover EconEdLink's This Day in Economic History.
See January's items including:
January 6th: Reagan's Gas Tax
January 7th: First Banks Debuts
January 8th: Reagan Tweeks Ofces