You've been waiting for this moment!
The results are in and we are pleased to announce the 
Finalists for the 2016 National Economics Challenge!
 These eight teams had the highest scores in the semi-final rounds of the Adam Smith and David Ricardo Divisions and will be participating in the Finals in New York City on May 21st-23rd.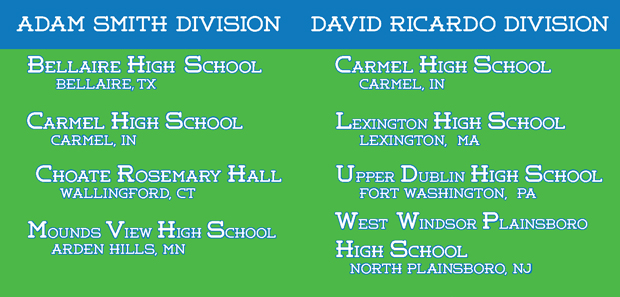 The top two teams from each division will go head-to-head for the title of National Champion.
Make sure to visit the 
National Economics Challenge
 website for more information about the finalists, their trip to NYC, how you can watch the competition and more!
Congratulations to the finalists and thank you to all the teams who participated this year!