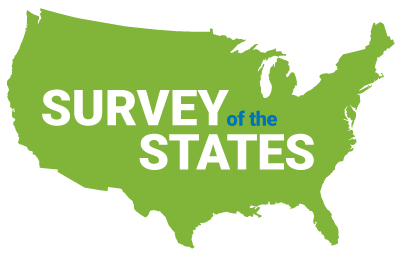 Requirements matter
Carly Urban
Christiana Stoddard
Montana State University
With the rise of student loan debt, there is concern that student borrowers are not fully informed when making decisions about how much to borrow and from where. Can state-required financial education in high school provide the necessary tools to make a more informed decision? Yes— results show that when students receive financial education, they borrow more sensibly, shifting from high-cost to low-cost financing. Financial education graduation requirements* increase applications for aid, the likelihood of receiving a grant, and acceptance of federal loans, which are all low-interest means of borrowing. At the same time, financial education decreases the likelihood of holding credit card balances, and the education reduces higher-cost private loan amounts for borrowers. For students from lower income families, financial education reduces their need to work while enrolled, which likely increases their probability of graduation. While the graduation requirements positively affect borrowing behavior, they do not change where or whether students choose to go to school.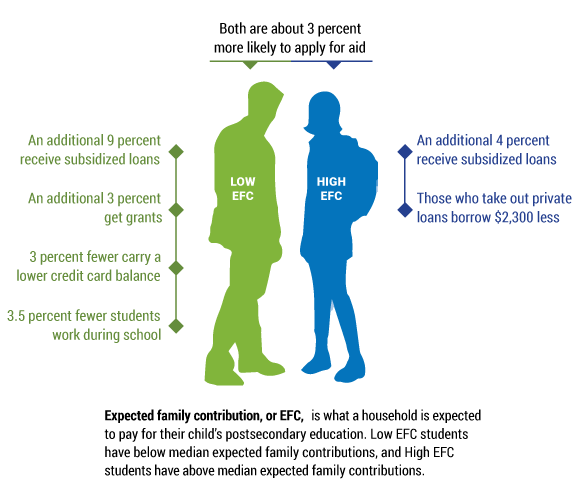 *A state is classified as having a graduation requirement if the state either (1) requires a standalone class, (2) requires personal finance material to be integrated into another class, or (3) requires standards in personal finance be taught within a curriculum.
THIS ARTICLE SUMMARIZES THE FINDINGS DETAILED IN THE FOLLOWING RESEARCH:
Christiana Stoddard and Carly Urban. "The Effects of Financial Education Graduation Requirements on Postsecondary Financing Decisions" Forthcoming: Journal of Money, Credit, and Banking.
2019 National Endowment of Financial Education Executive Summary. "Better Borrowing: How State-Mandated Financial Education Drives College Financing Behavior," 2018. Access here: https://www.nefe.org/_images/ research/Effects-of-K-12-Financial-EducationMandates/Better-Borrowing-Report-MSUExecutive-Summary.pdf
---
So does access
According to Next Gen Personal Finance, in the graduating class of 2019:
---
Most high schoolers had at least some access to personal finance, with almost 70% provided the option to take at least a one-semester elective
---
However, less than 17% of high schoolers were required to take at least one semester of personal finance
---
In states where there is no required one-semester personal finance course, there are large gaps between schools educating higher and lower income students:
• In schools in which at least 75% of students were eligible for free and reduced lunch (FRL)*, only 3.9% of students were required to take a one-semester personal finance course, and an additional 52.4% were provided at least an option
• In schools in which less than 25% of students were FRL eligible, students were nearly three times as likely to be required to take a one-semester personal finance course (10.5%), and an additional 61.6% were provided at least an option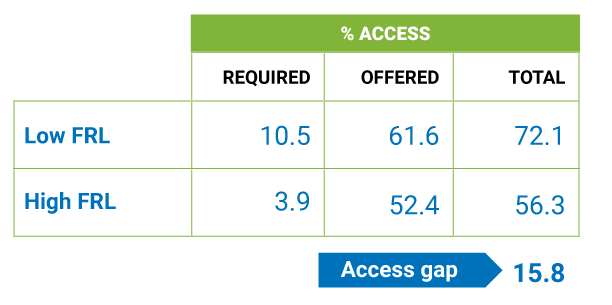 *FRL is a common proxy for low income

SOURCE: "Who Has Access to Financial Education in America Today?" Next Gen Personal Finance, 2019, https://www.ngpf.org/advocacy-report/.