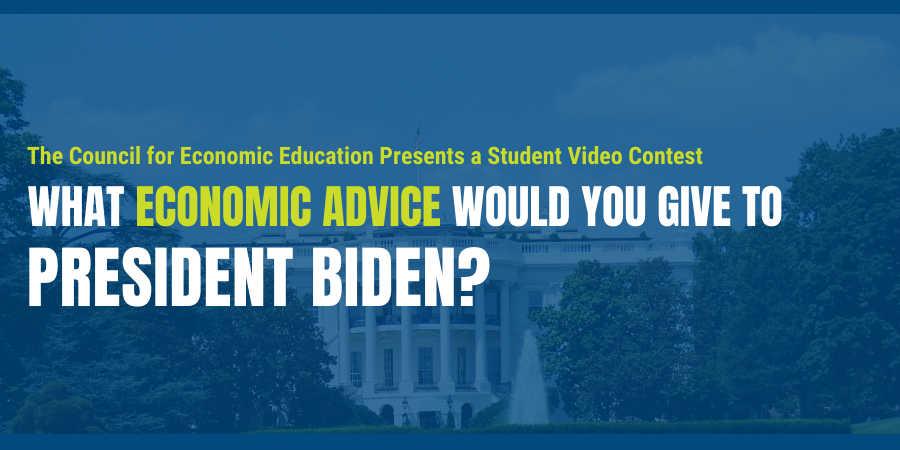 The Council for Economic Education (CEE) is excited to announce the launch of its video contest asking students in kindergarten through 12th grade for the best economic advice they can give the President of the United States.
To enter the contest, record one student, or a group of students, answering the following question in 60 seconds or less:
What economic advice would you give to
President Biden?
Submission deadline: January 31, 2021 at 11:59 pm EST.

Please note: teachers, parents, or guardians over the age of 18 must enter the videos on behalf of their student(s).
Teachers: you may enter more than one video per class.
See Official Contest Rules.
---
Prizes:
~ There will be one (1) winner from each grade band (K-2; 3-5; 6-8; 9-12)
~ The winning student(s) will receive a $25 Amazon gift card
~ Teacher of the winning student(s) will receive a $250 American Express gift card plus a goody bag filled with CEE classroom resources
---
Sample Video:
---
If you have any questions about the contest, email us at contest@councilforeconed.org.