Awards & Winners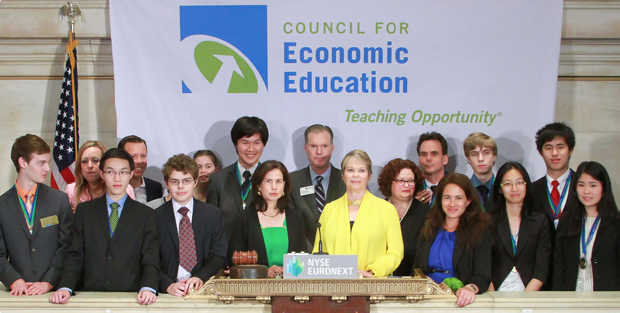 National Economics ChallengeSM is proud to offer a number of awards recognizing achievement and skills by participants at all levels.

State level winning teams advance to the National Semi-Finals. From there, the top eight scoring teams in the Adam Smith and David Ricardo divisions are invited to attend the National Finals in New York City to compete for top awards and honors.
NEC Awards Levels for the USA National Finalists
NEC Champion Medal - $1,000
NEC Second Place Medal - $500
NEC Third Place Medal - $250
NEC Fourth Place Medal - $200
The Russell Glass Individual Achievement Award the USA National Finalists
Award will be presented to the top Adam Smith Division scholar for best individual achievement based on his/her combined test score (Round 1-3) and overall presentation skills.