We are delighted to announce that the Council for Economic Education has just added three new board members: Larry Kantor, Chet Ragavan and Phil Wharton.
"We are excited to have Larry, Chet and Phil join CEE's board," said Nan J. Morrison, CEE's President and CEO. "These individuals bring a depth and range of experience in the financial arena that will serve our board and CEE's mission well. They are dedicated to our vision to see that all our children have the knowledge to make better decisions as savers, investors, borrowers, voters, and active participants in the global economy."
Larry Kantor
Larry Kantor, a 2016 Advanced Leadership Fellow at Harvard University, retired from Barclays in 2015 as Managing Director and Head of Global Research. Kantor was also a member of the Executive Committee that set the strategy for the Investment Bank. Prior to Barclays, he held positions at JP Morgan Chase, Normandy Asset Management, the Federal Reserve Board and Lehigh University. Kantor has made many appearances in the media, including on CNBC, Bloomberg TV and radio, The Nightly Business Report and CBS Evening News.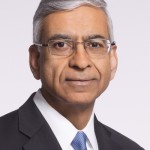 Chet Ragavan
Chet Ragavan serves as executive vice president and chief risk officer for Voya Financial. He is responsible for overseeing the enterprise-wide and business-level risk monitoring and management program for the organization. His responsibilities include managing the framework for measuring, controlling, hedging and pricing risk, as well as compliance with all global financial reporting standards for the company.
Ragavan joined ING U.S. Investment Management (ING U.S. IM) in April 2008 as chief risk officer. Prior to joining the company, he served as managing director, co-head of the Portfolio Analytics Group for BlackRock Solutions following its merger with Merrill Lynch Investment Managers. He began his career at Merrill Lynch in 1980 and has held a number of senior investment and risk management positions within its various subsidiaries.
Ragavan has a Bachelor of Business Administration degree in management science from Madurai University, and a Master of Business Administration in finance from the University of Madras, both in India. He also earned a Master of Science degree in computer science from the New Jersey Institute of Technology and holds the Chartered Financial Analyst® designation.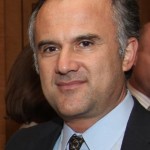 Phil Wharton
Phil Wharton serves as Executive Vice President for Residential Development at RXR Realty. Wharton joined RXR in December 2014 and oversees the residential development activities at RXR. Prior to joining RXR, he had worked at Brookfield Property Group as Senior Vice President for Development. In this role, Wharton oversaw all strategic initiatives pertaining to Brookfield's 10-million-square-foot U.S. development pipeline, including the Manhattan West project on Manhattan's West Side.
Prior to that, Wharton worked at AvalonBay Communities, a $10 billion equity cap real estate investment trust specializing in luxury multifamily development projects across the US. Wharton was on the Board of Trustees of the Bronx Preparatory Charter School for ten years.
Wharton holds a bachelor's degree from Harvard College and an MBA from the Wharton School of Business.
For media inquiries:
April Somboun, Director of Marketing
Council for Economic Education
asomboun@councilforeconed.org
212-730-6727