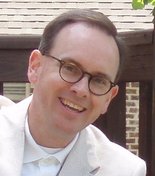 By Cory T. Wilson, Chair-elect, Mississippi Council on Economic Education; Attorney, Heidelberg Steinberger Colmer & Burrow.
Mississippi Governor Phil Bryant has issued a proclamation designating April as Financial Literacy Month.
Chances are, I realize, the designation is probably not on your smart phone calendar, and it may not be the theme of many spring parties. But it merits attention and not just in April.
As millions of Americans endured the drudgery of filing their tax returns April 15, a few thoughts on financial literacy are in order. Of course, it takes more than a Master's degree in finance to understand our byzantine tax code, so leave that to the accountants and the tax software folks for the moment. Financial Literacy Month is aimed at raising awareness of a problem more basic and epidemic. Read more…