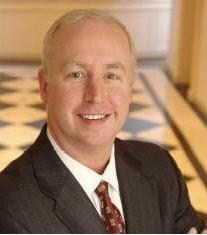 By Raymond W. McDaniel, Jr., President and Chief Executive Officer, Moody's Corporation
April is Financial Literacy Month. It's also the time when high school seniors begin to focus on their plans beyond graduation. For those who are college-bound, the economic realities of preparing for college—applying for student loans, financial aid and credit cards—begin. And for all students, the realities of taking on adult responsibilities, such as managing their own personal finances, come into focus.
Yet, more than half of all US states have no financial literacy requirements for pre-high school education programs, and only seventeen states mandate personal finance classes in high school. This leaves a critical skills gap for students. Consider the following:
 A recent study by FINRA (the Financial Industry Regulatory Authority) concluded that a large proportion of young Americans today are less likely than older Americans to be financially capable, due to a lack of understanding of fundamental economic principles.
A similar TIAA-CREF study showed that people with a high degree of financial literacy are more likely to plan for retirement and will have more than double the wealth of those who don't.
It is clear that more must be done to enable young people to make sound personal financial decisions that will help position them for success in the future. That's why Moody's strongly supports The Council for Economic Education's (CEE) work to expose young people to economic and financial education early in their academic careers. CEE's advocacy and actions are critical to the development of innovative workshops, courses and materials for educators and will help lift the economic awareness of young people across our country, particularly those entering college this fall.
With support from CEE and its partners, students will master concepts like saving, investing, credit, insuring and earning income. Understanding these concepts at an early age is critical and will help them make the best choices in the future. By developing these new skills, they'll be more confident and more likely to succeed, both academically and financially, and have more options available to them as they consider their life after graduation.