Exhibit at the Conference
Connect with hundreds of K–12 and university educators who are committed to personal finance and economics in our nation's schools.
The Council for Economic Education (CEE) invites you to exhibit in the 57th Annual Financial Literacy and Economic Education Conference on October 4-6, 2017 in Atlanta, GA.

If you have any questions regarding exhibitor registration, please contact:
April Somboun | Director of Marketing
212.730.6727
asomboun@councilforeconed.org
---
---
2017 Exhibitors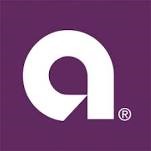 Ally Financial Inc.
Ally Financial Inc. (NYSE: ALLY) is a leading digital financial services company and a top 25 U.S. financial holding company offering financial products for consumers, businesses, automotive dealers and corporate clients. Ally Bank, the company's direct banking subsidiary, offers an array of banking products and services.
---
The Association for Financial Counseling and Education® (AFCPE®)
The Association for Financial Counseling and Education® (AFCPE®) is the nationally recognized leader in financial counseling, coaching and education. Bringing together research, education and practice, we support the profession through comprehensive training, professional development and high-quality resources to help improve the economic well-being of individuals and families worldwide.
---

Bank of America
Bank of America has partnered with Khan Academy to create BetterMoneyHabits.com, a new way to learn the "why" and the "how" behind personal finance and we believe our collaboration with Khan Academy will help you put that knowledge into practice more effectively than ever before. This website features videos on understanding credit, home buying and saving & budgeting.
---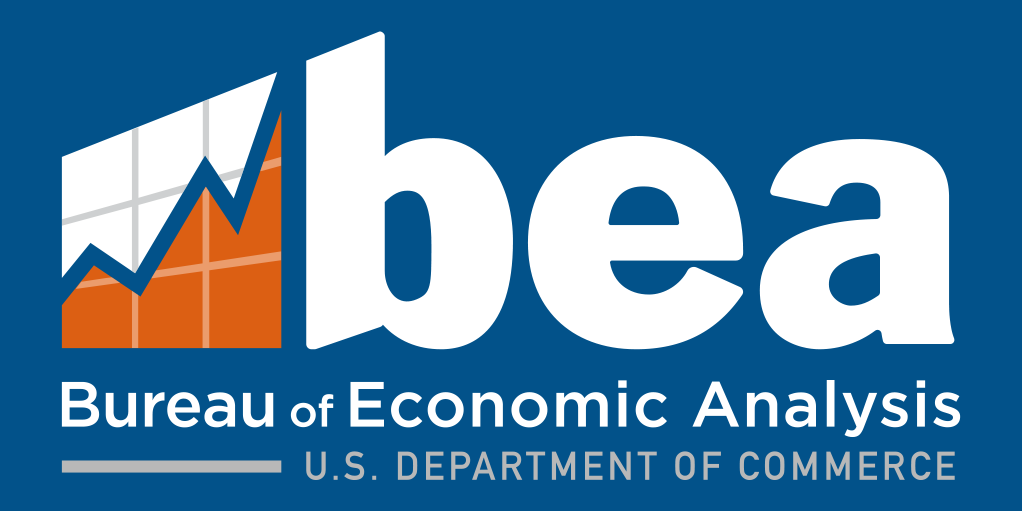 Bureau of Economic Analysis
The Bureau of Economic Analysis is the world's trusted, impartial source of comprehensive data about the U.S. economy. BEA's economic statistics, free and accessible to all, inform decision making by businesses, entrepreneurs, consumers and governments.
---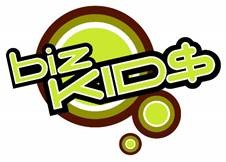 BizKid$
BizKid$ is a national financial literacy and youth entrepreneurship initiative whose foundation is a national PBS television series. It has a robust website with lesson plans for upper elementary, middle school and high school (some in Spanish), national and state mapping for all lessons, business and budgeting tools for kids and video games where kids can learn while their having fun. BizKid$ has received national recognition for its outstanding content in all areas.
---
c21 Publishing/Tween
C21/Tween Publishing is a small indie provider of college readiness elective and enrichment programs. We know that true college and career readiness is more than mastery of content. Our mission? We identify gaps to C&CR and design curriculum to bridge those gaps. Our resources apply across all areas of the curriculum with skills that transcend grade levels, making a tangible difference in students' college readiness.
---
Cengage/National Geographic Learning
National Geographic Learning, a part of Cengage, provides quality PreK-12, Academic, and Adult Education instructional solutions for reading, science, social studies, mathematics, world languages, ESL/ELD, Advanced, Honors, & Electives, Career and Technical Education, and Professional Development. See our new catalog at NGL.Cengage.com/catalogs.
---
Center for the Philosophy of Freedom / University of Arizona
The Center for the Philosophy of Freedom's mission is to promote the understanding and appreciation of the ideals of freedom and responsibility along four dimensions: published research, undergraduate education, graduate education, and K-12 education. Ethics, Economy, and Entrepreneurship is a dual enrollment course offered to high school students through the University of Arizona. This course presents core concepts on ethics, economics, personal and business finance, and the process of innovation. The study of entrepreneurship revolves around the skills and aptitudes necessary to leverage initiative into successful outcomes, whether as a small business owner, an employee, or a volunteer. Within this broad area of entrepreneurial activity individuals make numerous choices, economics (speaking to what can be done) and ethics (speaking to what should be done), provide frameworks within which sound choices can be made.
---

CentSai
CentSai.com is a unique free platform that teaches its millennial readers financial wellness through story-telling. We are both a social platform focused solely on financial wellness, and a digital community that brings millennials, financial experts and brands together. We believe that storytelling is the most effective way of teaching about personal finance. That is why our blogs, written by fellow millennials and experts, will resonate. Our robust team of writers, contributors and editors is only the starting point of the conversation.
---
Council for Economic Education
The Council for Economic Education (CEE) is the leading organization in the United States that focuses on the economic and financial education of students from kindergarten through high school—and we have been doing so for over 65 years. CEE delivers the fourth "R" – a real-world understanding of how to build fruitful lives – to America's young people. Our goal is to reach and teach every child to create a more informed citizenry capable of making better decisions as savers, investors, borrowers, voters, and participants in the global economy. We do this by educating the educators: providing the curriculum tools, the pedagogical support, and the community of peers that instruct, inspire, and guide.
---

The DBQ Project
The DBQ Project is a publisher of high-quality writing resources and provides professional development support to districts nationwide. We help teachers implement rigorous writing and thinking activities with students of all skill levels, grades 4-12. The DBQ Project offers materials in print and digital formats in History, Literature, Geography, Economics, and Civics and provides professional development training and support to schools and districts nationwide.
---

EVERFI
Together with a network of 20,000+ schools and hundreds of partners who share our mission, EVERFI delivers engaging digital resources at no cost to help equip students with critical skills for success beyond the classroom. EVERFI's no cost digital financial education and entrepreneurship resources are available for elementary, middle and high school students. Web-based programming empowers students to become the stewards of their financial futures through game-based activities, simulations, animations, and video. Educators can track student progress on their Teacher Dashboard and can access offline lesson plans, supplemental question sets, and vocabulary resources, in addition. Stop by to gain access today!
---
Federal Deposit Insurance Corporation
Consumers, bankers and community service providers can use free Money Smart tools to teach or learn about basic financial topics. Money smart is also available for different age groups and in nine different languages. Another Money Smart program helps new and aspiring entrepreneurs understand business financial basics.
---

Federal Reserve Bank
The Federal Reserve System is the central banking system of the United States. It was created in 1913, with the enactment of the Federal Reserve Act. Its duties today are to conduct the nation's monetary policy, supervise and regulate banking institutions, maintain the stability of the financial system and provide financial services to depository institutions, the U.S. government, and foreign official institutions. The Federal Reserve Bank is dedicated to enhancing the economic and financial literacy of youth across the United States with effective educational programs and resources for educators and students. Resources available through the Federal Reserve include teacher workshops, onsite tours, classroom curricula, and other tools to provide both teachers and students applicable classroom knowledge about the Federal Reserve System and related concepts of economics and personal finance.
---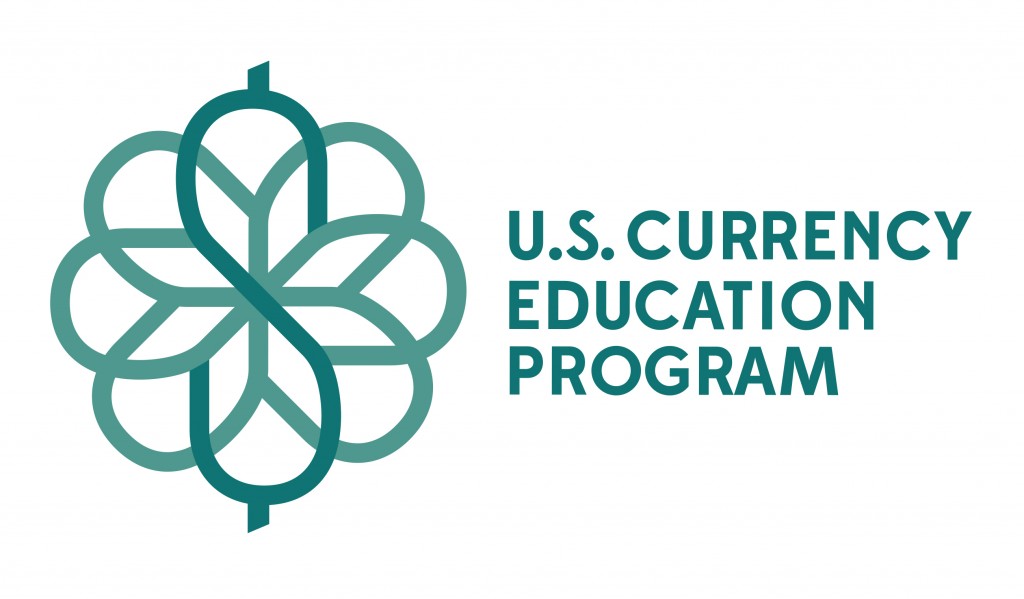 Federal Reserve Board's U.S. Currency Education Program
The U.S. Currency Education Program (CEP) is responsible for ensuring that users of U.S. currency around the world have access to education, training, and information about Federal Reserve notes. The U.S. Currency Education Program (CEP) offers free hard-copy and digital resources on U.S. currency. We provide an online training course, animated videos, information on the history of money in the U.S., and much more. Check out all our resources on https://www.uscurrency.gov!
---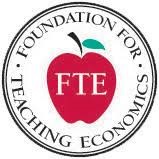 The Foundation for Teaching Economics (FTE)
The Foundation for Teaching Economics is a nonprofit organization that has been providing Economic Education professional development opportunities and free curriculum materials for over thirty years. The focus of FTE programs is teachers in the middle and high school level. FTE has worked with many Centers and Councils across the country as well as school districts and individual schools. We provide a variety of university credit professional development opportunities.
Free curriculum materials that are activity based and make learning economics fun. FTE developed materials are used by school throughout the United States.
FTE offers a number of university credit professional development programs, both in person and online. These programs are as short as one-day and as long as a week. All of the FTE professional development programs are low cost or free and can be shaped to fit the needs of a specific, school district, or Center and Council on Economic Education.
---
Funding the Future
Funding the Future, a nationally recognized 501(c)3 nonprofit organization, presents an innovative solution to the growing financial literacy issue across the United States by teaching financial literacy to students.
Our mission is to teach financial literacy to every student in America! We engage them with a live concert, inspire with the musicians' personal stories, and encourage critical thinking during a spirited Q&A. They learn how to harness money as a tool to succeed, achieve dreams and change lives. Teaching young people to make smart financial decisions now leads to a better shot at success in the future!
---
Gus A. Stavros Center at Florida State University
The Center is a member of the Council for Economic Education, and as a Council member, assumes responsibility for furthering economic education both in schools and among community groups in its service area.
We will distribute information about Common Sense Economics for Life, which is available as an online professional development course about economics and personal finance. We also offer the entire full-semester curriculum to teachers who want to adopt it as their course. It is appropriate for either a high school or introductory-level college class.
---

HowTheMarketWorks, Stock-Trak, Inc.
HowTheMarketWorks.com is owned by Stock-Trak Inc., the leading provider of educational stock market games and stock market contests. HowTheMarketWorks is the #1 FREE, real-time, streaming stock market game that is used by over 350,000 individuals and 10,000 high school and middle school classes each year. This site has all you need to learn How The Market Works: Quotes, Charts, Wall Street Analyst Ratings, Company News & Financial Statements, Trading Ideas, Videos, Glossaries, Financial Calculators, Lesson Plans and more.
---
Marginal Revolution University (MRU)
Marginal Revolution University (MRU) is a library of free online economics education videos taught by leading economists in their fields. Students can test their knowledge with practice questions and teachers can find and share teaching resources.
---

MobLab
MobLab is an educational technology startup focused on bringing interactive markets and games to economics, management and the social sciences in general, both in and out of classrooms. MobLab offers a suite of interactive games and surveys, from its cloud service, covering a wide range of social and economic topics. Students can participate using Android and iOS mobile devices as well as laptops from anywhere at any time. Learning becomes immersive. Instructors can conveniently configure, run, monitor and analyze game activity all from the instructor console. Teaching becomes engaging and data driven.
---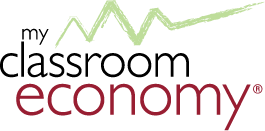 My Classroom Economy | Vanguard
My Classroom Economy is a program that enables any educator to teach children financial responsibility through fun, experiential learning.
It's a simple classroom economic system based on the idea that students need to earn school "dollars" so that they can rent their own desks. By bringing real-world scenarios into the classroom, students see the impact of their decisions to save, spend, and budget. You may download and copy any materials for use in your classroom. There is no charge to use our materials. Some items can be personalized: On the job offer form, for example, you can fill in the blanks onscreen and print an individual offer for each of your students.
If a school lacks the resources to print or copy materials from this site, they may order copies online. Vanguard will mail you individual items you choose or the complete kit for the grade you teach.
---
National Credit Union Association
The mission of the NCUA is to provide, through regulation and supervision, a safe and sound credit union system, which promotes confidence in the national system of cooperative credit. Learn more about NCUA's mission, culture, values and how we ensure millions of Americans can safely and confidently use credit unions for their financial needs.
---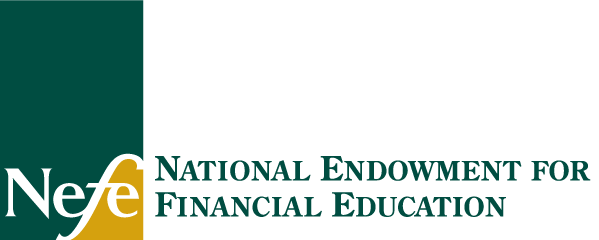 National Endowment for Financial Education (NEFE)
The National Endowment for Financial Education (NEFE) is a private nonprofit 501c(3) organization dedicated to inspiring empowered financial decision making for individual and families through every stage of life. As a public service since 1984, NEFE has provided noncommercial, credible resources to help educators and community volunteers empower others with skills for sound financial decisions.
---
NextGen Personal Finance
Next Gen Personal Finance (NGPF), a non-profit, curates and creates the best FREE resources on the web and has quickly become the "one-stop shop" for thousands of educators in all 50 states. NGPF believes that all young people deserve a free and high-quality education to improve and expand their financial capability.
---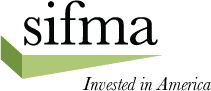 The SIFMA Foundation
The SIFMA Foundation is dedicated to fostering knowledge and understanding of the financial markets for individuals of all backgrounds, with a focus on youth. Drawing on the support and expertise of the financial industry, the SIFMA Foundation provides financial education programs and tools that strengthen economic opportunities across communities and increase individuals' access to the benefits of the global marketplace.
The SIFMA Foundation's acclaimed Stock Market Game program is an online simulation of the global capital markets that engages students grades 4-12 in the world of economics, investing and personal finance, and prepares them for financially independent lives. Over 600,000 students take part every school year across all 50 states and around the globe. The Stock Market Game has reached 15 million students since its inception in 1977 and is proven to raise student scores on tests of mathematics, economics and financial knowledge. It is also proven to positively impact teachers' personal finance behavior. Other Foundation programs include the InvestWrite national essay competition, the Capitol Hill Challenge, and Invest It Forward.
---
U.S. Securities and Exchange Commission
The mission of the SEC is to protect investors; maintain fair, orderly, and efficient markets; and facilitate capital formation. The SEC strives to promote a market environment that is worthy of the public's trust.
The mission of the SEC is to protect investors; maintain fair, orderly, and efficient markets; and facilitate capital formation. The SEC strives to promote a market environment that is worthy of the public's trust.
---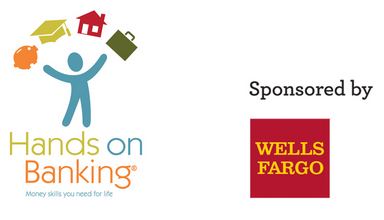 Wells Fargo | Hands on Banking
Experience and explore the Hands on Banking® program, aligned with Common Core State Standards as well as national and state standards for mathematics, economics and personal finance, that can help your students sharpen their personal finance skills and build the foundation for a brighter financial future. You will learn about new turnkey resources including engaging activities from banking to investments. You'll also learn about a free non-commercial documentary film and supporting curriculum to support first generation students and scholarships to help attain this goal.
---

W!se
w!se's innovative and exciting programs empower students with the essential skills and experiences they need to participate fully in our increasingly complex global economy.
w!se has the expertise and experience to succeed; a long-standing reputation for quality programs, materials and professional services, and strong relationships with schools, teachers, and the private sector. Central to our success is meaningful evaluation of our programs and their results.
---
Young Investors Society
Young Investors Society (YIS) is a 501(c)3 non-profit organization that gives high school students a unique opportunity to learn fundamental, long-term investing in an exciting and interactive way. It is traditionally run as an after-school club directed by amazing high school teachers who recognize the importance of financial literacy. The club experience was developed by some of the best investors and university professors in the industry.
More from the CEE