Proposals for Presentation
We are seeking session proposals that feature exemplary teaching strategies & resources for elementary (K-5), middle school (6-8) and high school (9-12) classrooms in:
Economics: Do you have great activities and lessons to bring economics to life in your middle school, high school or AP economics classroom? Have you successfully integrated economics into your middle school or high school social studies classrooms?
Personal Finance: Do you have great activities or lessons to help students engage in this topic and build their financial capability? How are you integrating Personal Finance into various curriculum, such as Career and Technical Education? Have you developed innovative and engaging ways to build a winning team for the National Personal Finance Challenge? Do you have a program with proven impact, in particular with diverse populations?
Math: Have you cracked the code on bringing math concepts to life using lessons in personal finance or economics?
Elementary: How are you engaging our youngest learners in the basic principles of these subjects? How are your integrating them into the curriculum?
We are also seeking research presentations in the areas of effective financial literacy curriculum or content strategies, setting up girls for success in economic or finance careers, or determinants of medium and long-term gains in financial behavior.
We look forward to hearing from educators at every level to bring diverse perspectives and learning opportunities to the conference.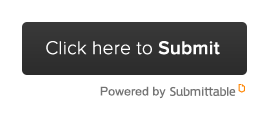 Submission Deadline: Wednesday, March 13th, 2019 at 5:00 pm EST.

More from the CEE