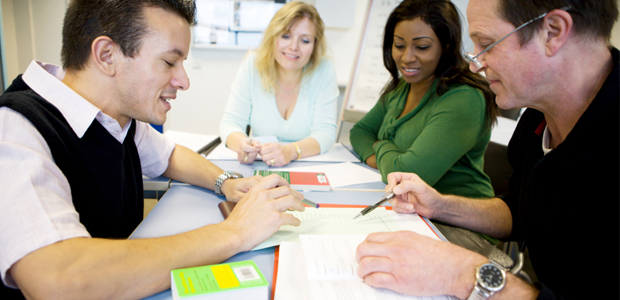 The Council for Economic Education (CEE) and its nationwide network of Councils and Centers work closely with schools and districts to design and implement curriculum that includes personal finance and economics. CEE can help develop a standalone course in economics or personal finance, or can integrate core economic or personal finance concepts into other subjects throughout a K-12 curriculum. Our network of economic educators understands state content standard requirements and can tailor content to meet particular needs.
Recent examples:
Chicago Public Schools & Learning, Earning and Investing for a New Generation
CEE, in conjunction with Econ Illinois and the Center for Economic Education at the University of Illinois at Chicago, worked with Chicago Public Schools (CPS) on a personal finance education course for high school seniors. The course, which uses CEE's Learning, Earning and Investing for a New Generation (LEI) teacher resource as its centerpiece, is currently running in 37 high schools in the district. In addition to developing the curriculum, CEE works closely with CPS to provide teachers with professional development to help them understand how to deliver the lessons in their classrooms.  This program was made possible through generous contributions by Discover Financial Services.
CEE and Indianapolis Schools Integrate Personal Finance Across the Curriculum
CEE partnered with the Indiana Council for Economic Education and two school districts in Indianapolis to infuse personal finance across the districts' grades 6-12 curriculum. This project identified lesson content in personal finance that was integrated into math, business, family and consumer sciences, and other classes to ensure that all students receive this critical information while in secondary school. This project was supported by JPMorgan Chase & Co.
Let CEE help you integrate economics and personal finance into your curriculum today! Contact us!