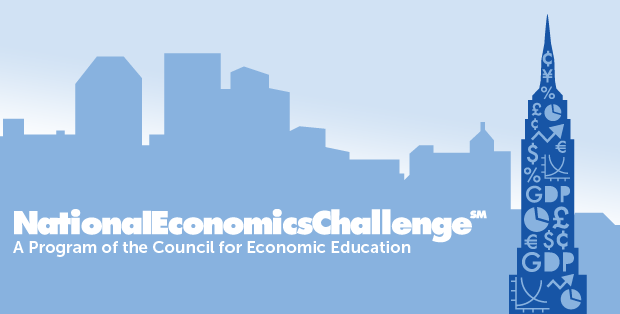 CEE asked the eight Finalist teams to prepare a video profile that shows who they are as people, students and scholars. Get over to our Facebook page and vote for your favorite team. The team with the most votes will receive a $100 Amazon gift certificate for their school and a $25 iTunes gift card for each student from the team.
---
The Finalist teams are:
DAVID RICARDO DIVISION
(single semester general economics students)
Carmel High School /Carmel, Indiana
Charter School of Wilmington / Wilmington, Delaware
Homestead High School / Cupertino, California
Iolani School / Honolulu, Hawaii
ADAM SMITH DIVISION
(AP, IB and honors students)
Carmel High School /Carmel, Indiana
The Harker School / San Jose, California
Lexington High School / Lexington, Massachusetts
Mounds View High School / Arden Hills, Minnesota
You can VOTE once each day starting today until Friday, May 22, 5:00pm ET. We'll announce the winning team on Monday, May 25.
This video contest has no influence on National Economics Challenge testing and judging.