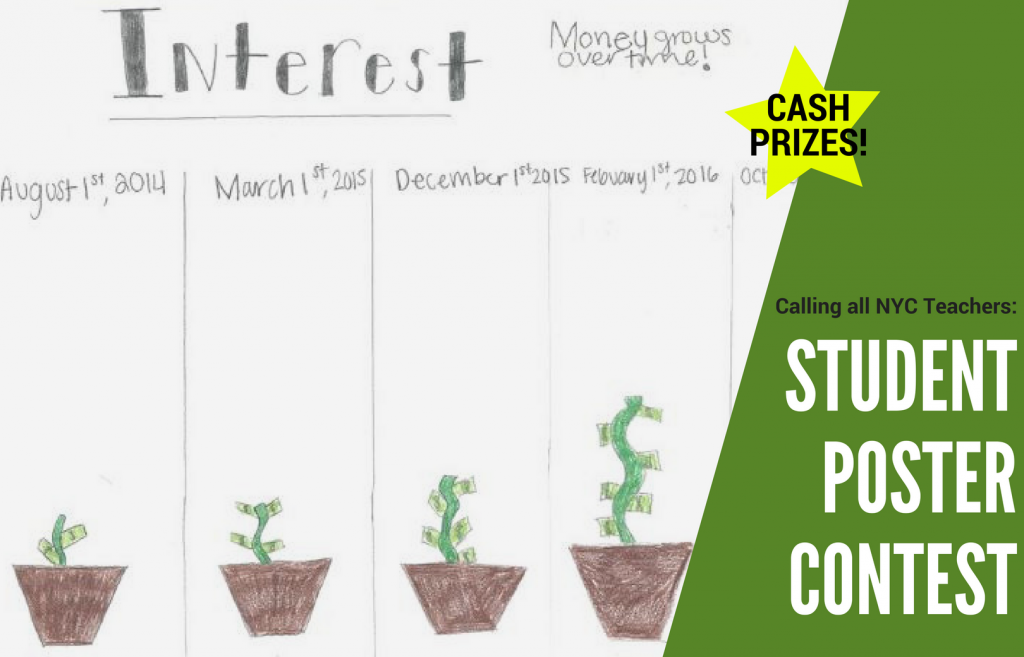 The Council for Economic Education (CEE) is excited to announce the launch of our Financial Literacy Student Poster Contest open to all NYC Metro area teachers and their students*.
Teachers are invited to submit their students' creative posters that illustrate a personal finance or economics concept. Four winners will be selected by CEE – one from each grade band (K-2; 3-5; 6-8 and 9-12).
The student winner and their teacher each will receive a $250 AmEx gift card plus an invitation to a recognition ceremony where we will feature their work of art. We can't wait to see what the students will design!
For more information on eligibility and submission requirements, please visit our contest submission page.
* Contest is open only to residents of the following counties: Bronx, Kings, Nassau, New York, Queens, Richmond, Suffolk and Westchester. To view the official contest rules click here.