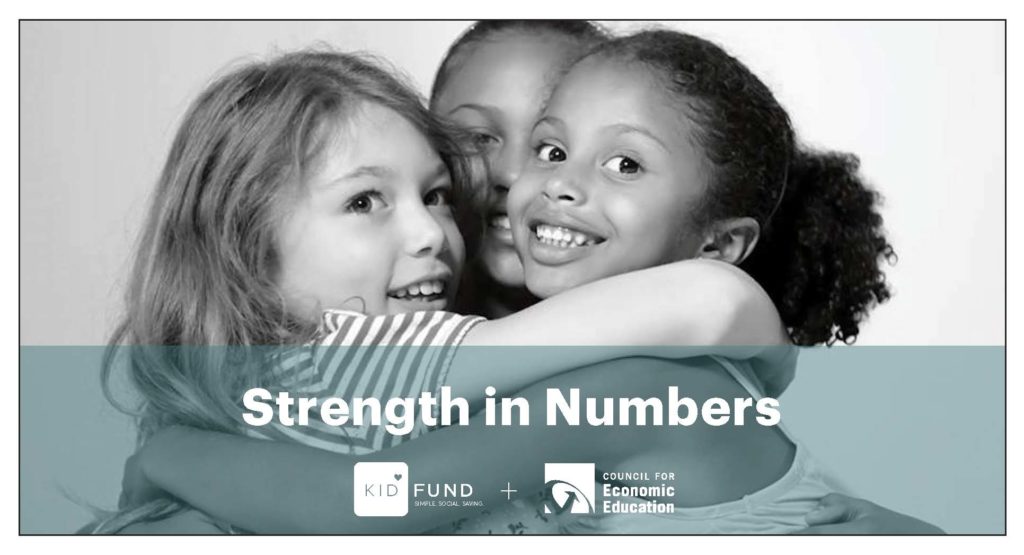 We are excited to announce we have teamed up with Kidfund to make it easier for families to save for their children's future and college tuition. Kidfund is a socially powered savings app that lets families and friends contribute to the child's account. The app engages the child in the process so they can understand the power of saving and watch their money grow.
This partnership is a natural extension of CEE's mission to provide children with the knowledge and tools to create financial stability for themselves and their families. As a result of the CEE and Kidfund partnership, CEE will receive $10 for each new family that opens an account and starts to save to support its mission.
We hope you'll sign up for your child's free account today and/or pass along this information to others who you think can benefit from this. And, for a limited time only, families new to Kidfund will receive $5 when they sign up and start saving. The funds are held securely in individual accounts at USALLIANCE Financial. The accounts are completely free (no fee, no minimums), earn 3% interest on the first $500, and are FDIC insured up to $250,000.
To  learn more about the partnership and how to download the Kidfund app, please visit: https://www.kidfund.us/cee-partnership.