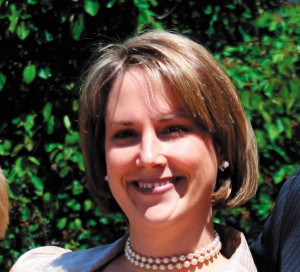 Dear Friends,
Hi, my name is Sandra Wright. When I was a new teacher (15 years ago!), CEE materials were on the cutting edge of educational best practices with accurate economic and financial content. It was so helpful to have lessons and activities that were grounded in sound economic thinking and pedagogy. Now as an experienced teacher, I still use the lesson plans and student resources in the Capstone Book, Economics in Action, and each edition of AP Economics. The lessons I used at the beginning of my career that helped foster student engagement with the economics content are the lessons I go back to semester after semester.
One former student said, "I realize not only that I can't have everything, but also that I need to prioritize what I want so that I can make good decisions along the way to get me to where I want to be."
CEE continues to help teachers close the gap between what students know about economics and finance, and what they need to know. They do this by educating the teachers: providing the curriculum tools, the pedagogical support, and the community of peers who instruct, inspire, and guide. I believe that CEE delivers the fourth "R"—a real-world understanding of how to build fruitful lives to America's young people.
Please join me in the effort to keep opportunity and optimism alive for America's youth. And remember, all gifts received by June 30th will be matched dollar-for-dollar up to $175,000.
Sincerely,
Sandra K. Wright, PhD
President
GATE (Global Association for Teachers of Economics)