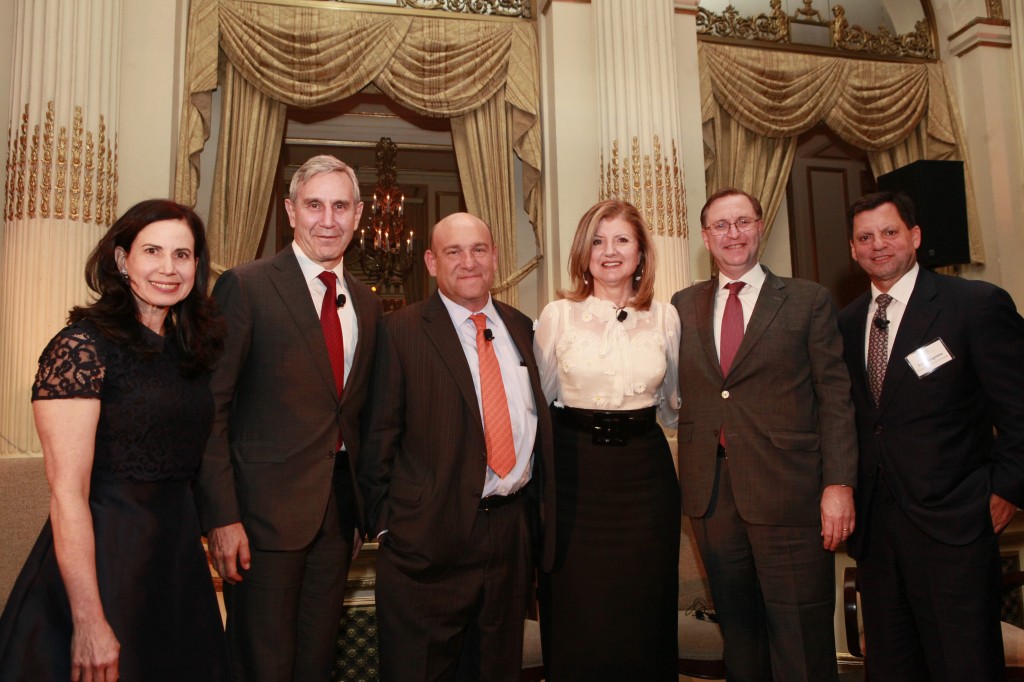 Last night, the Council for Economic Education (CEE) held its 11thth Annual Visionary Awards dinner hosting over 300 guests at the Plaza Hotel in New York City. The evening showcased CEE's mission, our impact to date, and honored leaders who promote economic and financial literacy. Emceed by CNBC's senior economics reporter, Steve Liesman, the evening was a night of meaningful discussion and amiable conversation.
Four leaders who continue to advance our mission were honored with the Visionary Awards. The honorees were : Arianna Huffington, Founder of The Huffington Post and Founder and CEO of Thrive Global; Richard Edelman, President and CEO of Edelman; Frank Bisignano, Chief Executive Officer and Chairman of the Board of First Data Corporation; and Glenn Hubbard, Dean and Russell L. Carson Professor of Finance and Economics at Columbia Business School.
During the evening, attendees enjoyed a thought-provoking and entertaining fireside chat with the honorees moderated by Steve Liesman. The fireside chat addressed current topics such as the upcoming presidential election and income inequality. Most importantly, each individual provided their thoughts on how we as a country can provide our children with the resources and knowledge to realize their full potential and live lives of opportunity.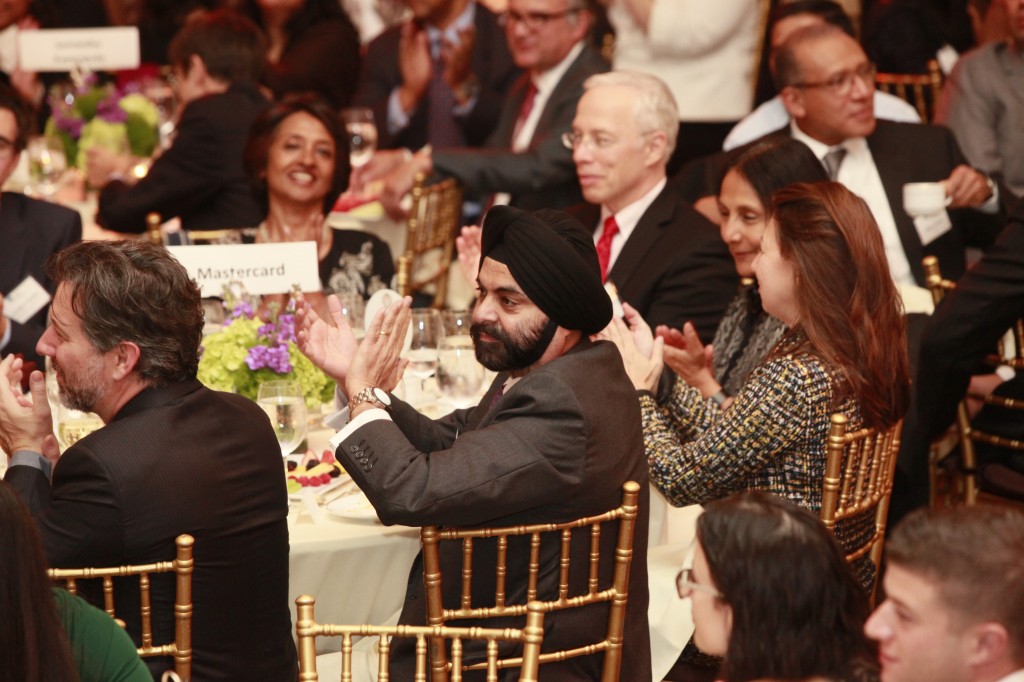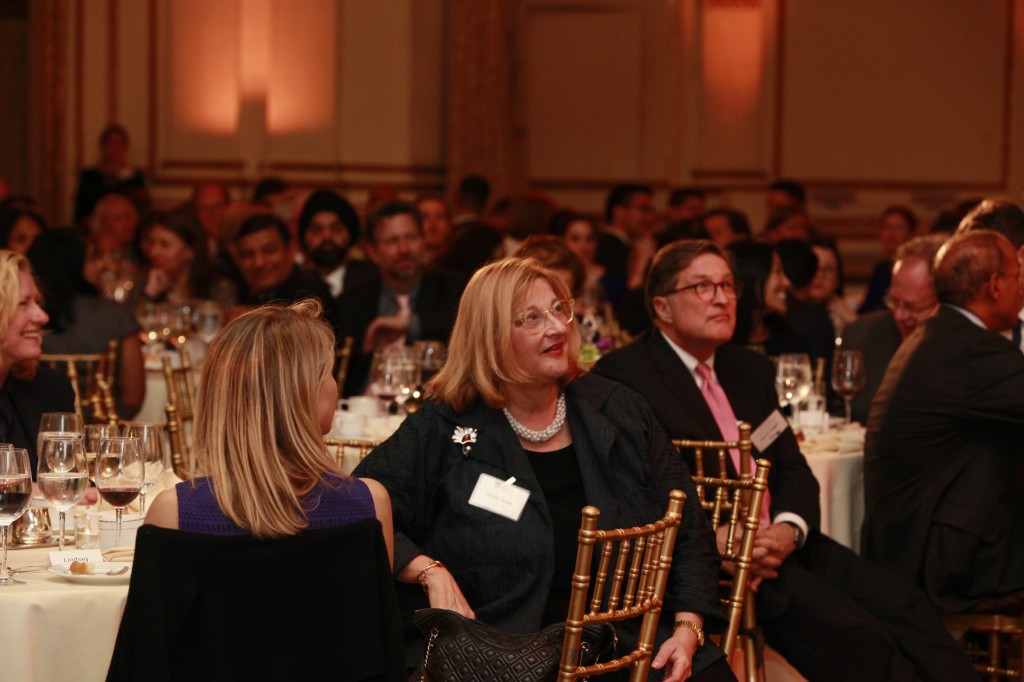 CEE also honored three exemplary New York Metropolitan area teachers with the Alfred P. Sloan Teaching Champion Awards for their excellence in economic education. These teachers continually deliver this important content in and out of their classrooms and achieve results. This year's winning teachers are: Theresa Fisher, Ridgefield High School, Ridgefield, CT; Jonathan Joseph, White Plains High School, White Plains, NY; and Gloria Schneider, SAR High School, Bronx, NY.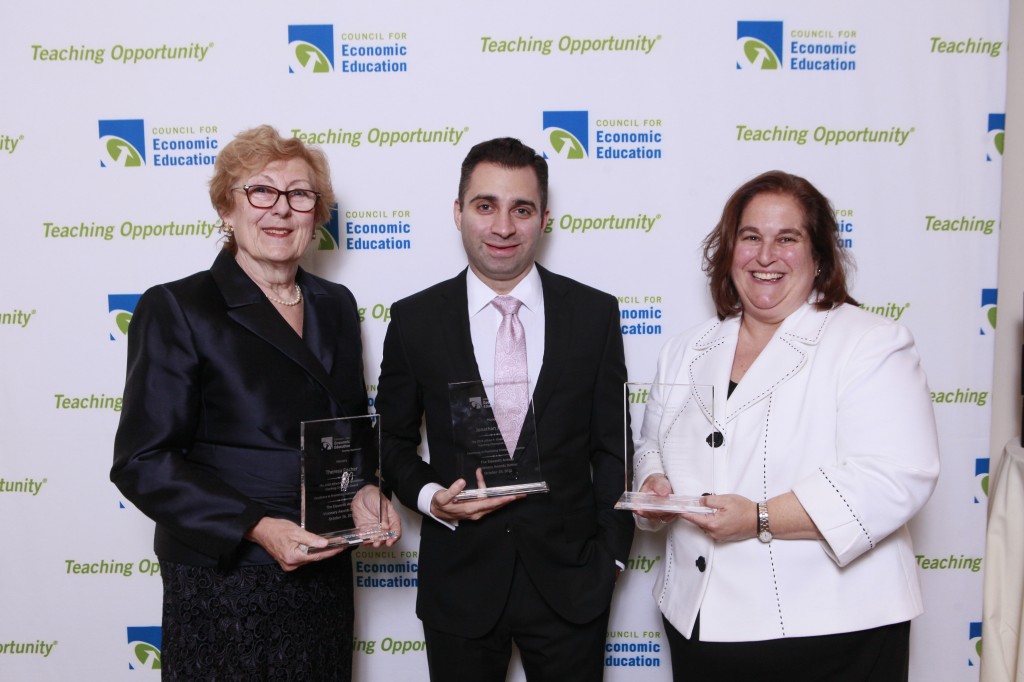 During the program, Steve also got everyone on their feet to test their economic smarts with questions for high school students from CEE's National Economics Challenge. Answers were on the honor system, but at the end each guest understood how important these economic questions are to understanding and thriving in this complex and competitive world.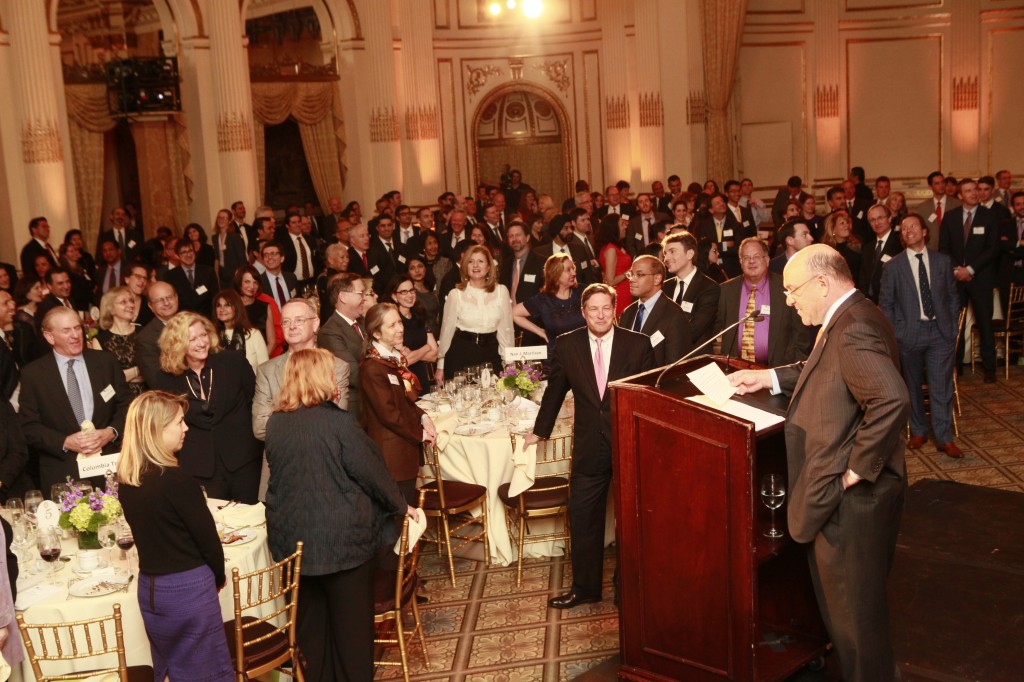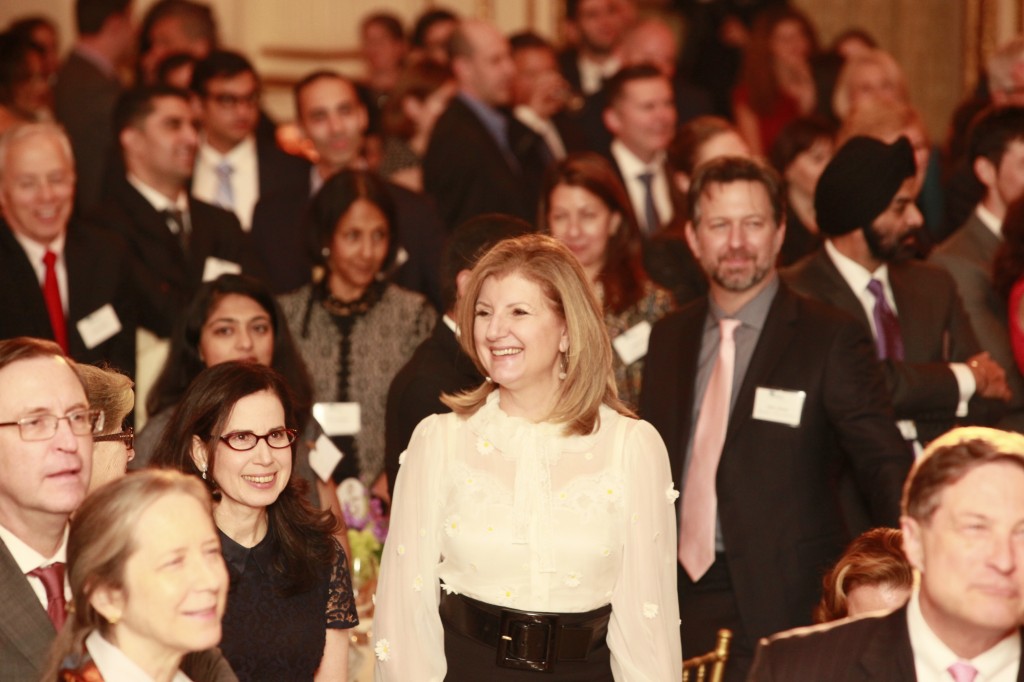 The evening raised a record $800,000 to support CEE's programs and help us reach our goal to reach and teach every child in the United States to create a more informed citizenry capable of making better decisions as savers, investors, borrowers, voters, and participants in the global economy.
We would also like to thank those who attended, and to thank our sponsors who helped make this amazing event happen!