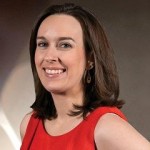 By Kelli Grant, Consumer Reporter, CNBC.com
It may be Financial Literacy Month, but for high school seniors, April is also Big Decision Month. College acceptance letters are landing in mailboxes and inboxes, with the clock ticking down to a May 1 acceptance deadline at many schools.
To them I say, Stop! Wait! Don't be so quick to say "yes" to that first-choice school. Your family's financial future depends on making a financially literate decision.
Some 40 million Americans have student loan debt, which has mounted to $1.3 trillion. The Project on Student Loan debt estimates that borrowers in the Class of 2013 owed an average $28,400 in federal and private loans. Worse, many grads are falling behind on their payments: 11 percent were 90 or more days delinquent in the last quarter of 2014, according to a report from the New York Federal Reserve.  (For perspective http://www.cnbc.com/id/102431400, during the same quarter, 7 percent of credit card balances and 3 percent of auto and mortgage loans were delinquent.)
We've seen some aid in expanded income-based repayment plans and refinancing options, in start-ups experimenting with low-cost funding. More could be on the horizon http://www.cnbc.com/id/102493636 under President Obama's Student Aid Bill of Rights.
But a big part of halting the cycle of student loan debt has to come from students and families making smart decisions about whether, how and how much to borrow. As I've written recently, the financial aid offers http://www.cnbc.com/id/102520397 that typically come packaged with those college acceptance letters aren't always easy to decipher. And they're worth more than a fast look. Parents and students need to sit down and talk about what those loans will amount to come graduation time and just how achievable that monthly payment will be on the typical starting salary of a high school music teacher, engineer or journalist.
It's not just students who need to gut check their financial responsibility. Parents need to make sure they're not taking on too much debt or hurting their chances of retirement. A recent T. Rowe Price survey found that 53 percent of parents with kids age 15 and younger would rather tap their retirement savings than have their child take on student loan debt, while 52 percent said they were willing to take on $25,000 or more in debt to cover college costs. Nor is it unusual these days for parents to provide some financial support http://www.cnbc.com/id/102496432 to their adult children, including help with those student loan payments.
Crunching the numbers might not give you the answer you want. But it will give you the information you need, to work on a brighter financial future.