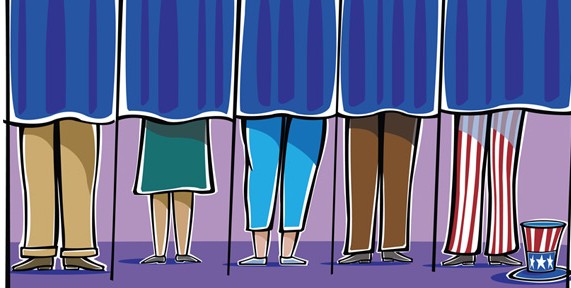 The Council for Economic Education is pleased to announce the release of a series of lesson plans to help educators (grades 9-12) teach the election and economics in their economics, civics, government, and other social studies courses. The lessons are all available for free on our teacher website EconEdLink.
Topics covered include:
Can Election Futures Markets Be More Accurate Than Polls?
Voters and Elections (Who Votes and Why?)
Money and Elections, Economic Misery and Presidential Elections, and more
Throughout the summer, additional lessons will be added on important campaign topics as the campaign continues to unfold, and CEE will also be hosting a free webinar for teachers on how to incorporate these lessons into their classrooms.
To ensure that you receive information about upcoming webinars and new materials available on EconEdLink, you can register for free at the following URL: www.econedlink.org/register.
If you have any questions, please contact April Somboun.