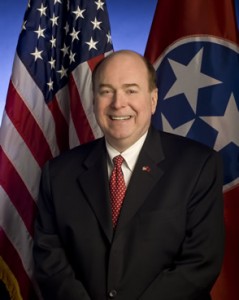 By Tennessee State Treasurer David H. Lillard, Jr.
Everyone understands how important education is in our society today. In order to compete for jobs in a global economy, our young people must be well versed in communication, math and science skills.
But even that won't be enough.
To be successful in their professional and personal lives, people need to be financially literate as well. Sadly, they very often aren't.
Consider these statistics:
According to a survey by the Employee Benefit Research Institute and Mathew Greenwald and Associates, two-thirds of American workers have saved less than $50,000 toward their retirement – and more than a quarter of them have saved less than $1,000.
Another survey by Sallie Mae and Gallup indicated that 4-in-10 parents with children younger than 18 haven't set aside money for college expenses.
And according to a report by Moebs $ervices Inc., 87 percent of Americans don't even balance their checkbooks. Read more…