Alfred P. Sloan Teaching Champion Awards
The Council for Economic Education recognizes excellence in economic education by honoring three outstanding educators from the New York Metropolitan area with the Alfred P. Sloan Foundation Teaching Champion Award.
This award promotes economic education at the high school level by recognizing and honoring teachers who effectively deliver this important content in and out of their classrooms and achieve results. We seek applicants who instill in students an understanding of economics and the tools to make informed and responsible decisions that they will carry with them as they grow into successful and productive adults.
AWARDEES RECEIVE:
A cash award of $5,000
A cash award of $2,500 for their school to support economic education
An all-expense paid trip to our 58th Annual Financial Literacy and Economic Education Conference in Los Angeles, October 4 to 5, 2019 – including an opportunity to share best practices with colleagues by co-facilitating a session at the conference
Recognition at our Visionary Awards in New York City on October 23, 2019
2018 Awardees
---
David Edelman
11-12th Grade Economics and Participation in Government
Union Square Academy for Health Science High School, New York, NY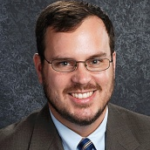 Timothy Monahan
10-12th Grade Advanced Placement Microeconomics/Macroeconomics
Ridgewood High School, Ridgewood, NJ
Ellen Schweitzer
11-12th Grade AP Macroeconomics, AP Microeconomics, and Social Science Research Methods
Stuyvesant High School, New York, NY
---
PAST TEACHER AWARDEES
2017 Awardees
Douglas Kramer, Herricks HS, Herricks, NY
Ted Opderbeck, Waldwick HS, Waldwick, NJ
Gabriel Tanglao, Bergenfield HS, Bergenfield, NJ
2016 Awardees
Theresa Fischer, Ridgefield HS, Ridgefield, CT
Jonathan Joseph, White Plains HS, White Plains, NY
Gloria Schneider SAR High School, Riverdale, NY
2015 Awardees
Matthew Gherman, Edward R. Murrow HS, Brooklyn, NY
Deborah Surian, Hauppauge HS, Hauppauge, NY
Noah Lipman, Long Branch HS, Long Branch, NJ
2014 Awardees
Darren Gurney, New Rochelle High School, New Rochelle, NY
Kathleen O'Hagan, P.S. 97/The Highlawn School, Brooklyn, NY
Amanda Tombari, Clarkstown South High School, West Nyack, NY
2013 Awardees
Kathleen Brennan, Mount Saint Mary Academy, Watchung, NJ
Wendy Garcia-Buchanan, Park Avenue Elementary School, Freehold, NJ
Saji James, Concord High School, Staten Island, NY
More from the CEE