Associate Board's Mission
CEE's Associate Board is a group of emerging leaders who dedicate their own time, talents, networks, and resources to raise awareness and financial support for the work and mission of CEE.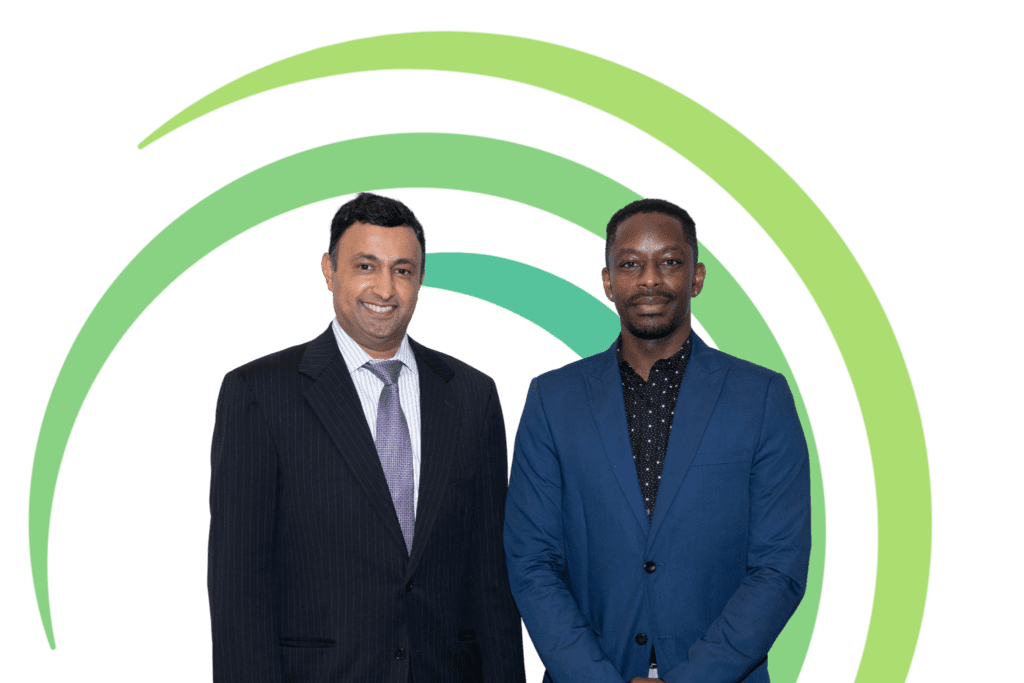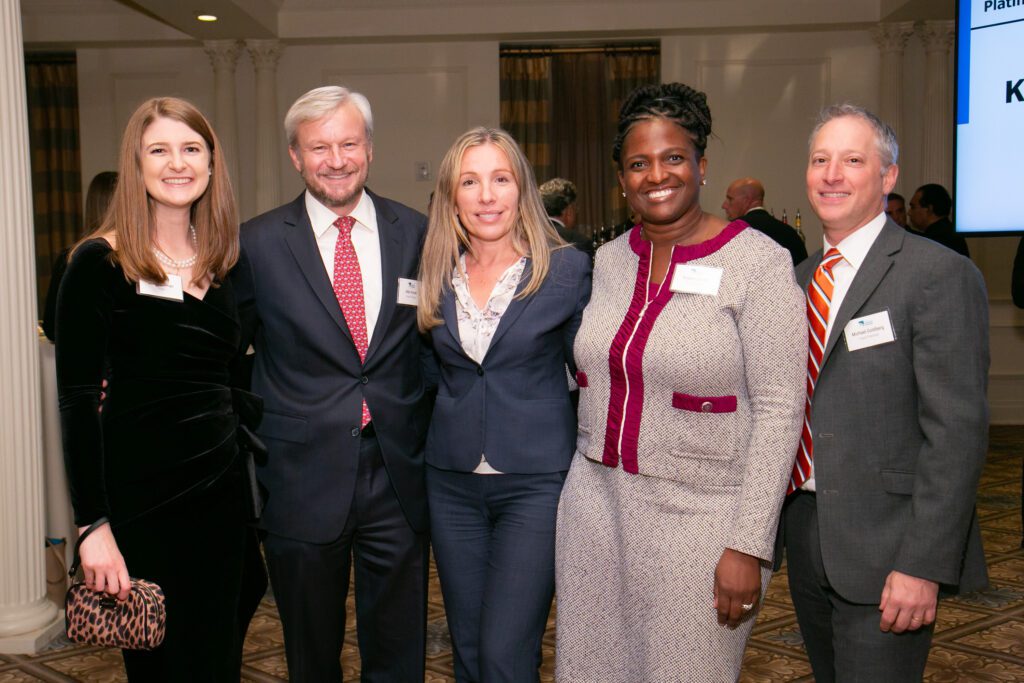 What You'll Do
The purpose of the Associate Board is to help grow and cultivate the next generation of leaders and supporters of CEE to ensure the ongoing success and longevity of CEE.
Associate Board Members bring in new ideas to us through their work together, may serve on Board committees, and are thoughtful advocates of the cause. Please join us – see what that entails below. And of course, our CEE Staff are there to support our AB members in their work with CEE.
The Role of Associate Board Members
Spread awareness of CEE and its mission
Donate $500 or raise $2,500 annually
Attend events and invite people from your networks
Engage with and help build our community of advocates
As a group, host 1 or 2 events a year
Attend or call in to 2 to 3 Associate Board meetings per year
Benefits
Networking opportunities
Recognition: Listing on our website, CEE Reports, the Visionary Awards Benefit program
50% Tickets to the Visionary Awards Benefit
Invitation to select Board of Directors Committee Calls
Invitation to Board Meetings
Receive updates on CEE activities, including CEO's Monthly Note to the Board
Associate Board Members
Serena Ang
Investment Analyst
Oaktree Capital Management
Luisa Arias Baker
Associate Vice President
Morgan Stanley

Emma Katherine Barchi
Financial Analyst
CBRE
Joseph Bendix
Research Analyst – International Finance and Macroeconomics
The Milken Institute
KC Boas
Director, Corporate Strategy
BlackRock
Emma Clarke
Senior Associate
New York Life
Martin J. Cole
Senior Manager
Federal Reserve Bank of San Francisco
Brooke Coughlan
Banker, Asset and Wealth Management
J.P. Morgan
Chandler Covington
Consultant
Deloitte Consulting, LLP
Helena Darling
Associate Vice President, Client Advisor
Bessemer Trust
Dahiana Duarte Pena
Vice President, Product Development Manager
Eastern Bank, Inc.
T. Bridges Dickey
Wealth Strategist
Inverness Counsel LLC
Susan Eckman
Vice President, Equity Research Analyst
Wellington Management
Izu Emeagwali
Executive Director and Assistant General, Corporate and Investment Bank
JPMorgan Chase & Co.
Carolyn M. Ferguson
Executive Director
CCS Fundraising
Bianca Flowers
U.S. Manufacturing Correspondent
Thomson Reuters
Dan Frazier
Chief Executive Officer
Century Support Services
William Garrity
Private Client Banker
JPMorgan Chase & Co.
Nicole Gavin
Senior Associate – Global Markets
State Street
Patrick C. George
Vice President
Oaktree Capital Management
John-Mark Gladstone
JD Candidate (2L)
Georgetown Law
Grant Glosner
Fixed Income Research Associate
Fidelity Investments
William Golub
Stanford University, Class of '23
Andy Gregory, CFA
Strategic Partnerships
Synctera
Brandon Grizzaffi
Investment Associate
Lord, Abbett & Co. LLC

Chris Hall
MBA Candidate
Cornell Johnson Graduate School of Management
A. Denae Hannah, FPQP™
Founder & Lead Educator
Debt-Free Denae
Matt Jayson
Product Manager
Google
Nirav Kanakia
Director – Banking and Treasury Projects
MUFG Investor Services
Memi Kirikoglu
Client Service Associate
Bridgewater Associates
Ryan Klingert
Consultant
Casey Quirk by Deloitte
Audrey Kornkven
Private Equity Associate
KKR
Ankusha Kumar
Associate Director of Transformation Management
S&P Global
Karol S. Kurzydlowski
Associate
J.P. Morgan
Jordan Lederman, CFA
Vice President, Capital Markets/Repo
Waterfall Asset Management LLC
Michael Lei
Senior Associate
The Blackstone Group
Jason Leshner
Vice President
GLC Advisors & Co., LLC
Fei Li
Associate
Cerberus Capital Management
Hongyu Lin
Research Associate
MFS Investment Management
Rachel Lipski
Consultant, Global Transfer Pricing
Deloitte Tax LLP
Debbie Lusman
Senior Vice President, Head of Stewardship Global Value
First Eagle Investment
Yotam Mendlinger, CFA
Finance and Accounting Professor
Boston University
Nimat Muhammad
Development Assistant
The Moth
Rahim Muhammad, CFP®
Vice President, Regional Investment Specialist
JPMorgan Chase & Co.
Thomas Musso, CFA
Assistant Vice President
Citigroup
Michael A. Peterson, MBA
Peterson Leaf Properties, LLC
Owner/Founder
Ivan Puerta
Product Manager
Citigroup
Courtney Reardon
Senior Vice President
First Pacific Advisors
Lashea Reaves
Director
8 Cents in a Jar
Brett Rothberg
Associate
The Carlyle Group
Rob Russini
President and CEO
New Start Capital
Katharine Rutan
Strategic Resource Manager
HUB International
Matthew Shapiro
Managing Member
Devon Capital
Shallyn Simma
Director, Strategic Planning
Voya Financial
Austin Smith
Investment Lead
Fox Creek Capital
Jennifer Soffen
Payments Ecosystem, Business Development
Google
Austin Spindler
Manager, Government Relations & Operations
Transamerica
Shaylyn Sullivan
Registered Wealth Management Client Associate
Morgan Stanley
Spencer Tanaka
Senior Associate
The Carlyle Group
Larry Tang
Columbia Business School MBA '23
Reece Tateishi
Senior Analyst, Corporate Development & Strategic Finance
Compass
Tracy Watson
Lawyer
William Zhang
Investment Banking Analyst
Evercore Partners
Nofal Zubair
Associate
Partners Groups
About our Board of Directors