The United States has recognized April as Financial Literacy Month since 2003, and CEE conducts a full roster of events throughout the month to shine a spotlight on the importance of economic and financial education. Our nationwide efforts produce tangible results, including teachers trained in our professional development workshops, an increase in free resources offered, and press coverage. If you're a parent, student, educator, or active citizen who would like to engage policymakers in your state or town, please visit our Policy & Advocacy page for information and guidance on how you can get involved!
---
CEE Launches #MySavingsStory Campaign to Celebrate Financial Literacy Month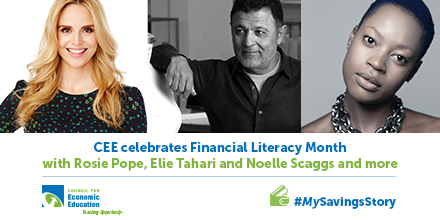 CEE is thrilled to announce the launch of the #MySavingsStory Video Campaign to inform and inspire kids to understand and take control of their financial lives. We've enlisted fashion designer Elie Tahari, best-selling author of Diary of A Wimpy Kid, Jeff Kinney, entrepreneur Rosie Pope, and others to share, via videos, what they've learned about the importance of financial literacy and saving.
Visit our blog to find the names of those involved and dates when their videos will be released throughout Financial Literacy Month.
And, make sure to check our Facebook page to watch their #MySavingsStory videos and hear their personal finance stories and savings advice firsthand!
---
Students Explain the Importance of Financial Literacy
CEE asked elementary, middle, and high school students to explain the difference that understanding economics and personal finance can make in their lives. Here's what they had to say!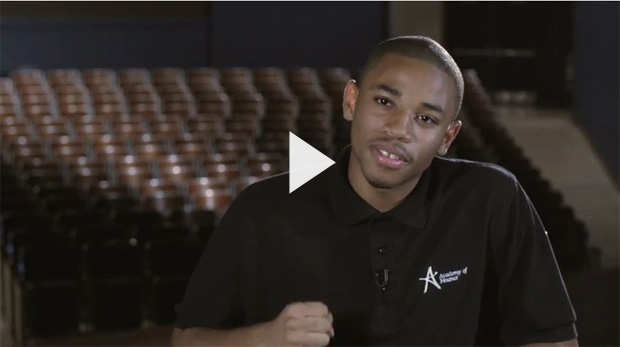 ---
Professional Development Workshops
CEE and its affiliates will be conducting financial literacy-themed teacher workshops throughout the country. For workshops in your area, please visit our Professional Development Activities by State page to find your local CEE affiliate. If you live in the New York City area, you can find our local workshop schedule here.
---
Financial Literacy Day on Capitol Hill
Tuesday, April 5th, 2016 
12:00pm – 3:00pm
Hart Senate Office Building, Room #902, Washington, D.C.
Financial Literacy Day on Capitol Hill was introduced in 2003 by the Council for Economic Education, Junior Achievement, and the Jump$tart Coalition, with the office of U.S. Senator Daniel K. Akaka serving as the original honorary host. Over the years, "Hill Day," as it's come to be known, has evolved from a small gathering to a public event that attracts hundreds of participants. The location of the event alternates each year between an office location on the House of Representatives side and the Senate side of "the Hill."
This year "Hill Day" is being hosted on the Senate side with remarks by U.S. Senator Jack Reed (D-RI), co-chair and co-founder of the Senate Financial Literacy Caucus. The event features a free buffet lunch and financial literacy exhibits from more than 60 non-profit, for-profit, and government entities. Hill Day is free and open to the public.
More from the CEE