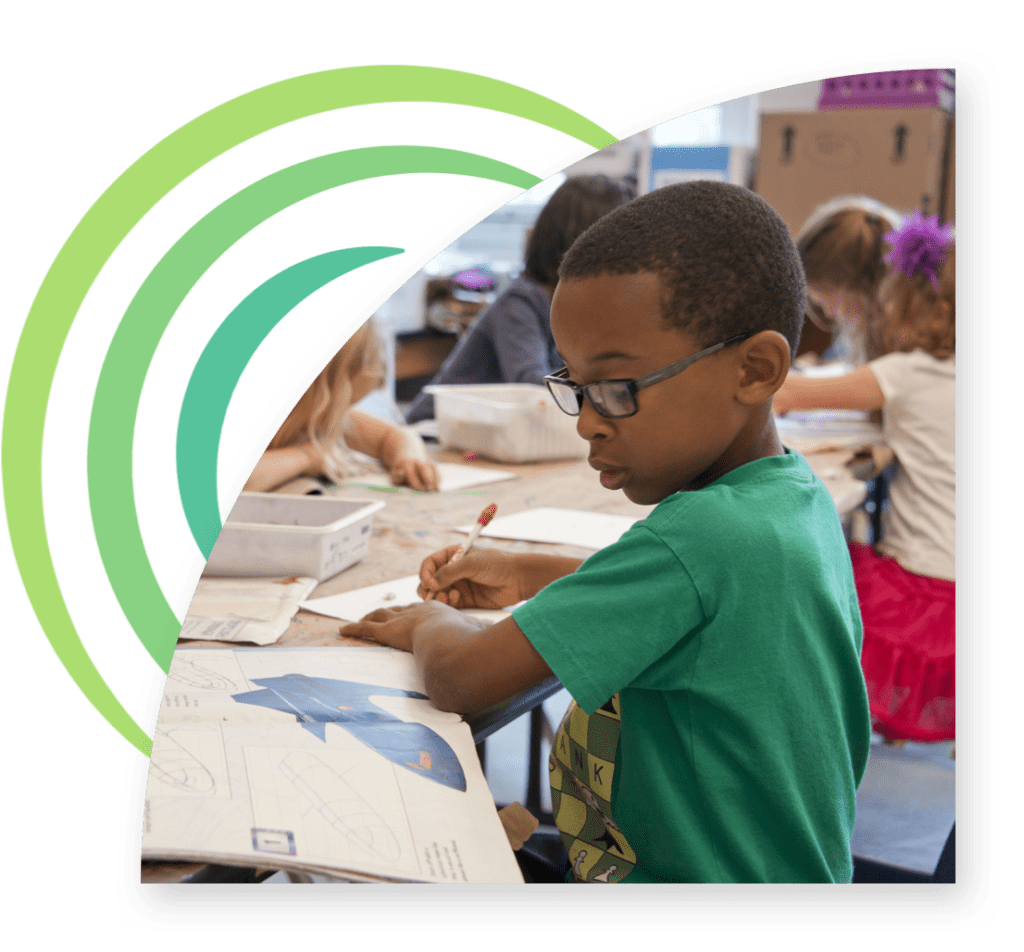 Donor Honor Roll
Investing in effective financial and economic education programs that help young people have brighter financial futures
We sincerely appreciate all of the people, businesses, and institutions who supported us in 2021. These generous donors make our essential work possible.
---
Champion ++
$500,000+
Anonymous (1)
Fidelity Investments
KKR
---
Champion +
$250,000 to $499,999
PenFed Credit Union
Wells Fargo Bank N.A.
---
Champion
$100,000 to $249,999
Bank of America Foundation
Charles R. Schwab Foundation for Financial Freedom
Charles Schwab & Co., Inc.
Intuit Education
Peter Stavros
The UPS Foundation
Verizon Foundation*
Voya Foundation
---
President
$50,000 to $99,999
Anonymous (1)
Fiona and Stanley Druckenmiller
Barry G. Haimes
Stone Family Fund
Paula Volent
---
Educator
$25,000 to $49,999
Beacon Street Services
Bowdoin College
CNBC
Discover
Karen Lisa Finerman and Lawrence Golub
First Eagle Investments*
Focus Financial Partners
Beth Kobliner Shaw
Arkadi Kuhlmann
Peter G. Peterson Foundation
Redwood Trust
John J. Siegfried, Ph.D.
The Stiles‑Nicholson Foundation
Dune D. Thorne*
Paula Volent
Wellington Management Foundation
Women's Foundation of Boston
---
Scholar
$10,000 to $24,999
Anonymous (3)
1st Financial Bank USA
Aegon Asset Management
Affirm Cares
Anna B. Stearns Charitable Foundation
Alan S. Blinder
Brown Advisory*
The Bruni Foundation
Peter Chaffetz
Chaffetz Lindsey
Robert Alan Chlebowski
Circle Wealth Management
Citizens Bank
Matthew Conroy*
Kristen Dickey
DTCC
William C. Dudley
Edelman
Eldridge Industries
Empyrean
The Hobson/Lucas Family Foundation
Jim Febeo
Ford Motor Credit Company
Income Research + Management*
Johnny Carson Foundation
Mary Ann Johnson
Tonia L. Kaminsky
Ann F. Kaplan
John Legere
MFS Investment Management
Morgan Stanley
Lisa Mullan
The Murphy Foundation
National Endowment for Financial Education
Natixis Advisors*
Peter S. Nurnberg
Papa John's Foundation
Rebecca Patterson
PRIMECAP Management Company
Putnam Investments
Christina Qi
Chet Ragavan
Maksim Rakhlin
Remmer Family Foundation
Riversville Foundation
Kim M. Sharan
Snappy Kraken
Stash
Gary H. Stern
Sun Life Capital Management
Graham Tanaka
TFC Financial Charitable Foundation
Thorne Cox Family Foundation
Hal R. Varian
Voya Financial*
Walton Family Foundation
---
Investor
$5,000 to $9,999
Advent International
Baltimore Community Foundation
Katherine Collins
Neil Desai
Elise King Dodenhoff*
Drake Capital Advisors
Eastern Bank Charitable Foundation*
Eventide
Francis Finlay
GingerBread Capital
Haimes Family Foundation
Anne Herrmann
William Hunt
Mitchell R. Julis
Kate Lakin
Doug Lennick
Johanna Longnecker
Melinda J. Mount
Christopher Pike
Kevin Ruth
Shane Sanders*
Westfield Capital Management Company
William Wilby
---
Saver
$1,000 to $4,999
Anonymous (6)
3Rivers
Amazon Smile
Charlotte B. Beyer
Michael Blumstein
KC Boas
Beth Bordas
Stephen G. Buckles
Alexandra Byrnes
Cambridge Associates
Cambridge Savings Bank
Deidre H. Campbell
Mary Ann Casati
CEE Japan
Citadel Foundation
Columbia Threadneedle Investments
Compensation Systems, Inc.
Pamela Craig
Christine Cronin and Mark Hurst
Glen Dailey
Davis Polk & Wardwell LLP
Dillon Foundation
Jonathan Dodge
Dahiana Duarte Pena* Ken and Nancy Duffy Susan Eckman*
Michael Eckstut
Peter Engelken
Robert Fauber
Yildiz Ferri
Glenn Fogel and Amy Roberts
Elizabeth Foster & Michael Walsh
Franklin Templeton
Benjamin M. Friedman, Ph.D.
Gilman Hill Asset Management
Goldman Sachs
Goldman Sachs & Co. Matching Gift Program*
The Gordon and Llura Gund Foundation
Grantham Mayo Van Otterloo & Co.*
Renee Greene*
Holly Hess Groos
Gordon Gund
Elleke Haggerty
John Herrmann Michelle Hicks*
Willard I. Hill, Jr.
Howard P. Colhoun Family Foundation
Matthew Jayson
Larry Kantor
Michelle King
Emily Kolinski Morris
Jeffrey M. Lacker
Polly Lagana
Deborah Lucas
Annamaria Lusardi
Michael A. MacDowell
Marshall Investment Management
Mary B. Martel
Loretta Mester
Kevin Mi
Nan J. Morrison
Tomoko Muraki
National Charity League
NEWWAVE LLC
Christina M. Oliver
PFM Financial Advisors LLC
Heidi Pickett
Pon Family Fund
Pzena Investment Charitable Fund
Mr. and Mrs. Brian Roberts
Brian Rose
Sculptor Capital Management*
Seamans Capital Management, LLC
John A. Sprague
Ronald M. Starr
Amy Steigerwald
Susan Tanaka
Trio Foundation
TripAdvisor
Kathleen Twomey
Maggie Wall
Gerri Walsh
Western Digital
Anita Wien
You Have Our Trust Fund
---
Supporter
$500 to $999
Lisa H. Banker
Mya Baptiste
Marcia Bateson
Richard Berner
Hillary Burr
By the Square Taxes
Chris Caltabiano
Martin J. Cole
Lauren DeMore
Monica M. Dodge
Susan Doty
Ita Ekpoudom
Tracey Flaherty
Danielle Frissell
Diane Glossman
William Golub
Google
Simon Griffiths
Sylvia Han
Marybeth Henry
Nancy Hungerford
Jametta Jenkins
Deborah Kane
Rebecca Kannam
Maggie Keohan*
Elizabeth Kolinski
Vicki Lester
Jessica Li
Rachel Lipski
John Lipsky
Felicia Lipson
Sanford Litvack
Lorie Logan
Carolyn Lucey
Amanda G. Marsted
Christina Mellinger
Yotam Mendlinger
Angela Meringoff
Rockell Metcalf
Jason Morganroth
Beth and Kenneth Motschwiller
Thomas Musso
Beth Olmstead
Barbara O'Neill
Timothy S. Ostrander*
Mary Pelson
Perceval Associates, Inc.
Judith J. Plows
Refi Your Mind, LLC
Edward Roberts
Annie Rosen
Matthew Russman
Caroline Spillane Sacks
Nadeem Saeed
Imran Sayeed
Kishore Setty
Manish C. Shah
Robyn Shepherd
Martin Siroka
Martin J. Sullivan
Richard Sylla
Adam Taggart
Spencer Tanaka
Casey Teal
Ranjit Thomas
Marta Tienda
Eugenia Ulasewicz
Varde Partners
Andrew M. Wallach
Ashley Wayman
Jack Weinstein
Edward Whalen
The William and Jo Ellen Odom Fund
Sally Wood
---
Friend
Up to $499
Anonymous (17)
Victor Adeyemi
adQuadrant Inc.
The Advisory Group of San Francisco
Tess Alekna
Theresa Alewine
Serena Ang
Archer Investment Management
Elisabeth Armstrong
Tara Arnold
Artemis Financial Advisors
Kate Azverde
Bethany Bacso
Elizabeth Baker
Emily B. Bannister
Shana Barmoy
Thomas C. Barron
Hozefa Basrai
Ramneik Bathla
Andi Beebe
Nancy Benchoff
Susie Bernholdt
Dale Bernstein
Michael Bernstein
Morgan Beschle
David Beven
Mona Bhalla
Mark Biderman
Michelle Binns
Blackbaud Giving Fund
Ray Blakeney
Kari Blanchett
Julie Blattberg
Alanna Bollas
Karen Bond
Ashley Bordas
John Borders IV
Charlotte Bourhis
Lisa Bousquet
Maureen Boyce
Tyler Braun
Briana Bremner
Amelia Brinkerhoff
Thabiti Brown
Susan Brumbaugh
Estela Budo
Kylie Bueti
Julia Buford
Ellie Burger
Jeffrey Burke
Burks Management Firm
Caren Byrd
Anthony Callini
Jerry and Lyn Cape
CareAcademy
Career Development Systems Design & Evaluation
Jason Carmel
Joe & Gigi Casey
Donna Castillo
Center for Economic Education at the University of Texas
Norm Champ
Julia Chandler
David and Nicole Chang
Arjun Chatterji
Joan Chevalier
Lee A. Clair
Camille Clark
Emma Clarke
Robert L. Clinton
Robin Cohen
Laura Coleman
Schaunte M. Collins
Robert and Mary Cometa
Amy Corso*
Karen Costello
Lydia Cottrell
Marva May Cunningham Torres
Elena Dale
Cathryn Dana
Jennifer Davidson
Danielle DeLattte
Boomer Dell
Barbara Deskey
Reed Dodenhoff
Jamie Doyle
Steven Dray
Meghan Driscoll
Semyon Dukach
Julie Duke
Ashley Dunbar
Ashley Eknaian
Hilary Engelbrecht
Jane English
Dana Eppley
Jennifer Erskine Cashin
Constance Everson
Gina Falzone
Angela Feis
Barbara and Stu Fishkind
The Flagg Fund
Brendan Fox
Mindy Freedman*
Kate Freeze
Katia Frock
Sidney Gaab
Deepali Garg
Patrick C. George
Susanne Gerlach
Givinga Foundation
Sarah Good
Kristin Greeley
Joan Shapiro Green
Deborah Greenstein
Amy Griffin
Tracy Grooms
Michael Guarnieri
Madison Guiffre
Jawad Haider
Cynthia Hallenbeck
Isaac Hanauska
Ted Hartsoe
Nick Haynes
Ashley Herbst
Gabrielle Herrera
Diana P. Herrmann
Robert Hodgkiss
Lt. Jake Honigman
Victoria R. Hornstein
Kimberly Howard
Eric Hu
Crystal Huang
Debra Hudak Michael Ioffredo
Toni Jackson Joanna Jin
Elizabeth Johnson
Mr. and Mrs. Alan R. Kahn
Becky Kannam
Dean Kaplan
Nancy Kennan
Arianne Kidder
Sandra Kiely
Kerri Koen*
Brigid Lahiff
Ava Lala
Bevin Landry
Riza Laudin
Paul Laux
Daphne Layton
Beth Lee
April Leonhard
Nathan Levenson
Cheng Li
Timothy Li
Jacki Liautaud
Rosa Licea
Emilie Liebhoff
Matthew Logalbo
Jennifer Lowry
Neil Lucey
Caitlin Ludlow
Connor Lundrigan
Debra Lusman*
Karen Magness
Amy A. Manley
Kathleen Marsh
Katherine McElroy
Maggie McGoldrick
Victoria McHale
Andrew McKey
Domina McQuade
Martha Mead*
Meketa Investment Group
Merganser Capital Management
Forrest Meyen
Joan Miller
Cheryl Mills
Salwa Minallah
Elise Molinaro
Anna Montalbano
Allison Moore
Alli Morse
Caroline Moulton
Kerri Muskin
Michael Nadol
Carrie Nazzaro
Matt Nazzaro
Nice Stonks, LLC
Michael O'Rourke
Murphy O'Flaherty
Caroline Page
Vincent Pandes
Kadineyse Paz
Alexia Pereira
Caitlin Pingree
James Poterba
Kayla Prestel
Ellen Ranard
Dick Rankin
RBC Global Asset Management
Bradley Remig
Alejandro Restrepo
Ripple*
Ruben Rivera
Robyn E. Roof
Audrey Rotella
Danielle Roth
Katharine Rutan
Pam Ryan
Nicholas Sadler
John Sahler
David G. Samuels
Melissa Saphier
Catherine Saunders
Charles E. Scott
Olivia Kate Scott
Seae Ventures
Eileen Segreve
Tanya Shah
Monica Sheridan
Erin Shippee
Barbara Silverman
Spencer Singer
Michelle Singletary
John Singleton
Brian Sloboda
Tarnisha L. Smart-Santiago
James Smith
April Somboun
Priya Sonty
Amy Spurling
Elizabeth Spurry
State Street Bank and Trust Company*
Robert Stein
Maria Strijbos
Jeanne Mey Sun
Susan Swift
Caroline Sylvan
Malgorzata Szponikowska
Tania Wu Real Estate
Reece Tateishi
Kenneth J. Taubes
Shannan Taylor
Arkin Terli
Judy Tharp
Allison Thompson
Melodie M. Toby PhD
Sean Tubridy
Elizabeth van Caloen
Kate Varnum
Wayne J. Vaughan
Vested LLC
Robert Vreeland
Mr. and Mrs. Jon Wagenseller
Leslie Walstrom
David Walters
Kathleen Walters
Eileen Wang
Grant Wheeler
Ms. Gulum Williams
Marty Willis
Stephanie Wirkes
Sean Woodroffe
Degas Wright
Sara Wroblewski
Mark Zandi
Stephanie Zobay
* Special thanks to our donors who leveraged a matching gift from their company.
---
Affiliate Supporters
Alabama Council on Economic Education
Arizona Council on Economic Education
California Council on Economic Education
Economics Arkansas
Economic Literacy Colorado
Florida Council on Economic Education
Georgia Council on Economic Education
Kansas Council on Economic Education
Louisiana Council for Economic Education
Maryland Council on Economic Education
Michigan Council on Economic Education
Minnesota Council on Economic Education
Mississippi Council on Economic Education
Montana Council on Economic Education
Nebraska Council on Economic Education
North Carolina Council on Economic Education
Oklahoma Council on Economic Education
Oregon Council on Economic Education
Rhode Island Council on Economic Education
SC Economics
South Dakota Council on Economic Education
Virginia Council on Economic Education
The Council for Economic Education makes every effort to ensure that the information listed is accurate.