Educator Excellence Awards
Each year, the Council for Economic Education recognizes exceptional K–12 teachers and nonprofit organizations whose innovative teaching practices and community service cultivate a rich understanding of economics and personal finance in students across the country.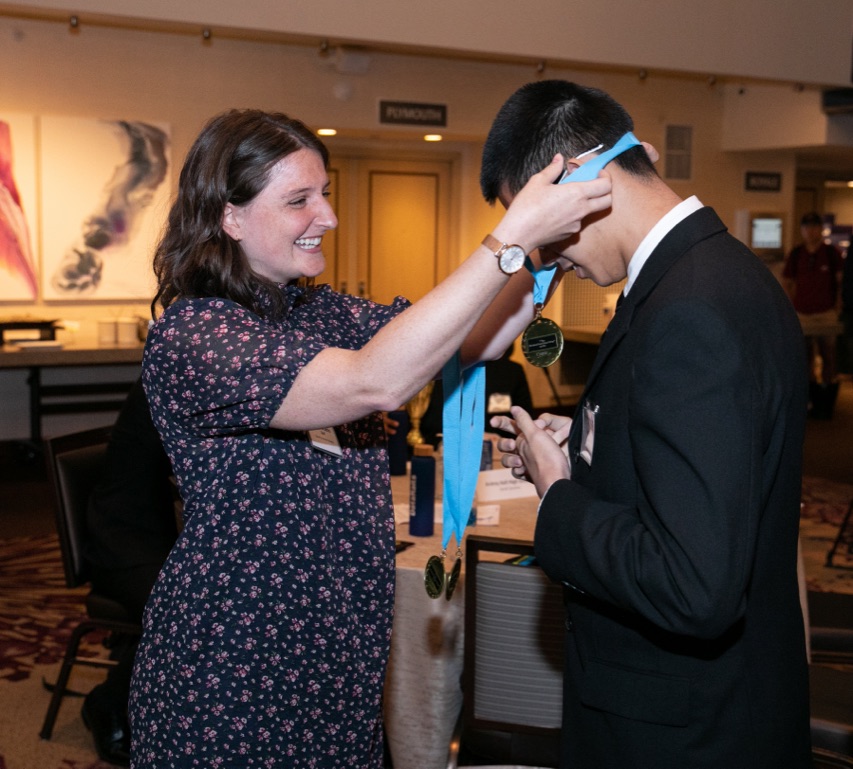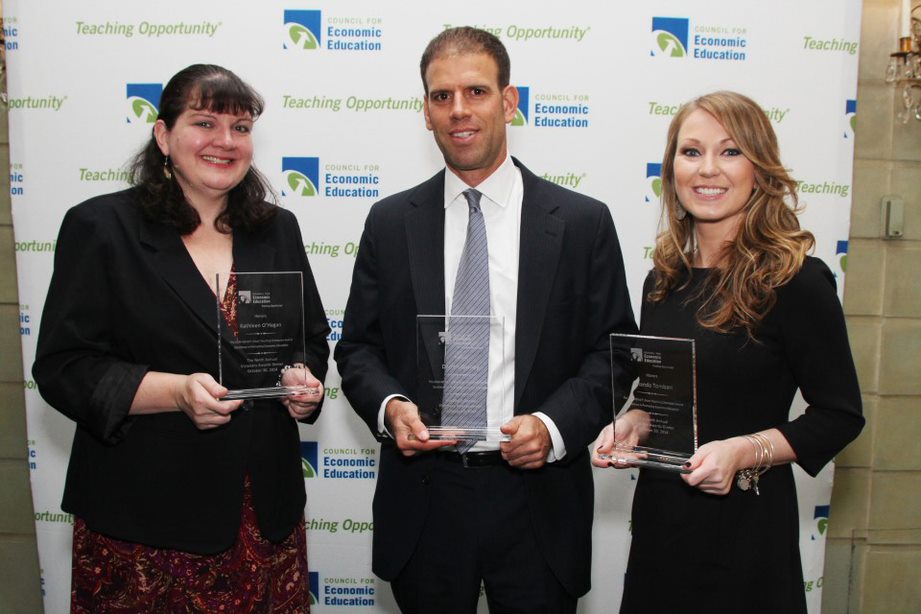 Alfred P. Sloan Foundation Teaching Champion Award
This award recognizes excellence in high school economic educators from the New York Metropolitan area.
The 2021 recipients were Joshua Frost, Brooklyn Technical High School, Brooklyn, NY, Rachel Goldstein, Innovation Charter High School, New York, NY, and Andrew Menfi, New Visions Charter High School for Advanced Math & Science, Bronx, NY.
The application window is open early December through February.
The Barry G. Haimes Award for Excellence in Teaching
Named in honor of CEE's Board Chair Emeritus in honor of his longstanding dedication and leadership, The Barry G. Haimes teaching award honors outstanding educators from the New York tri-state area for their unique and results-driven approaches to promoting economic and personal finance education at the high school level.
The 2022 recipients were Jessica Bailey, School Improvement Coach at the New York City Department of Education, and Alex Lamon of the Livingston Public Schools in New Jersey.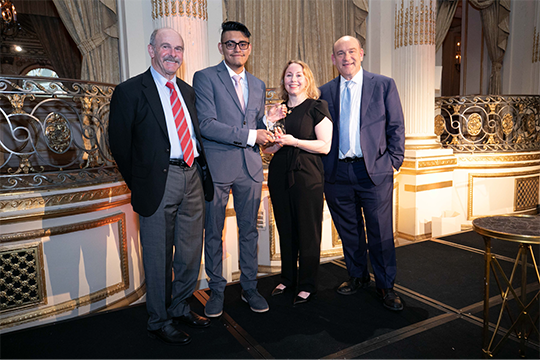 John Morton Excellence in the Teaching of Economics Awards
Celebrated lecturer and educator and author of more than 50 books, John Morton is renowned for his extraordinary contributions to education. Each year, three inspiring K-12 teachers of any subject who use exemplary teaching techniques that improve their students' economic understanding, in and out of the classroom receive the John Morton Excellence in the Teaching of Economics Award.
Each winner receives:
An opportunity to have their lessons highlighted on CEE's EconEdLink.
Recognition on the CEE website and in CEE's EconEdLink November newsletter
A plaque certifying this award
The John Morton Excellence in Economic Education Awards application portal opens in February every year.
We are currently accepting applications and nominations for the 2023 John Morton Excellent in the Teacher of Economics Award!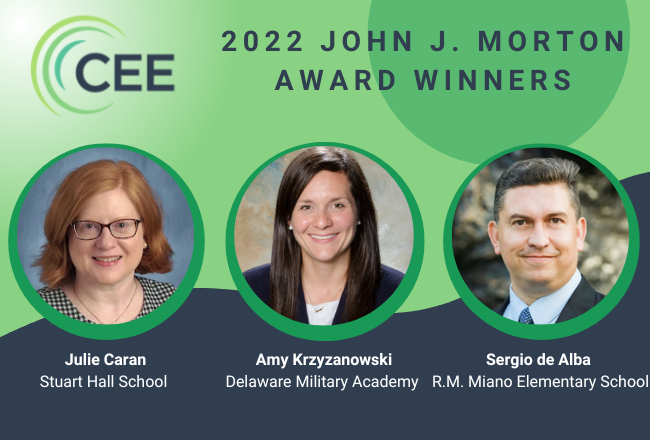 The Albert Beekhuis Award
Established by an endowment gift from the Albert Beekhuis Foundation, this distinct honor is given each year to an affiliated Center for Economic Education in the CEE Network for outstanding performance in working with teachers and for exhibiting excellence in the delivery of high-quality programs and outreach to its community.
The 2022 recipient was the California State University at Fullerton Center for Economic Education.
Council for Economic Education State Council of the Year Award
Significant progress is being made across the country, thanks to the efforts of CEE state councils that tirelessly serve their communities. The Council for Economic Education State Council of the Year Award is given each year in recognition of outstanding service by a CEE state council through the teaching of economics and personal finance.
The 2022 recipient was the Arizona Council on Economic Education