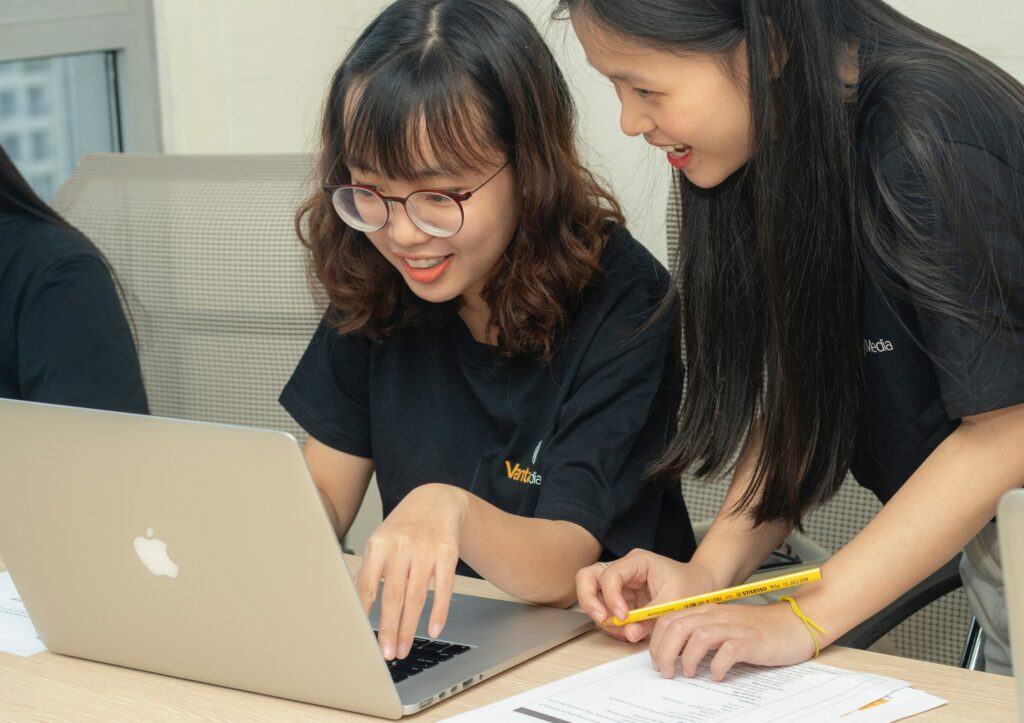 RESEARCH
Recent Research on Economic and Financial Literacy
Empirical Studies that Prove the Need for and Importance of Economic and Financial Education
CEE is pleased to present a selection of empirical research and peer-reviewed studies that demonstrate that students exposed to economic and financial education are more likely to display positive financial behaviors.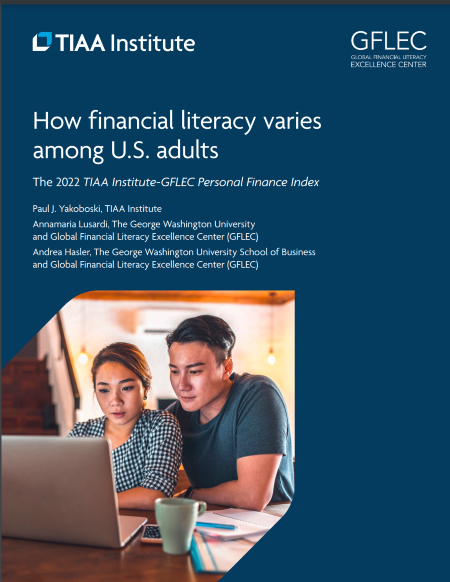 April 2022
The TIAA Institute-Gflec Personal Finance Index
The P-Fin Index is an annual survey developed by the TIAA Institute and the Global Financial Literacy Excellence Center, in consultation with Greenwald & Associates, to assess how financial literacy varies among U.S. adults.
Authors: Paul J. Yakoboski, Annamaria Lusardi, Andrea Hasler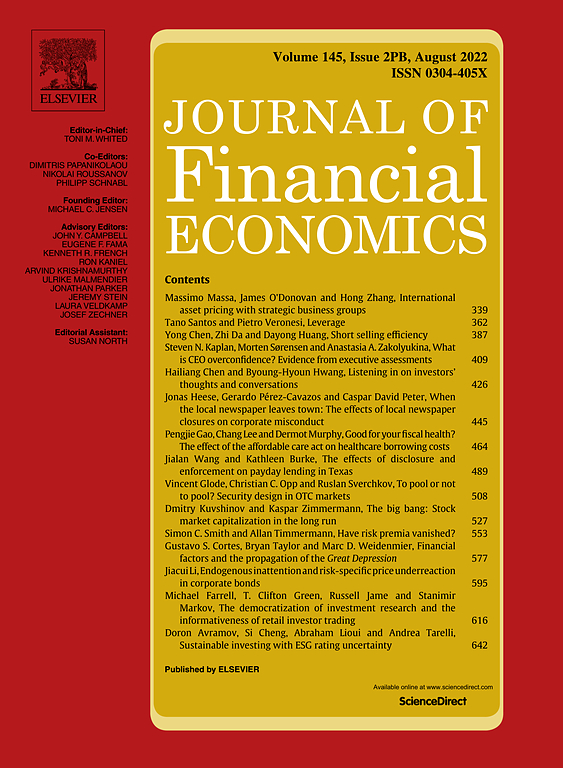 April 2022
The Meta-Analysis of Financial Education Programs
Ten years in the making, with data from 22 countries, and based on the results of 76 randomized experiments, this meta-analysis of how financial education affects financial knowledge and downstream behaviors demonstrates the importance of our work.
Authors: Tim Kaisera, Annamaria Lusardi, Lukas Menkhoff, Carly Urban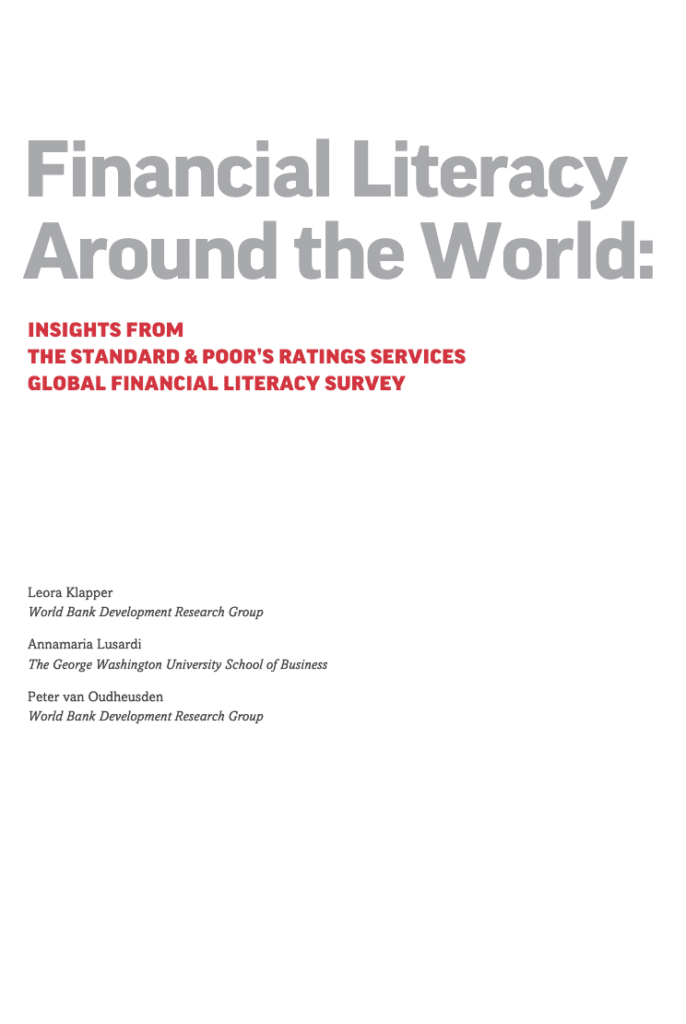 April 2022
Global Financial Literacy Survey
Standards & Poor's Ratings Services tested individuals' knowledge of four basic financial concepts: numeracy, interest compounding, inflation, and risk diversification in a survey of 150,000 adults in 148 target countries.
Authors: Leora Klapper, Annamaria Lusardi, Peter van Oudheusden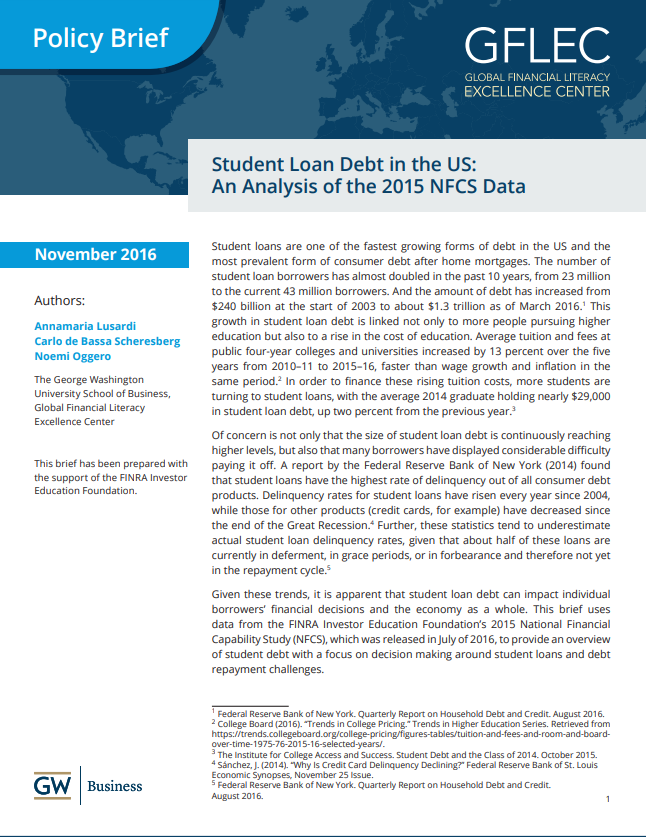 November 2016
Student Loan Debt in the US: An Analysis of the 2015 NFCS Data
With data from the FINRA Investor Education Foundation's 2015 National Financial Capability Study (NFCS), the George Washington University School of Business, Global Financial Literacy Excellence Center sought to examine the impact of student loan debt on individuals and on the economy writ large.
Authors: Annamaria Lusardi, Carlo de Bassa Scheresberg, Noemi Oggero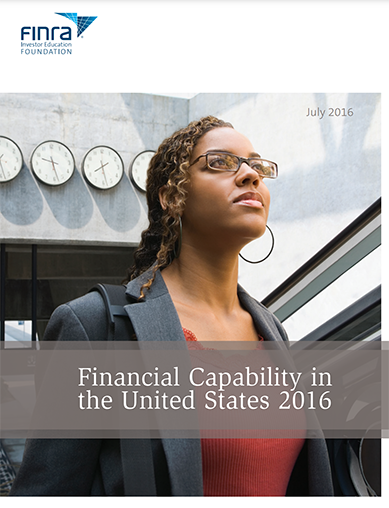 July 2016
Financial Capability in the United States 2016
The FINRA Investor Education Foundation published an assessment of the financial capabilities of American adults, in terms of their ability to make ends meet, plan ahead, effectively manage financial products, and their level of financial literacy.
Authors: Judy T. Lin, Christopher Bumcrot, Tippy Ulicny, Annamaria Lusardi, Gary Mottola, Gerri Walsh, Christine Kieffer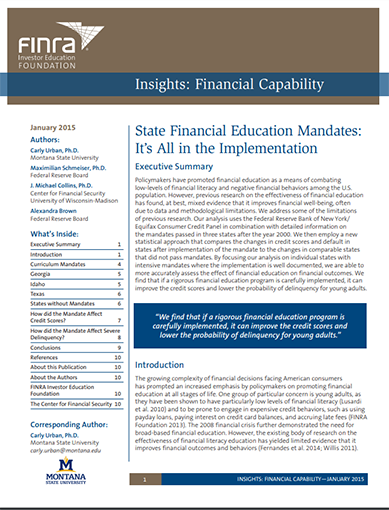 January 2015
State Financial Education Mandates
To measure the positive effects of state-mandated financial education on the credit behavior of young adults, the authors compared credit scores and delinquency rates of young adults both before and after financial literacy mandates were instituted.
Authors: Carly Urban, Maximilian Schmeiser, J. Michael Collins, Alexandra Brown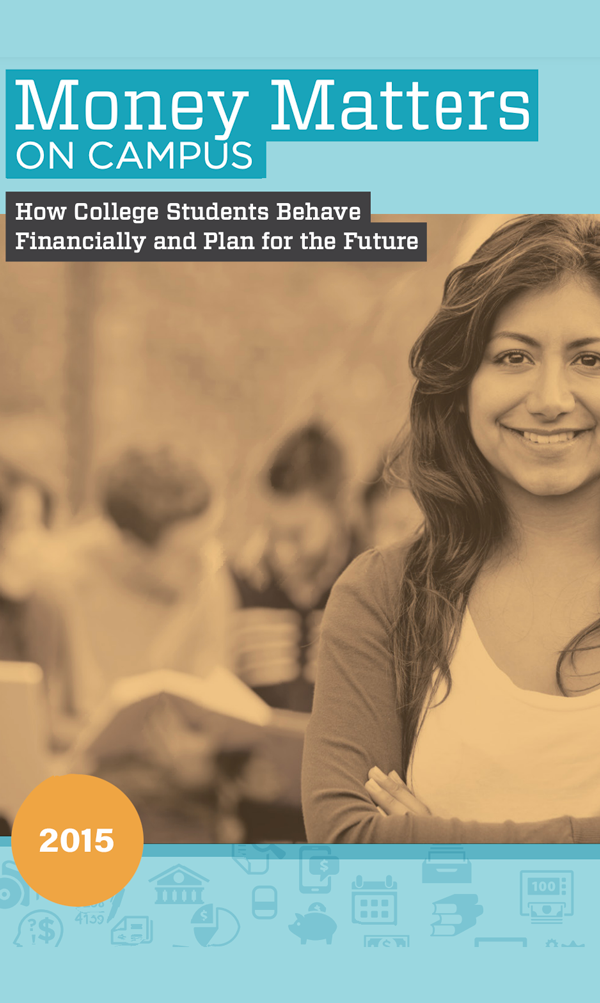 January 2015
How College Students Behave Financially and Plan for the Future
Seeking to understand the factors that most influence financial capability and how to best support the next generation of adults in achieving their financial goals, investigators surveyed 42,000 college students from across the country to assess their financial behaviors and preparation for adulthood.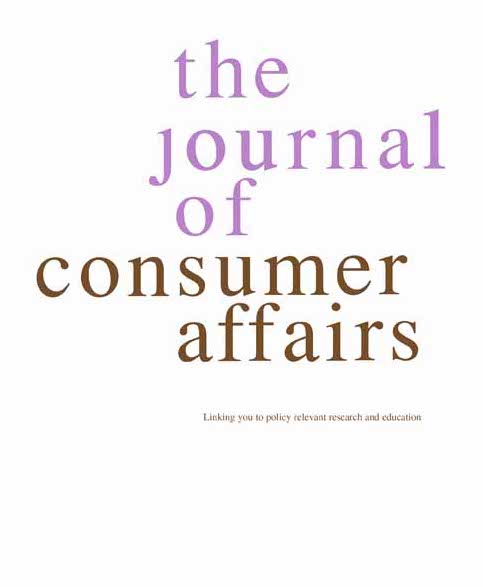 December 2014
The Effects of Financial Education on Elementary School Students
Using the Council for Economic Education's "Financial Fitness for Life," a study of the effects of financial education programming on elementary school students' knowledge, behavior, and attitudes show a positive impact on spending attitudes and behaviors like having a bank account and savings levels.
Authors: Michael Batty, J. Michael Collins, Elizabeth Odders-White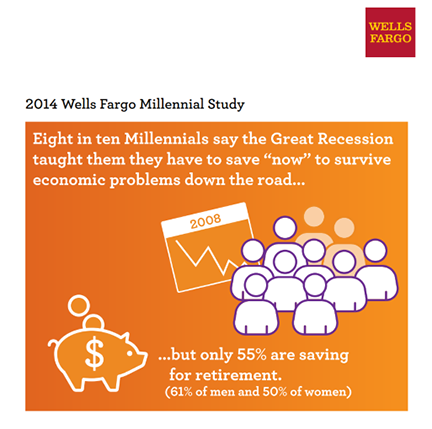 June 2014
2014 Wells Fargo Millennial Study
More than 1,600 Millennials between the ages of 22 and 33 were surveyed to assess their behaviors, attitudes, and levels of satisfaction related to debt, saving, investing, and retirement.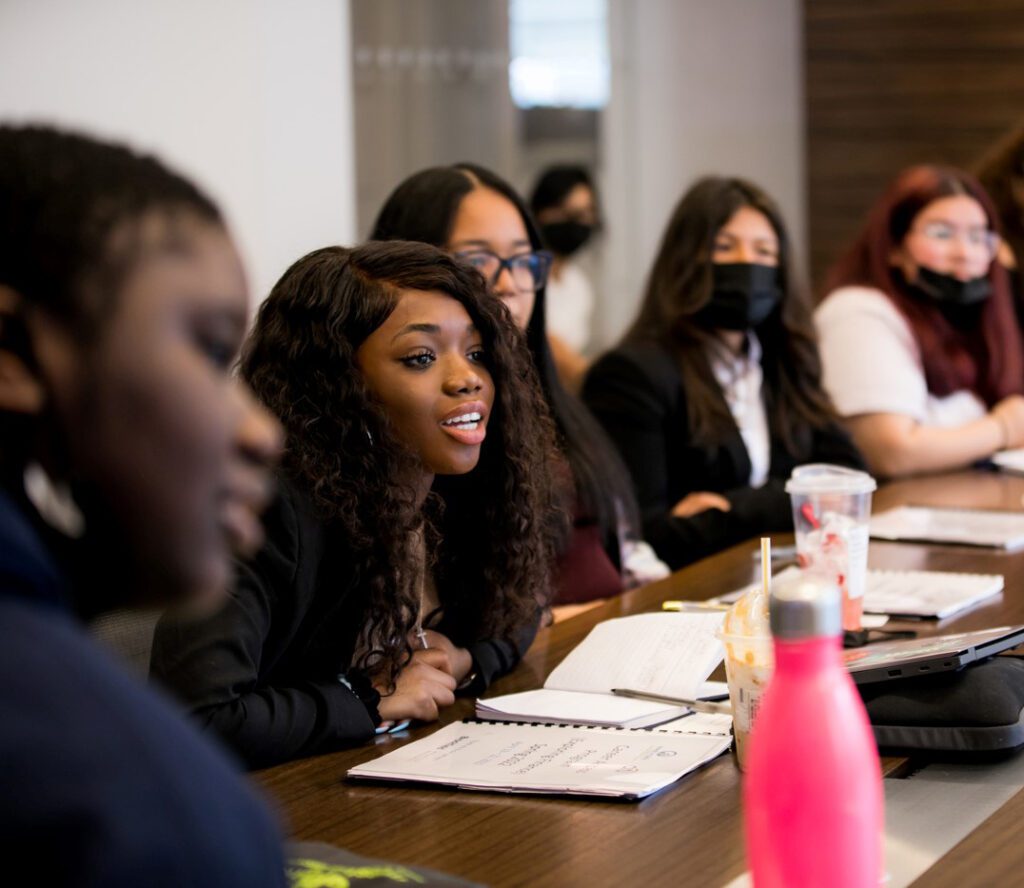 March 2014
The Economic Importance of Financial Literacy: Theory and Evidence
This paper reviews empirical evidence that "low levels of financial knowledge are pervasive" domestically and internationally, discusses research linking financial literacy with several economic behaviors, reviews the costs of financial ignorance, and assesses the effects of intervention programs, many of which work well at enhancing financial literacy.
Authors: Annamaria Lusardi, Olivia S. Mitchell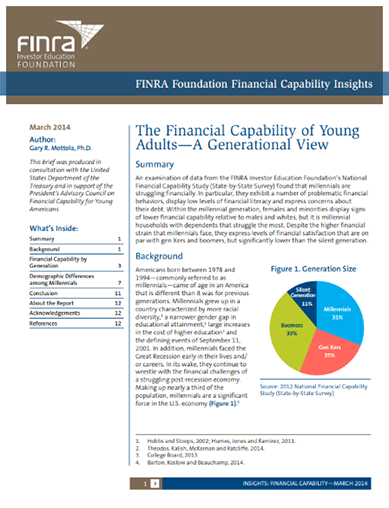 March 2014
The Financial Capability of Young Adults
In an examination of data from the FINRA Investor Education Foundation's National Financial Capability Study, Mottola found that "millennials are struggling financially," as they faced the Great Recession with relatively low levels of financial literacy.
Author: Gary R. Mottola, Ph.D.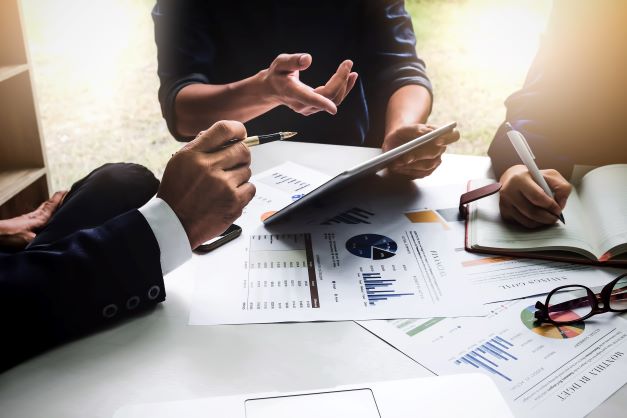 Contact our Program Team to learn more about sponsoring or collaborating on research with CEE.