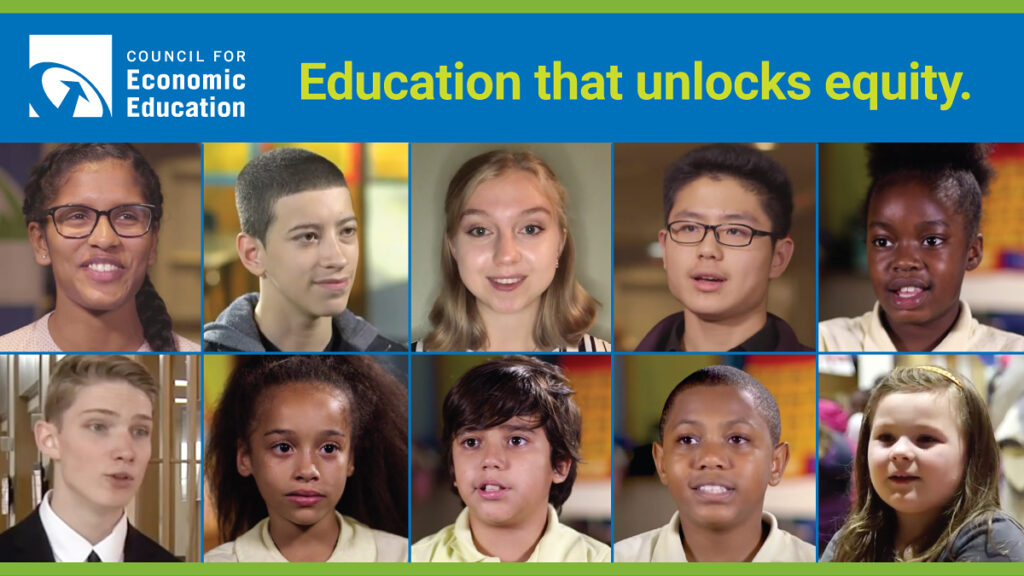 We are grateful to you, our friends, funders, and supporters, longstanding and new, who, while facing your own challenges, are standing by us as we continue with what is the heart of our mission―supporting our nation's teachers and children.
Together, we can make a difference!
PLEASE DONATE TODAY!
Contributions to the Council for Economic Education are tax-deductible to the fullest extent allowed by law. The Council for Economic Education is a 501(c)3 corporation; the Federal Tax ID is 13-1623848.
To make a gift of appreciated stock or electronic wire transfer, please contact Tarnisha Smart at tsmart@councilforeconed.org.
To make a gift by check, please make check payable to the Council for Economic Education and mail to:
Council for Economic Education
P.O. Box 149
Stonington, CT 06378