Nebraska High School Team Wins National Personal Finance Challenge
Council for Economic Education Competition Showcases Mastery of Essential Life Skills
NEW YORK (June 4, 2021): Students from Millard North High School in Omaha, Neb., earned the top title in this year's National Personal Finance Challenge (NPFC) for showcasing their understanding of an essential life skill: how to manage money, whether you have a lot of it or not much at all.
Nearly 10,000 students from more than 350 schools competed across the United States in the NPFC this spring. Students from the Applications & Research Laboratory school in Ellicott City, Md., ranked as first runner-up, with teams from Bellarmine College Preparatory in San Jose, Calif., and Germantown High School of Madison, Miss., rounding out the top four finalists from the 24 semifinals teams.
The competition showcases students' ability to use their knowledge to assess a family's financial situation and present a thoughtful plan including earning, spending, saving, using credit and investing.
Organized by the Council for Economic Education (CEE) with help from the Nebraska Council on Economic Education, it was held entirely online due to COVID-19. The NPFC is sponsored by Voya Financial.
Subheading Example
"Congratulations to the students and teachers from Millard North, Applications & Research, Bellarmine and Germantown and to every student who studied personal finance during this COVID-affected school year," said Nan J. Morrison, CEE president and chief executive officer. "We see in all the teams who competed that managing your money smartly is not something young people just know – it's something they need to learn."
"In states with personal finance requirements, students exhibit more informed behavior around college financing."
In 21 states, students are required to take a course in personal finance, according to CEE's biennial Survey of the States. In other states, personal finance skills that many used to take for granted – creating budgets, understanding interest, credit and goal-setting – may not even be on the agenda.
"Our research indicates that in states with personal finance requirements, students exhibit more informed behavior around college financing, and that's particularly true for those from economically challenged families," Morrison said. "In states without requirements, there is a 16-point gap in access to financial education between kids from lower-income versus wealthier families."
"These high school students are facing financial independence in just a few short years," said Heather Lavallee, CEO of Wealth Solutions, Voya Financial. "The National Personal Finance Challenge is equipping stellar teams from around the country with smart decision-making skills to navigate that milestone and forge a path to financial security."
---
About the Council for Economic Education
The Council for Economic Education's (CEE's) mission is to equip K–12 students with the tools and knowledge of personal finance and economics so that they can make better decisions for themselves, their families, and their communities, and learn to successfully navigate in our ever-changing economy. We carry out our mission in three ways.  We advocate to require financial and economic education in every state. We provide training, tools and resources – online and live through over 180 affiliates nationwide – to more than 40,000 teachers annually who in turn bring the highest quality economics and personal finance instruction to over 4 million students. We deepen knowledge and introduce high school students to critical career capabilities through our national competitions and Invest in Girls program.
Media contact:
Read More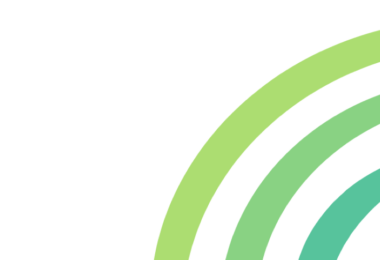 Challenge Participation Climbs, Spotlighting the Value of Economic Education New York, N.Y. (May 25, 2021) – For the third consecutive year, Mount Hebron High School from Ellicott City, Md., outscored…