Professional Development, Workshops and Resources
The mission of the National Center for Economic and Financial Education is to advance the growth, service, and recognition of K-12 educators in the New York metropolitan area as they develop economic and personal finance education.
The National Center offers FREE in-person and online workshops led by educators. Workshops demonstrate how to integrate economics and personal finance into math, science, and social studies classes as well as the elementary curriculum. Workshop attendees will:
Receive hands-on active learning resources
Customizable programs for schools and districts
Exchange successful tips and techniques with their peers
Receive free publications, lessons and other resources
Earn Continuing Teacher and Leader Education credit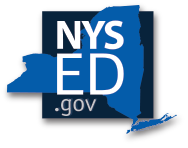 The Council for Economic Education is an approved Sponsor of Continuing Teacher and Leader Education (CTLE) in New York State.
Starting in January 2018 we will no longer provide copies of materials at workshops. All materials will be sent in PDF files via email. You will need to print out the materials and bring them to the workshop.
All evaluations and certificates will be sent via email after the workshop. You will have to complete and submit the evaluation in order to receive your certificate of completion for CTLE.
Workshops Schedule
If you have any questions about the below workshops, please contact: Ruben Rivera, Director, Professional Development, rrivera@councilforeconed.org.
Meals are provided at every workshop.
UPCOMING WORKSHOPS – REGISTER TODAY!
---
Winter 2020 Economics Bootcamp
This is a 2-day, all-day workshop for teachers new to, or wanting a refresher on, topical economics. Using CEE publications and other materials, we will cover concepts and lesson plans related to microeconomics, macroeconomics, and personal finance. Refreshments will be served.
Date: January 15-16, 2020
Location: The Hispanic Federation, 55 Exchange Pl., New York, NY 10005
Time: 8:30 AM – 3:30 PM EST
Registration price: Free

All participants will receive the most recent publication of High School Economics- 3rd Edition Teaching Edition as found here as well as 3-5 assorted infographic and thematic posters.
---

Microeconomics: Supply and demand, elasticities, consumer choice, price ceilings and floors, production decisions and economic profit, market structures, labor markets and labor relations.
Macroeconomics: GCP, circular flow, unemployment, inflation; Federal Reserve System; monetary policy, fiscal policy, exchange rates, benefits of Trade:
Personal Finance: banking, compound interest, budgeting, careers, income and salary; credit, consumer debt and mortgages; investments: stocks, bonds, real estate; insurance, taxes.
---
For more information about the National Center for Economic and Financial Education's activities, please call 212-827-3602 or email us at .