The CEE National Center for Economic and Financial Education
Mission: To develop a cadre of K-12 teachers who have the knowledge, skills, and confidence to teach economics and personal finance to students using best-in-class pedagogies.
Designed for: Teachers, coaches, and administrators of K-12, early childhood, math, social studies, US History, Global History, Economics and AP Economics.
The Council for Economic Education offers FREE in-person and online workshops led by highly qualified educators. Workshops demonstrate how to integrate economics and personal finance into math, science, and social studies classes as well as the elementary curriculum. More than ever, we include training on different EdTech tools to support asynchronous and synchronous learning Workshop attendees:
Receive CTLE and CEU's for every hour of P.D. they attend
Obtain classroom ready resources such as PowerPoint, handouts, resources, and more
Explore different EdTech tools
Receive information about upcoming competitions, events, scholarships, student opportunities, and more
Participate in discussions and share best teaching practices
Get access to over 400+ lessons from EconEdLink
Join our 10,000+ teacher network
Currently CEE offers virtual classes Mon-Thurs throughout the school year.

New York Council
CEE also serves its local community of educators in the tri-state area with courses that are tailored to New York State requirements. All courses are fully online for winter/spring 2021 with a goal of resuming select in-person workshops for the 2021-2022 school year. The Council for Economic Education is an approved Sponsor of Continuing Teacher and Leader Education (CTLE) in New York State.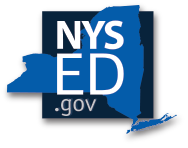 Collections
Several times a year, CEE offers series of webinars on a focused topic. In 2021, we have collections for:
Teaching Fiscal Policy during the Covid Era
Black History Month
Women's History Month
Prepare for the National Personal Finance Challenge: The Six National Standards for Financial Literacy
Prepare for the National Economics Challenge: 2-Day Winter Boot Camp – Macro and Microeconomics
Fundamentals of A.P. Economics
EdTech Webinar Series
Want to learn more about CEE Professional Development? Contact Dr. Ruben Rivera, Director, Professional Development, rrivera@councilforeconed.org.