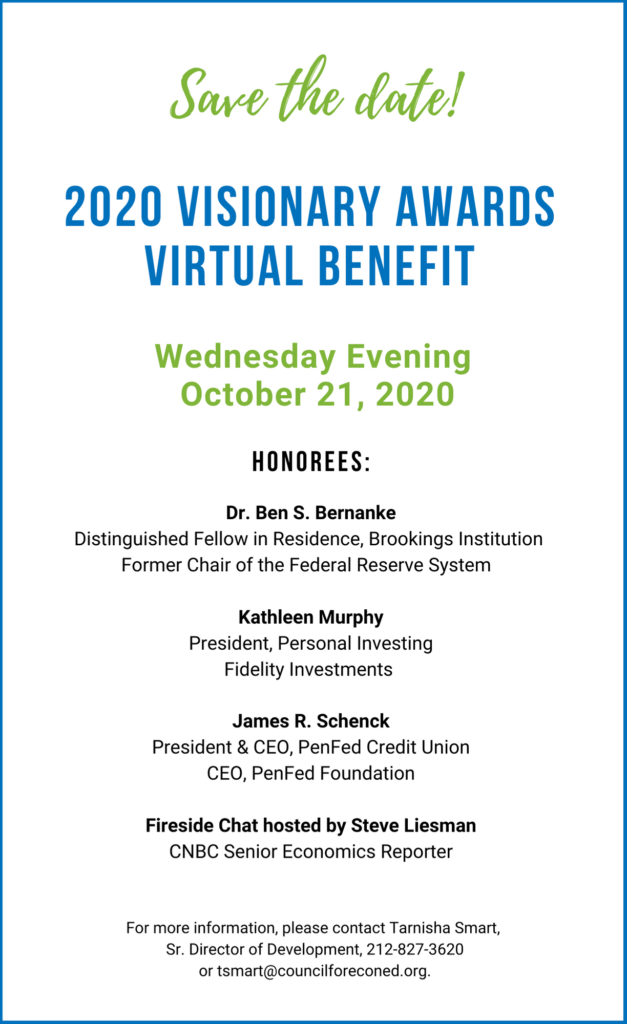 The Visionary Awards Benefit, our signature fundraising event, recognizes leaders who promote financial literacy and economic education to promote a better-informed society. We will also present the Alfred P. Sloan Foundation Teaching Champion Awards to three high school teachers who effectively deliver economics content, in and out of their classrooms, to make a positive difference in their students' lives.
Please join us as we celebrate these outstanding individuals.
To learn more about the Visionary Awards and/or sponsorship opportunities, please contact Tarnisha Smart, Sr. Director of Development: tsmart@councilforeconed.org.