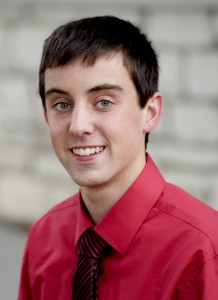 By Christian Ackmann, Economics concentrator at Brown University; Winner of the 2012 National Personal Finance Challenge.
You would be surprised to know the number of college students who don't know how build their credit history, view their account balances, or even write a check.  College is usually the first time that students acquire independence, yet some students remain dependent on their parents' financial support and advice.  Proper financial education in high school is necessary to gain financial independence in college.  During my first year of college, I have seen many financial mistakes made by my fellow students.  Here are some of the things I believe every college student should know about personal finance to make intelligent financial decisions.
1.  Credit
When I asked my fellow classmates which financial topics they wished they knew more about, the unanimous answer was credit.  For many college students, credit cards are a thing of mystery.  They are magical pieces of plastic that somehow pay for pizza and gasoline using money from their parents.  The first step to establishing a solid credit history is understanding how credit works.  Once students understand the importance of credit, it can be very helpful to have a credit card in the student's name (not the parent's name) to encourage responsibility.  Paying the credit card bill in full each month is an easy way to build a good credit history, not to mention the perks that many cards offer, such as cash back or air miles (which are especially applicable to college students living away from home).
2.  Savings and Checking Accounts
Many students open savings accounts and checking accounts in high school, but some college students have yet to open an account at a bank or credit union.  I know one student who clearly understood the importance of building a credit history, so he applied for a student credit card.  He was rejected simply because he did not have a savings account, even though he had a steady source of income from his part-time job. Managing a savings or checking account is a valuable learning experience, so it is better to start earlier rather than later.
3.  Taxes
It's that time of year again, but I don't know any students who personally filed their own taxes.  When I asked my acquaintances why they didn't file, I received answers such as "My parents told me I didn't need to file" or "My parents' accountant did that for me!"  Students will not always be tax exempt or have the privilege of someone else doing their taxes for them.  They will inevitably have to file on their own.  With the ease of free online e-filing, there is no excuse for students to not learn how to file their own taxes.
4.  Currency Exchange
With the amount of travel and studying abroad done by many college students, currency exchange is a fairly common necessity.  I recently traveled to Ireland with the Brown University Orchestra, and some students needed to find an ATM almost every day to withdraw more euros.  They completely ignored the (rather outrageous) fees they faced each time they withdrew money.  Had they known there are banks that offer free currency exchange, they could have avoided these fees entirely and not have been so reliant on finding an ATM in a foreign country.
5.  Online Banking and the Old-Fashioned Way
In the digital age, there is no excuse for low balances or overdrawn accounts.  One of my friends spent over $500 on food in one semester, only to discover his mistake when he checked his account balance months later.  If he would have known how to check his balance online, he could have intelligently reduced his expenditures.  However, it is equally important to know how to bank the old-fashioned way.  College students need to know how to write and endorse checks, fill out deposit slips, and complete other basic financial paperwork.  Even if one deposits a check using a smartphone, it is still necessary to endorse the check.  College students will benefit if they are competent with both digital and more tangible methods of banking.
6.  Avoiding Impulse Purchases
It can be easy to fall into the trap of impulse buying with the new-found freedom of college life.  I have witnessed impulse buying with big ticket items as well as smaller purchases, which add up over time.  If students realize they are not spending Monopoly money, they will hopefully be more conservative in their decisions.  I'm not necessarily advocating for college students to make detailed budgets of their annual pizza consumption, but it is very valuable to take the time to think through every purchase.
7.  Financial Aid
Some students are familiar with the FAFSA by the time they enter their freshman year at college, but this is not always the case.  Students are often unaware of the many options for financial aid or simply rely on their parents to fill out the appropriate forms.  Proper knowledge of financial aid applications such as the FAFSA and CSS Profile can save thousands of dollars over the course of a four-year degree.
As a freshman in college, I am very thankful for the financial literacy I gained through my high school personal finance education.  Basic training in personal finance will allow students to avoid these common mistakes and become more financially independent in college and throughout life.