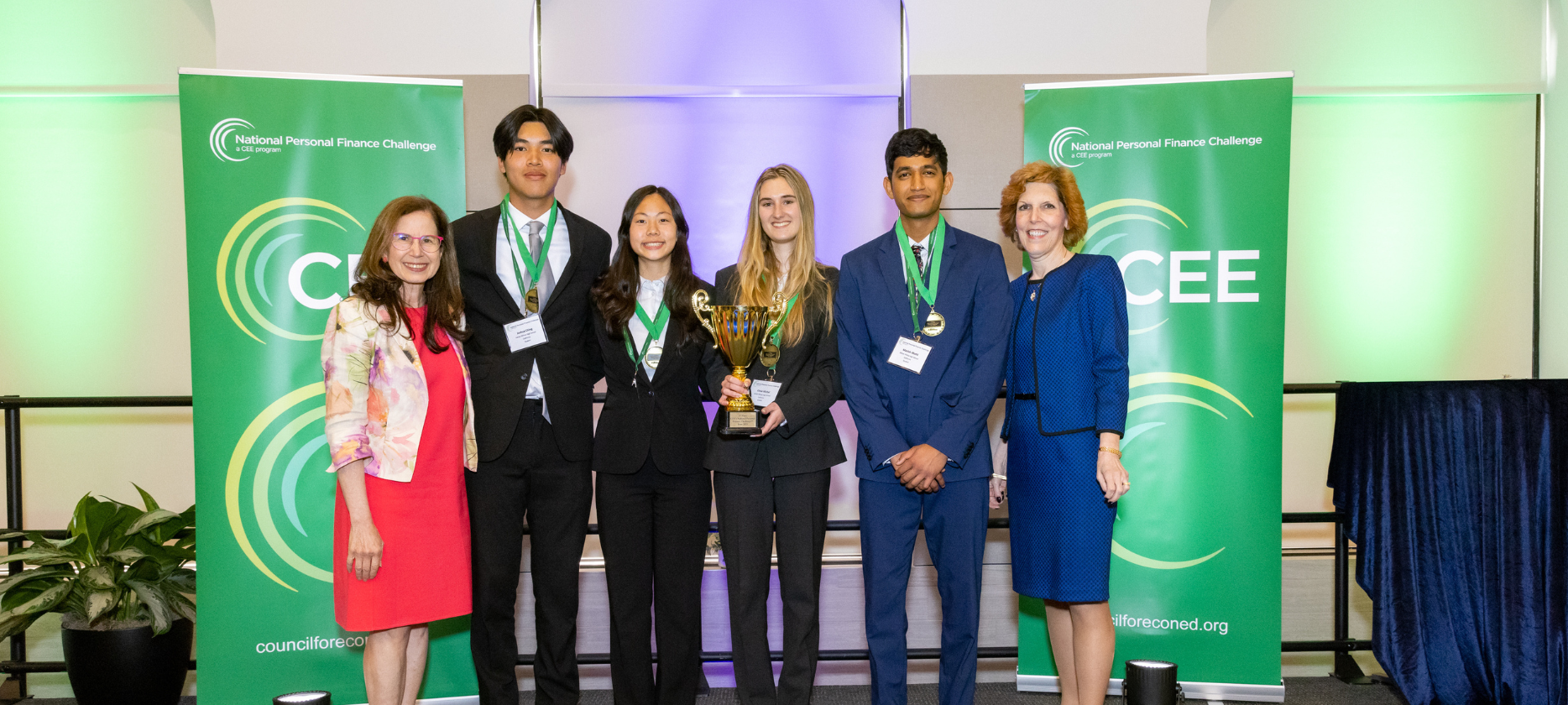 National Personal Finance Challenge Winners 2023 
The results are in and students From California, Alabama, Arkansas and Kansas have been named top in the U.S.A. in CEE's National Personal Finance Challenge!
The National Personal Finance Challenge (NPFC) is a nationwide competition that offers high school students the opportunity to build and demonstrate their knowledge in the concepts of earning income, spending, saving, investing, managing credit, and managing risk.
In the first round, competitors complete a 30-question, online rapid-fire exam. In regional and national finals, students use what they have learned from the six areas of knowledge to create a financial plan for a fictitious family scenario. This year, the students wowed us with their ability to advise the Wallace family in this year's case study on important real-life personal finance matters such as calculating a retirement age, budgeting for a mortgage, car payments, education, and caring for elderly parents. We invite you to watch the recording of the presentations on the CEE YouTube channel.
"Understanding the basics of personal finance unlocks a wealth of opportunities for life," said Nan. J. Morrison, CEE president and chief executive officer. "We congratulate this year's NPFC championship teams and all the students, teachers and CEE affiliates who bring these essential skills to life in competitions and in classrooms."
The National Personal Finance Challenge is supported by Voya Financial, as part of its mission to make secure financial futures possible — one person, one family, one institution at a time. Together with Voya Foundation, Voya works to support programming around the country that prepares students for the workforce of the future and to manage their future income through life to a secure retirement.

Winning schools, team members and teachers in the 2023 NPFC national finals are: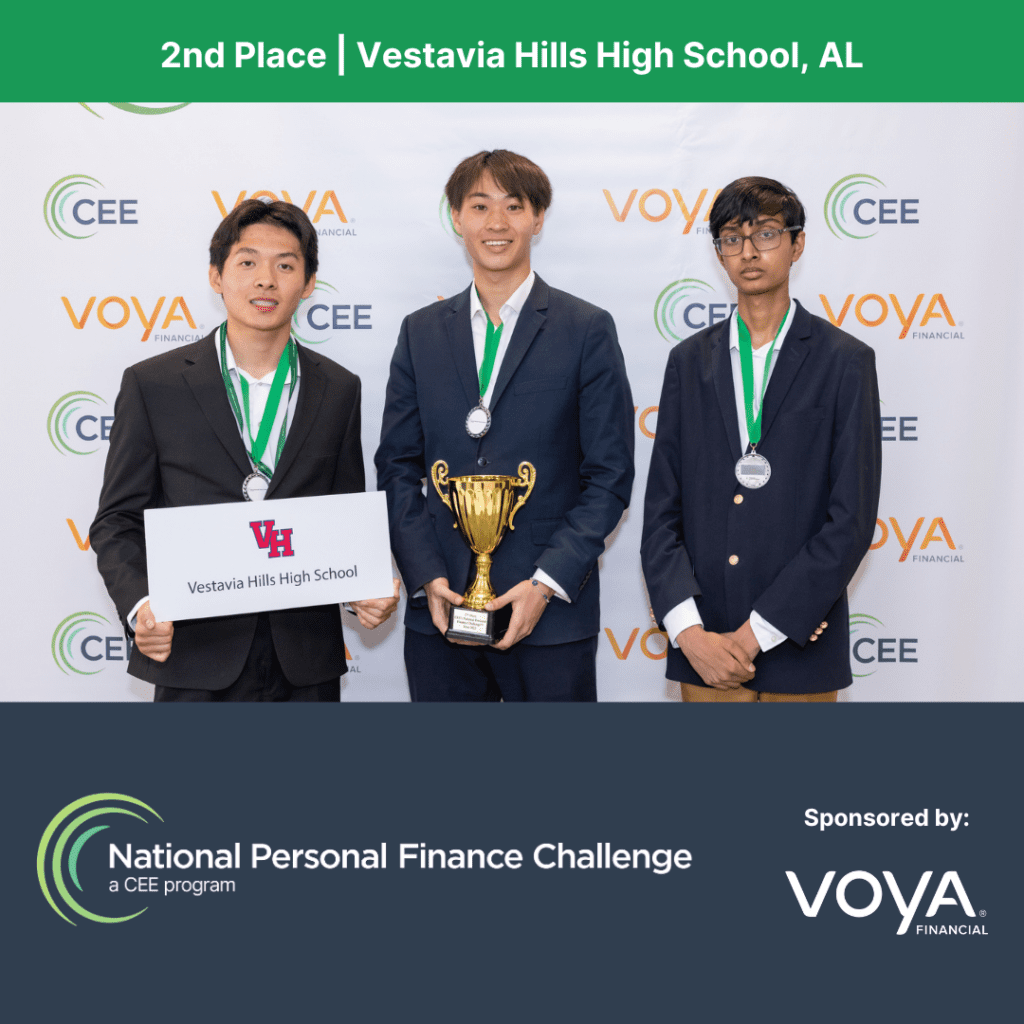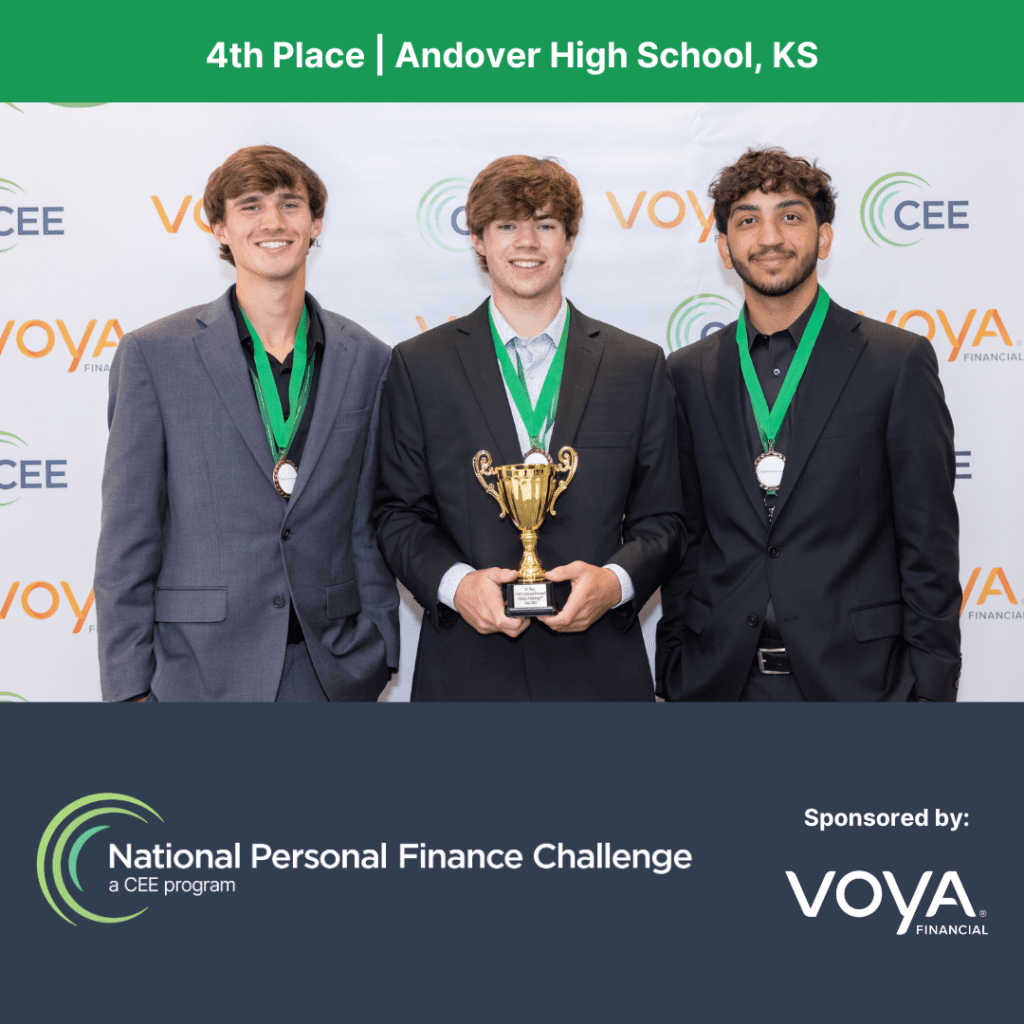 Congratulations!!


About the Council for Economic Education

The Council for Economic Education's (CEE's) mission is to equip K–12 students with the tools and knowledge of personal finance and economics so that they can make better decisions for themselves, their families, and their communities, and learn to successfully navigate in our ever-changing economy. We carry out our mission in three ways. We advocate to require financial and economic education in every state. We provide training, tools and resources – online and live through over 180 affiliates nationwide – to more than 40,000 teachers annually who in turn bring the highest quality economics and personal finance instruction to over 4 million students. We deepen knowledge and introduce high school students to critical career capabilities through our national competitions and Invest in Girls program. Learn more at CouncilForEconEd.org and on Twitter, Facebook and LinkedIn.

About Voya Financial®

Voya Financial, Inc. (NYSE: VOYA), is a leading health, wealth and investment company with 7,200 employees who are focused on achieving Voya's aspirational vision: Clearing your path to financial confidence and a more fulfilling life. Through products, solutions and technologies, Voya helps its 14.7 million individual, workplace and institutional clients become well planned, well invested and well protected. Benefitfocus, a Voya company, extends the reach of Voya's workplace benefits and savings offerings by providing benefits administration capabilities to 16.5 million individual subscription employees across employer and health plan clients. Certified as a "Great Place to Work" by the Great Place to Work® Institute, Voya is purpose-driven and equally committed to conducting business in a way that is socially, environmentally, economically and ethically responsible. Voya has earned recognition as: one of the World's Most Ethical Companies® by the Ethisphere Institute; a member of the Bloomberg Gender-Equality Index; and a "Best Place to Work for Disability Inclusion" on the Disability Equality Index. For more information, visit voya.com. Follow Voya Financial on Facebook, Instagram, LinkedIn and Twitter.


For more information and school team photos, email press@councilforeconed.org

Read More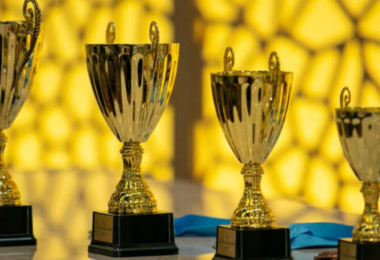 Congratulations to the finalists for the 2023 National Personal Finance Challenge! The National Personal Finance Challenge (NPFC) is a nationwide competition that offers high school students the opportunity to build…
CEE is delighted to share that the American Fair Credit Council (AFCC) and their member companies have contributed $75,000 to CEE to help us in our…
This year, more than 6,500 high school students across America entered the National Economics Challenge (NEC) to showcase their mastery of economic knowledge and the world economy. Top teams brought…