The National Personal Finance Challenge (NPFC) is a nationwide competition that provides high school students the opportunity to build and demonstrate their knowledge of money management. Teams showcase their expertise in the concepts of earning income, buying goods and services, saving, using credit, investing, and protecting.
This fun and motivating team experience begins with competitions at the state level. The winning team from each state moves on to the National Semi-Finals from which the top-scoring teams advance to compete for the National Title. For spring 2021, Semi-Finals and Finals competitions will be held entirely online.
HOW IT WORKS
Teachers register teams of three-to-four high school students. State-level competitions are run by the Council for Economic Education affiliates that organize them. For information on your local/state competition, contact your state coordinator, who can be found through the registration page.
National Semi-Finals will be scheduled by region to be held on one day between May 6-May 26. This round asks teams to answer online multiple-choice questions.
National Finals will ask students to create a financial plan for a detailed fictitious family scenario (case study). Students will present to and answer questions from an expert panel of judges comprised of economists and financial professionals. This round will be held June 3rd.
AWARDS
Top-performing teams at the National Personal Finance Challenge will receive a trophy, banner, and cash prizes for each student member corresponding to their team's rank in the National Finals:
1st place: $2,000
2nd place: $1,000
3rd place: $500
4th place: $250
Teachers, an abundance of suggested study materials are available so you can be confident that your students are prepared and ready to compete.
You can register today! Find your local personal finance competition and learn how to form teams here: https://financechallenge.unl.edu/

Students, share this link with potential teacher/coaches and teammates! Tell your teacher registration is open!
---
See the results of the 2019 National Personal Finance Challenge, plus photos and video, here!
This program is brought to you by:

Co-hosted by:
Sponsored by: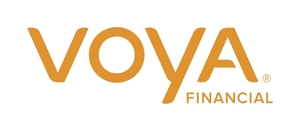 ---
State level competitions vary from state to state. Not all states have both middle and high school divisions. Please contact your state coordinator to learn more about your state's competition.