ALFRED P. SLOAN FOUNDATION TEACHING CHAMPIONS
The Council for Economic Education recognizes excellence in economic education by honoring three (3) outstanding educators from the New York Metropolitan area with the Alfred P. Sloan Foundation Teaching Champion Award.
This award promotes economic education at the high school level by recognizing and honoring teachers who effectively deliver this important content in and out of their classrooms and achieve results. We seek applicants who instill in students an understanding of economics and the tools to make informed and responsible decisions that they will carry with them as they grow into successful and productive adults.
Deadline: Submit your application by April 19, 2021 to be eligible for Alfred P. Sloan Teaching Champion Award.
Awardees will receive:
A cash award of $5,000.
A cash award of $2,500 for their school to support economic education.
Complimentary registration to attend CEE's 60th Annual Financial Literacy and Economic Education Conference, offered online September 29-October 1, 2021
Recognition at our Visionary Awards Virtual Benefit on Wednesday, June 9, 2021.

Materials to submit:
• Answers to all online application questions
• Two lessons
• Two letters of recommendation
• Resume
ELIGIBILITY:
• Applicants must teach in one of the

Twelve New York State counties (New York, Kings, Bronx, Richmond, Queens, Nassau, Suffolk, Westchester, Putnam, Rockland, Orange and Dutchess)
Eight New Jersey counties (Bergen, Passaic, Essex, Hudson, Middlesex, Union, Morris, Monmouth), or the
Two Connecticut counties (Fairfield and New Haven)

This award is open to high school teachers of all subjects, not just teachers of economics. Applicants must demonstrate how they integrate economics into their teaching
Teachers will not have had to participate in previous CEE training to be eligible.
All certified teachers in grades 9-12 from public, private or parochial schools may enter, and you must have taught full time in the classroom during the 2020-2021 school year. Substitute and part-time teachers are not eligible.
Applicants must plan to teach full-time during the 2021-2022 school year.
For more information, including selection criteria and entry requirements, and to enter, please complete the online form.
2020 AWARD WINNERS
Joel Kirkhart
12th grade Economics, Government and AP Psychology
Queens High School for Language Studies
New York, NY
Joel Kirkhart has taught in New York City schools for 12 years, though his route to a career in education was circuitous. As an undergraduate at Carleton College, he developed a deep interest in Chinese culture and history, leading him to live and work in China for nearly 10 years. He returned to the U.S. with the specific goal of becoming a high school teacher. In teaching an economics course for his master's degree at Columbia Teachers College, he learned the power of financial literacy education. That experience inspired him to create a dynamic economics curriculum in his first school, lead a teacher team to develop personal finance units at his second school, and develop a remote learning economics curriculum focused on financial literacy at his fantastic current school.    
"Today all young people need to receive explicit financial literacy education so they can understand, make informed decisions about and ultimately overcome the daunting challenges facing their generation including rising college costs, the profound uncertainty of the current economic crisis, and persistent patterns of economic inequity and injustice."
Rachel Kessous
11th Grade Math Teacher and Math Department Chair
Urban Assembly School for Law and Justice
Brooklyn, NY
In addition to being an educator, Rachel Kessous is an artist, storyteller, planner, and dreamer. Her teaching is rooted at the intersection of social justice, financial literacy, and the real-world application of mathematics. She motivates her students to care about mathematics by showing how much math is a part of their everyday lives, and how knowledge of economics and financial literacy is necessary to achieve their dreams. Inside the classroom, she loves to engage her students in heated discussions on topics ranging from wealth distribution and inequality to how to survive NYC rent on a shoestring budget.
Rachel earned her B.A. in Fine Arts from Brandeis University and her M.S. in Teaching Mathematics from Pace University. It was during her time as a member of AmeriCorps*NCCC, that she discovered her passion for teaching and joined the NYC Teaching Fellows. Rachel has taught in the New York City public school system for over 17 years and is the Chair of the Math Department at her school.
"We are at a pivotal moment in our country and people in every part of society, especially in the world of economics, are reevaluating the institutions that have been in place for so long. To ensure that our students have a seat at the table, we must use math education as a place for teaching economics, so that our students can both navigate financial success and work to build a more equitable system."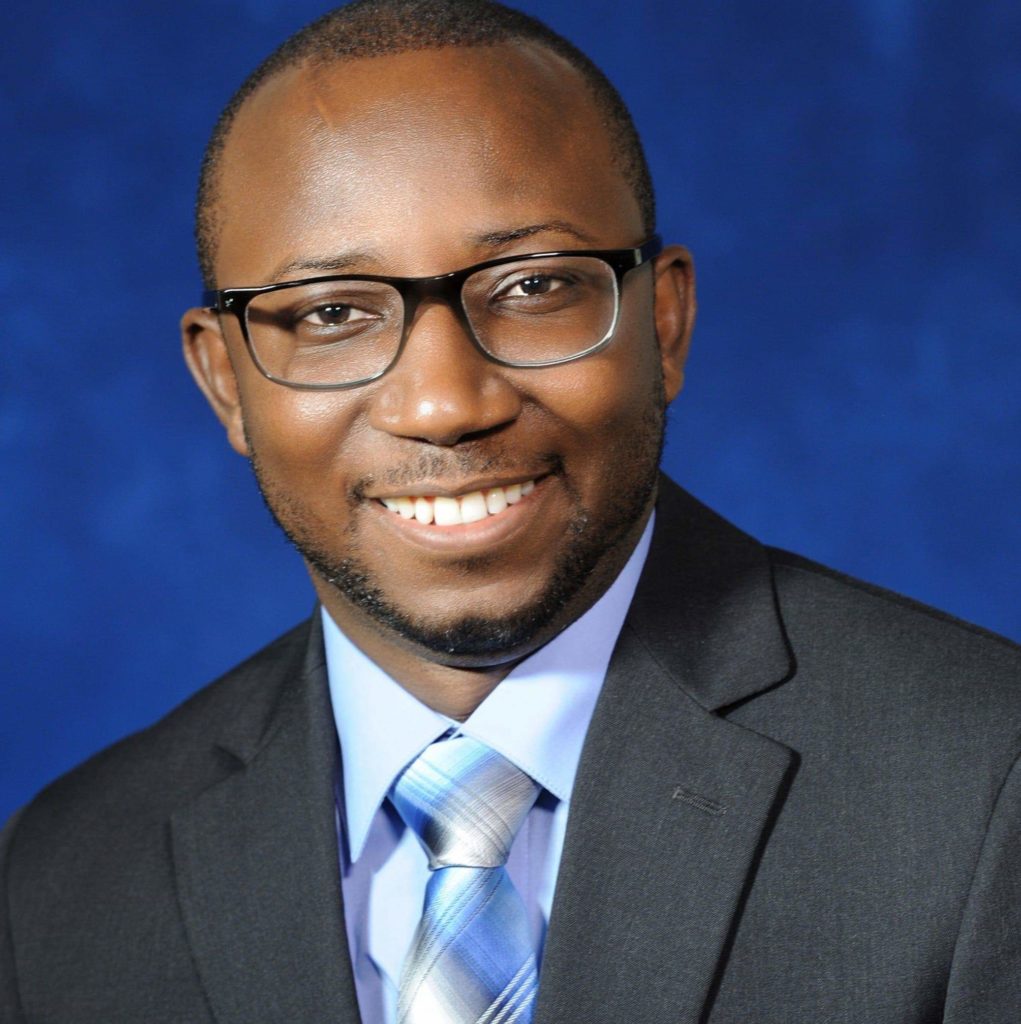 Alhassan Susso
12th Grade Government and Economics
International Community High School
Bronx, NY
Alhassan Susso is a world-renowned educator, author and speaker who has devoted his career to transforming the lives of young people facing difficulties. He is the author of a motivational memoir, The Light of Darkness: The Story of the Griots' Son, which traces his journey to America as a nearly blind teenager and his trials and triumphs becoming American, while maintaining his deep African roots. 
Alhassan is the Founder and Director of the Inspiring Teens' Future program at the International Community High School. This program has helped raise his school's graduation rate from 31% to 84.9 in 6 years. Alhassan is the 2019 New York State Teacher of the Year and the 2020 Horace Mann Educator of the Year.
He currently teaches Government, Economics and Personal Development at the International Community High School in the South Bronx, New York.
I teach in the poorest congressional district in the United States, but my students succeed in their post-secondary life due to their mastery of life and finance. What excites me is observing my students open-up their first bank account who now own thriving businesses and teaching financial literacy to their college friends. When students are financially literate, their lives will not only transform, but their families' narrative will change forever.
To meet more of our past winners, please visit our Teaching Awardees page on YouTube.