John Morton Excellence in the Teaching of Economics Awards
Each year the Council for Economic Education (CEE) recognizes three national educators with the John Morton Excellence in the Teaching of Economics Awards.
This award promotes excellence in economic education at the K-12 level by honoring inspirational teachers whose innovative teaching concepts improve and stimulate economic understanding in and out of their classrooms and achieve results.
The awards program is open to K-12 teachers of any subjects (not just economics!). Any eligible teacher may use a self-nomination process or one may be nominated by other teachers, department chairs, principals, superintendents and CEE state affiliates.
One award will be given for each of the following categories:
Elementary School (Grades K-4)
Middle/Junior High School (Grades 5-8)
High School (Grades 9-12)
AWARDEES WILL RECEIVE:
A cash award of $1,000.
Covered expenses related to Transportation, Hotel Accommodations and Conference Registration to attend the 57th Annual Financial Literacy and Economic Education Conference in Atlanta, Georgia, October 5-6, 2018.
Recognition at the CEE's annual conference Teacher Awards luncheon on October 5, 2018.
Recognition on CEE website, digital assets, communications and in CEE's EconEdLink November newsletter.
The opportunity to share best practices with their teaching colleagues by co-facilitating a session at the CEE annual conference in Atlanta, Georgia.
DEADLINE:
The entries must be submitted electronically by Friday, June 29, 2018.
Apply for the 2018 John Morton Excellence in the Teaching of Economics Awards >>>
Awardees will be notified by August 3, 2018. Following awardee notification, their schools will be notified, names and pictures will appear on CEE websites and press releases will be sent out to the media.
ELIGIBILITY:
This award is open to current K-12 teachers from public, private or parochial schools. Past winning teachers are not eligible to apply.
Applicants must:
Demonstrate how they integrate economics into their teaching.
Have taught in the classroom during the 2017-2018 school year.
Include a sample lesson that has been used in the teacher's class within the last three years.
Be a member of EconEdLink, CEE's free online site. You can register here: https://www.econedlink.org/register
Submit a written request to the CEE for permission to use the materials for publication and/or other professional or commercial purposes. All entries and accompanying materials become the property of the Council for Economic Education and may be disseminated to educators throughout the country.
For more information, including selection criteria and entry requirements, and to enter, please complete the online form.
Apply for the 2018 John Morton Excellence in the Teaching of Economics Awards >>>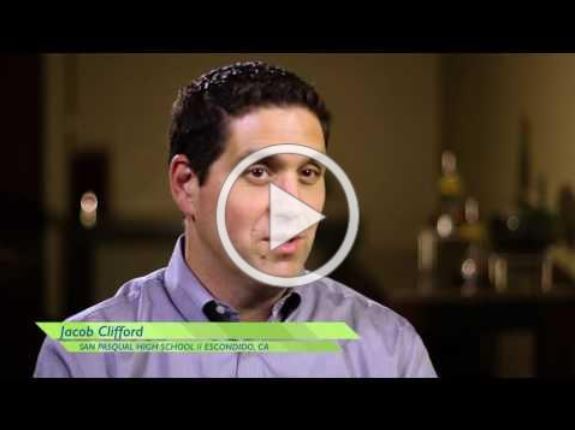 2016 John Morton Award Winners
More from the CEE