Do you love economics? Do you have a unique or exemplary approach to incorporating economics into your classroom instruction? Or do you know someone who does? The Council for Economic Education's (CEE) John Morton Excellence in the Teaching of Economics Award is the only national award recognizing these teachers!
The John Morton Excellence in the Teaching of Economics Award honors teachers of any subject who use exemplary teaching techniques that improve their students' economic understanding, in and out of the classroom. Annually an award of $1,000 is given to one teacher in each of the following categories:
Elementary school (grades K-4)
Middle/junior high school (grades 5-8)
High school (grades (9-12)
Aside from applying directly, teachers can be nominated by a teaching colleague, department chair, principal, superintendent, or CEE state affiliate (state council or university-based center for economic education). Applications for 2021 awards will be accepted March 1 through June 30, 2021
Each awardee will receive:
A cash award of $1,000
An opportunity to co-facilitate a session at the 60th Annual Financial Literacy & Economic Education Conference in October 2021.
An opportunity to have their lessons highlighted on CEE's EconEdLink
Recognition on CEE website and in CEE's EconEdLink November newsletter
A plaque certifying the award
---
2020 AWARD WINNERS
Charles Kastens
Mission Viejo Elementary School ,
Aurora, CO
Grades K-5
Due to his own financial struggles growing up, Charles is passionate about economics and Personal Financial Literacy. For the past decade, Charles has been engaged in this work at the school, district, state, and regional levels. Highlights include being the K-5 PFL representative on the 2020 Colorado State Standards Revision Team (2017-2018), a member of the Kansas City Federal Reserve Denver Branch Academic Advisory Board (2014-2018), and mentor teacher for the MoneyWi$er PFL Teacher Workshops (2020).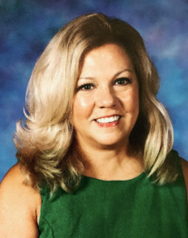 Linda O'Dwyer
Parker Junior High School,
Flossmoor, IL
Grades 7-8
Linda is a Social Studies educator who integrates economics into all of her classes. Her education philosophy is "learn by doing," so she incorporates a student-centered approach using simulations and project-based learning. Some examples include: C3 Tax Inquiry focusing on individual/corporate taxes and the national budget, a Shark Tank Simulation where students create a business plan, apply for patents/trademarks, and market their own business ventures, a career and budget simulation to allow students to practice adulting, including the Bean Game.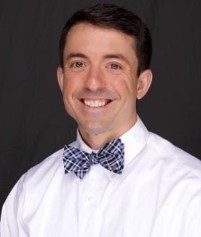 Joel Miller
South Forsyth High School,
Cummings, Georgia
Grades 9-12
Joel Miller teaches AP Microeconomics, AP Macroeconomics, college-prep Economics, and Personal Finance. He works regularly to advance economic and financial literacy in his school district and in the state of Georgia, partnering with the Georgia Council on Economic Instruction to develop curriculum and provide workshops. Joel started a personal finance elective course in his school district, leveraging his own study and work as a financial planner to enhance his instruction. His work and study experiences along with his students' curiosity fuel his passion for developing informed decision-makers and financially literate citizens.
---
Eligibility:
High-ranking applications not selected for an award in the current year will be carried forward and considered during the subsequent 2 award years. To be eligible for this award you must:

• Demonstrate experience teaching in a K-12 setting and integrating economics into your instruction.
• Have been a K-12 classroom teacher in a public, private or parochial school during the 2019-2020 school year.
• Be a member of EconEdLink, CEE's free online site. You can register here: https://www.econedlink.org/membership
---