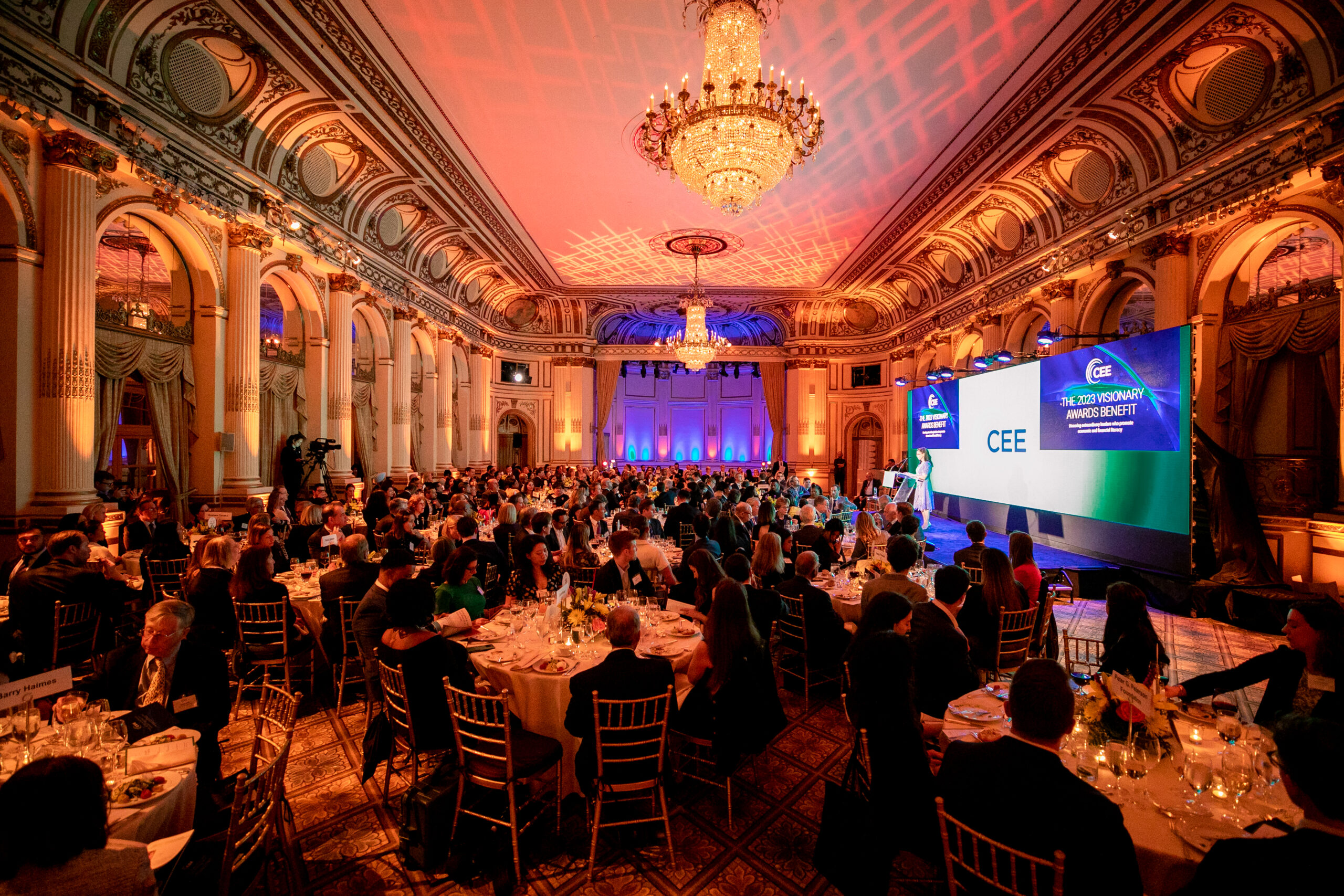 Visionary Awards Benefit 2023 
What a great night! The 2023 Visionary Awards, held at the Plaza Hotel in New York City, brought together educators, policymakers, and business leaders to celebrate and recognize outstanding contributions to personal finance and economic education.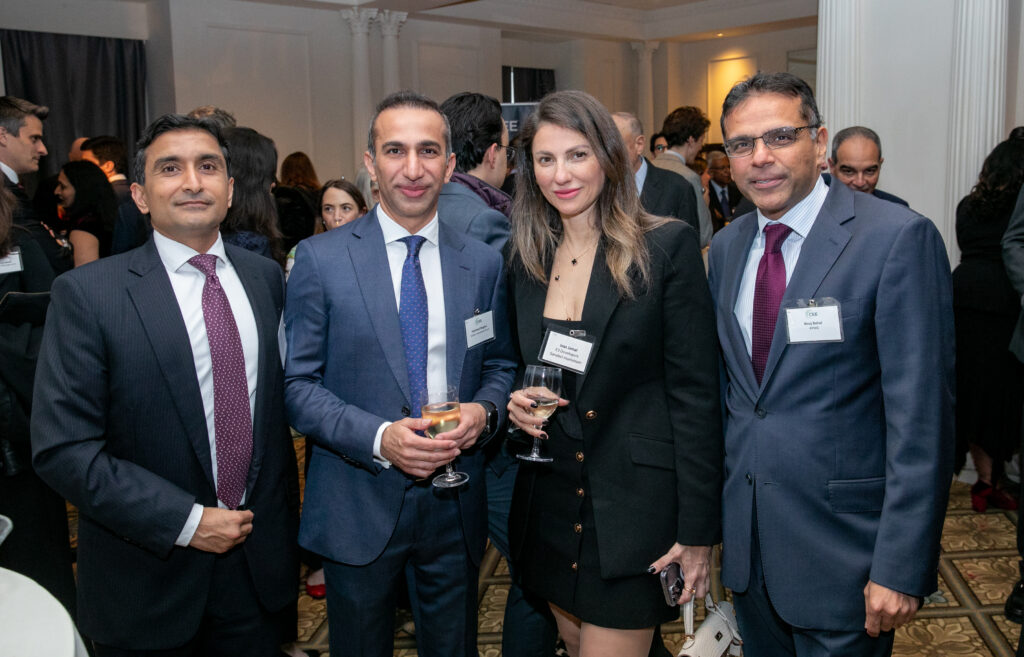 Guests connecting during the Visionary Awards cocktail reception.
The evening began with a cocktail reception, during which attendees had the opportunity to network and socialize. The room was abuzz with excitement as guests caught up with old friends and colleagues and made new connections. The reception was followed by a formal dinner, where attendees enjoyed a delicious meal and listened to inspiring speeches from students and teachers. An eight-year-old wowed the room with his thoughts on the economics of PlayStations and emcee Steve Liesman, CNBC Senior Economics Reporter, kept the room laughing with his economics quiz and personal finance puns.  
One of the highlights of the evening was the presentation of the Visionary Awards, which recognizes individuals who have made exceptional contributions to the advancement of personal finance and economic education. This year's honorees included Brandon Copeland, 10 Year NFL Veteran, Speaker, Educator and Advocate, Richard Fisher, Senior Advisor to Barclays and Former President of the Federal Reserve Bank of Dallas, Michelle Meyer, Chief Economist of U.S. Mastercard Economics Institute, and Hal Varian, Chief Economist at Google. The honorees participated in a fireside chat, moderated by CEE Board Chair Rebecca Patterson, where honorees shared their thoughts on how education and the U.S. economy are intertwined. This event raised over $500,000, which will help CEE ensure every student in America is taught essential financial and economic basics from kindergarten through high school.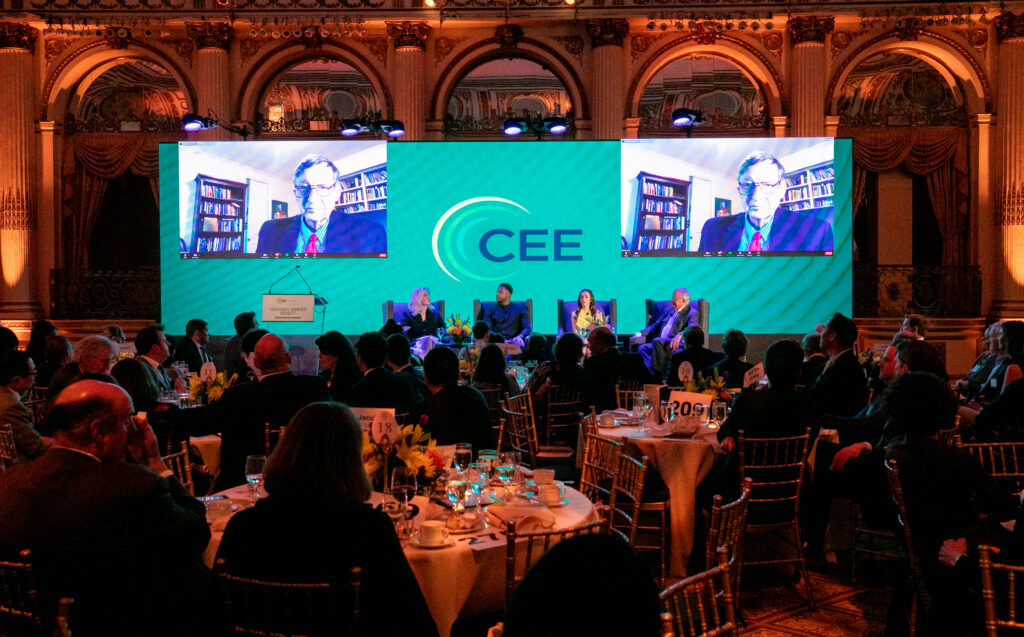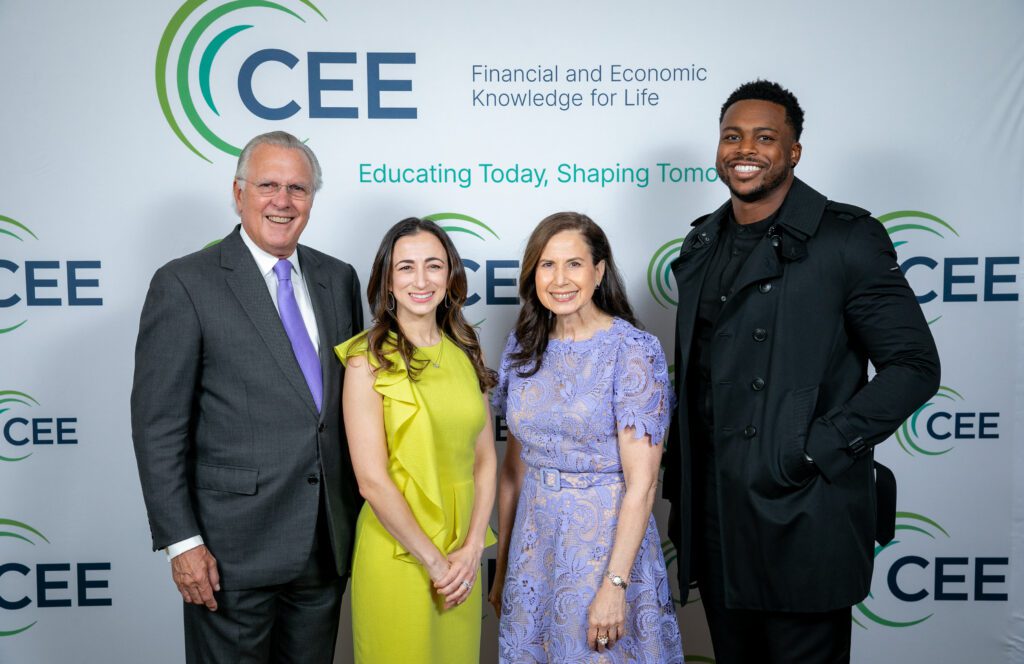 Overall, the 2023 Visionary Awards Benefit was an inspiring and uplifting event that celebrated the achievements of those who are dedicated to promoting personal finance and economic education. As the world becomes increasingly complex and interconnected, it is more important than ever to ensure that young people have the knowledge and skills they need to succeed in the global economy. Thank you to our sponsors and to every guest who made this event such a success. We can't wait for next year! 
---
About the Council for Economic Education
The Council for Economic Education's (CEE's) mission is to equip K-12 students with the tools and knowledge of personal finance and economics so that they can make better decisions for themselves, their families, and their communities which connects to and strengthens our broader economy. We carry out our mission primarily by providing resources and training to K-12 educators and have done so for nearly 75 years. EconEdLink, our free online educator gateway for economic and personal finance lessons, attracts approximately 450,000 users annually and nearly two-thirds of the tens of thousands of teachers we train are in low- to moderate-income schools. CEE also provides young people with programs to prepare them for their financial futures and help them understand the economic impact of real-world events. Invest in Girls, our program for high school girls, and our National Economics and Personal Finance Challenges together inspire and motivate over 30,000 high school students annually. All resources and programs are educator developed and delivered by our nearly 200 affiliates nationally. We also advocate for more and better education in personal finance and economics, leveraging our biennial Survey of the States.   
Media contact: 
Read More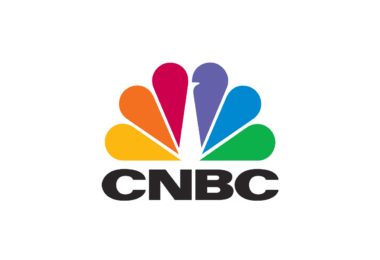 CEE Board Chair Rebecca Patterson recently wrote an Op-ed, "What a stronger economy? Start by teaching personal finance to teachers." Published on CNBC, Patterson underscores the need to increase the…
Here's your opportunity to have a sit down with investor and self-proclaimed "professional mistake maker" Ray Dalio.  Ray, Investor and founder of Bridgewater Associates, the world's largest hedge fund, is…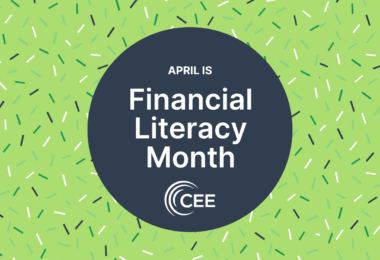 At CEE, every month is Financial Literacy Month, but we're happy there's a dedicated month for the rest of the country to celebrate! This April, we have ideas for you…