Announcing the New Invest in Girls Website!
We are thrilled to announce a new website for our Invest in Girls (IIG) program. At Invest in Girls (IIG), we believe ALL girls deserve to know how to manage their money, and to see career possibilities in finance. We see girls' self-confidence and knowledge about personal finance more than double through IIG's girls-only classes, career exploration, mentoring, and supportive community.
We are excited to launch this new website as an important step in IIG growth. For the first time, teen girls can learn about our programs and register directly on the site for online instructor-led classes. The site also invites prospective volunteers, schools and corporate partners to participate and work with us. We tell our story in a simple, engaging way and have incorporated CEE's new modern branding–including a vibrant expanded color palette–to attract students.
Please take a look at the new site and join IIG in inspiring girls' interest and abilities in finance. Their lives–and the financial industry–will be better for it.

Read More
2022 brought tremendous progress on many fronts for CEE. Read our latest CEE Report for the highlights!…
The 2023 NYC Women's Breakfast was an inspiring event! CEE Board Chair Rebecca Patterson led a fantastic panel with Constance Hunter (Executive Vice President, Global Head of Strategy & ESG at AIG) and Holly H. MacDonald…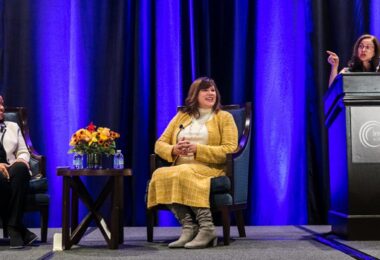 Thank you to all who attended this year's Invest in Girls Champions of Financial Literacy Breakfast, an annual event which celebrates role models and advocates who see the promise in…